Hey Killers,
Welcome to the future.

STRAFE®: Millennium Edition is a huge free update for STRAFE®, and it's here.

We've spent a lot of time cooking up this meaty update. We listened to the communities feedback and refined what we believe to the be the best elements of the game while adding heft portions of new content.
Big Additions:
+Added StrafeZone (Daily Challenge)
+Added SpeedZone (Week long speed running challenge)
+Added ability to save runs
+Crashed runs can be recovered
+Big new secret
+Added 20 new unlockable game modifiers
Big Head Mode
Rocket Arena
Hardcore Mode
Hyperdrive
Enemy Blood Blasters
Scrambled Cache
Lil Chumps
Instagib
Traditional mode
Blood Lust
Threes Company
Near Sighted
Scrambled Baddies
Moon Walkin'
Get rich or die tryin'
Call me Lil Joby
Game of Guns
QB
Can't Stop, Won't Stop
STRAFE® Abridged
+Added 11 new room modules to ICARUS
+Added 3 new enemies (with unique a.i.)
+Added the traveling Merchant
+Added low performance mode

Balance & fixes:
+Soldier and Host now have two enemy variants
+Removed some rooms from ICARUS that were considered unfair
+Revamped enemy aggro
+Can no longer acquire multiple primaries by spending clip
+Fixed bug related to weapons switching when out of ammo in primary weapon
+Fixed issue causing inconsistent turning speed on glowbrites
+Fixed issue stopping Carriers from leaping at the player multiple times as intended
+Fixed issue that was causing more path calculations than needed
+Improved performance of enemies that fire multiple shots at once
+Lowered the time it took the Leper to transform into bomber mode
+Fixed issue causing some enemies to dry-fire when startled
+Made the different glutton skins more different from one another
-Pale glutton is faster and lower health
-Soldier glutton is slightly slower
+Fixed issue causing the host to aim unreliably
+Improved side to side aiming of Host
+Fixed black flash when quick restarting
+Fixed issue that would cause favorite weapon to always show as machinegun
+Fixed issue that would incorrectly show playtime in the post game stats
+Fixed issue that could cause save files to corrupt
+Reduced initial spread on machinegun and rebalanced rate of fire perks for machiengun
+Fixed bug resulting in enemies showing less blood impacts than intended
+Fixed bug causing frame drops when using the empty machinegun
+Fixed bug causing the nailguns bullet to become frozen in some instances
+Rebalanced HMG - Lowered warm up time, slightly lowered reload time, increased max fire rate
+Fixed global stat to correctly show total player deaths
+Fixed bug stopping the "Completionist" achievement from popping
+Reworked Richoshot - Pierces enemies and slightly increased initial damage.
+Increased damage per tick on the shotgun gas
+Lowered damage on initial spin fusor upgrade
+Lowered max damage on nail gun explosions
+Fixed bug causing Airbud to be less powerful than intended
+Trappy robot appears longer before teleporting
+Made the blood bags easier to see on their way to secret doors
+Improved issue allowing turrets to get stuck inside one another
+Lowered ammo use per tick on the lightning secondary for the railgun
+Fixed issue causing an older version of the turret to be present rarely
+(possibly) Fixed issue softlocking burbs merchant
+Fixed specific issue causing levels to fail while generating causing an infinite load
+Added another fix for a case where train tracks could intersect level geometry
+Able to speed up end credits
+Fixed bug allowing the player to jump while credits rolled
+Fixed bug causing the black hole launcher to make zombie corpses
+Fixed bug allowing players to Kill the merchants defense turrets without triggering a robbery
+Fixed bug allowing fire to spawn too close to keycards
+More to come before this is officially live!
+Fixed additional bugs allowing levels to fail to load
+Fixed issue that would cause the death screen to show incorrect killed by text
+Airbud no longer has a thirst for Lil Joby's blood
+Fixed bug sometimes stopping the Going home secret from awarding its prize
+Fixed bug sometimes stopping the Trappy Mine secret from awarding its prize
+Fixed bug sometimes stopping the Rats Map Secret from awarding its prize
+Fixed bug allowing food dispensers to "Stretch" in the Burbs
+Fixed bug allowing lights to sometimes "float" in the Burbs
+Fixed bug allowing enemies to sometimes spawn on the train tracks in the burbs
+Fixed bug stopping the Brightness slider from properly updating on menu exit
+Added particle effect to help illustrate remaining scrap chests value
+Fixed misalignment on three crosshairs of the alternate machinegun firing modes
+Lil joby no longer gets incorrectly occluded when wandering
+Fixed some cases that were allowing multiple upgrade machines of the same type to spawn in the same run
+Lowered the weight on servers in icarus to prevent rare cases where they could be knocked over and block progress
+Increased damage on lil jobys war machine
+Rebalanced enemy numbers across the game
+Trading cards, emoticons & Steam BG's submitted for approval.
+And more smaller changes

Also we've taken this chance to make the store page as clear as possible that STRAFE® is a roguelike. We have had this info in all of the tags/blurbs and descriptions but we are now also adding it into the new trailer (for people who don't read any of this stuff) and beating it to death in the store description.
+
Additions:
+Major changes to the inventory to accommodate number keys switching between guns
+Picking up multiple of the same gun now stacks the ammo beyond one clip (but limited to a fixed amount per gun)

Fixes:+Fixed issue that could cause saves from locking up
+Fixed issue that could leave damage overlay visible throughout some secrets
+Fixed issue making save terminals more difficult to activate than intended
+Adjusted placement on the save and exit terminal in the burbs
+Fixed issue stopping the canyon merchant from being robbable
+Fixed issue making low performance mode not enable itself when launching the game when applicable
+Fixed issue that was unintentionally reducing lil joby population
+Fixed issue that reduced a few sound effects volume
+Fixed issue making Luftenstein not work correctly in low performance mode
+Fixed minor Z-fighting in burbs merchant shop
+Fixed minor Z-fighting in the burbs exit room
+Fixed additional areas where enemies could spawn on train tracks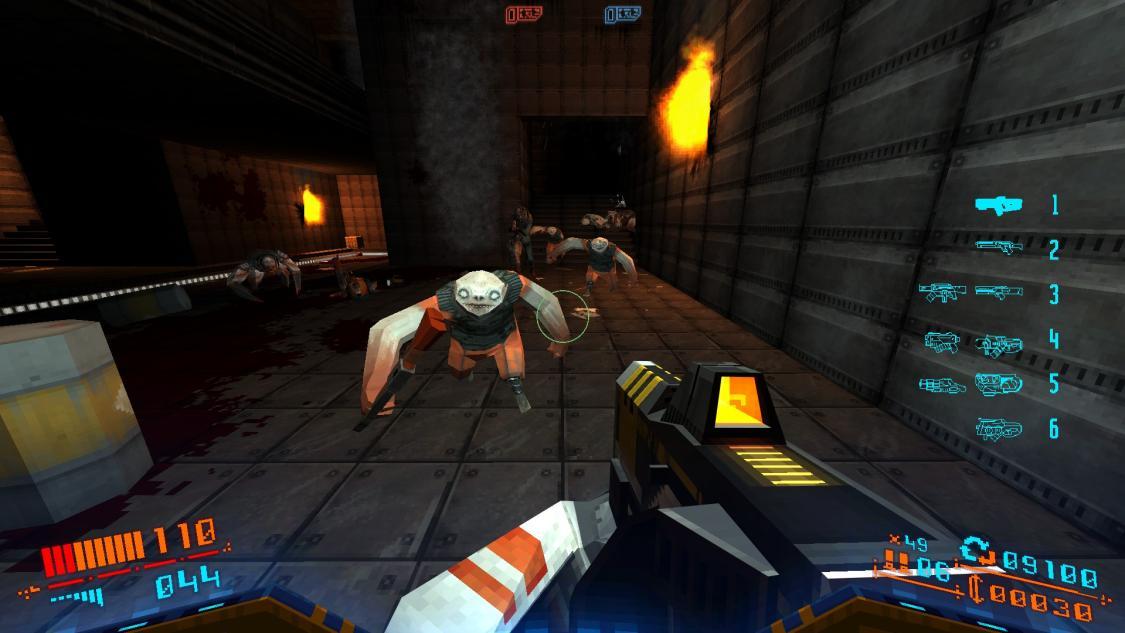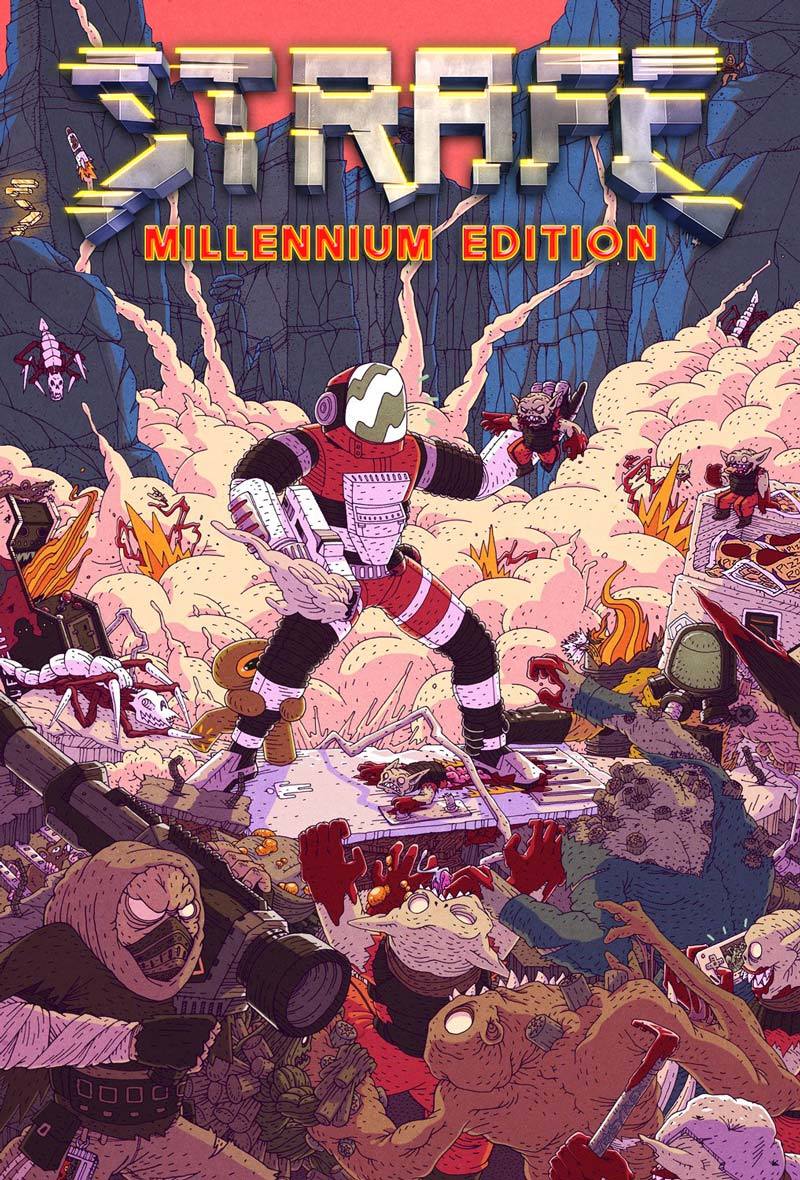 Enjoy the update!
Thom & Stephen