We've got the bare bones of the story implemented, complete with a pet starfish and a BFF, conveniently named Biff.
The story begins with you and Biff and his pet starfish, Bingo, playing some underwater tennis on the reef. After a few cursory swings, you accidentally hit the ball over the ledge and, lo and behold, Bingo goes leaping after it, into the abyss. Biff swears a bundle and leaps down to find his starfish, and you follow.
You then journey with Biff as a companion until roughly depth 15, at which point Bingo is found and the two are united.
SUDDENLY! Abyss creatures well up and steal Biff into the abyss. Now it's up to you and Bingo to save him.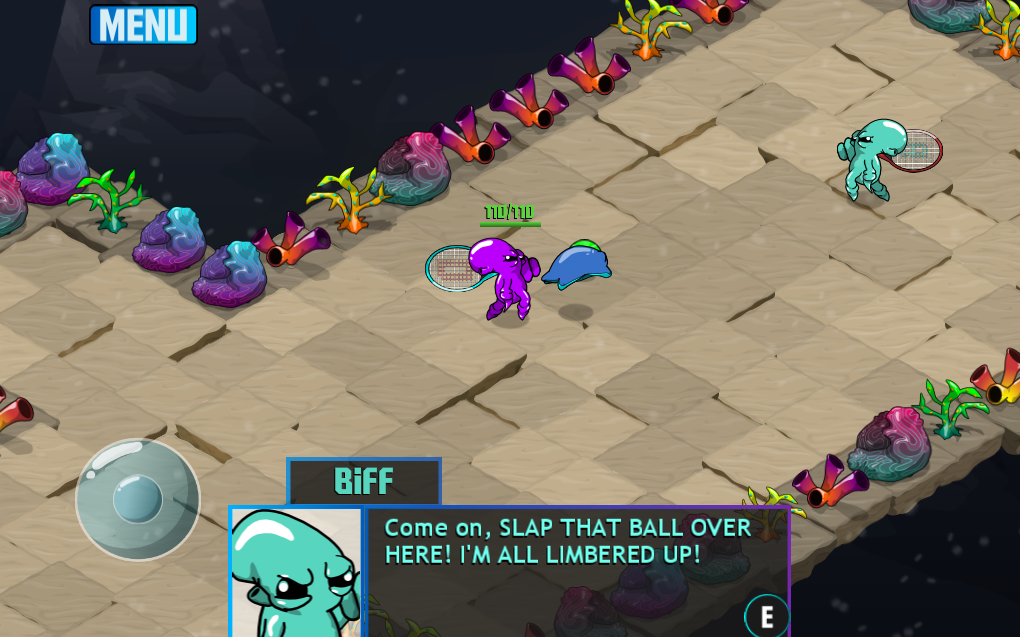 Next week is the artifact system, which should add another shot of depth (Ha!) to the game system.