In the year 2040, where the Scrin weren't even known to humans yet, the GDI already started to build massive space crafts in the deserts of the US. At that time Tiberium was already around the globe and humanity put all its efforts to escape the hell they have created.
Obviously Nod appriciated this retreat and didn't interfered in this historical process. Those ships we know as Global Stratospheric Transport ship has been used to carry millions of people through space. Then, in 2046 when all ships were ready, most of the western world, around 300 million people were flying into an uncertain future in space. The rest of the western world was left on earth along with all the remaining 5 billion people that had to fight for their survival in a dying world.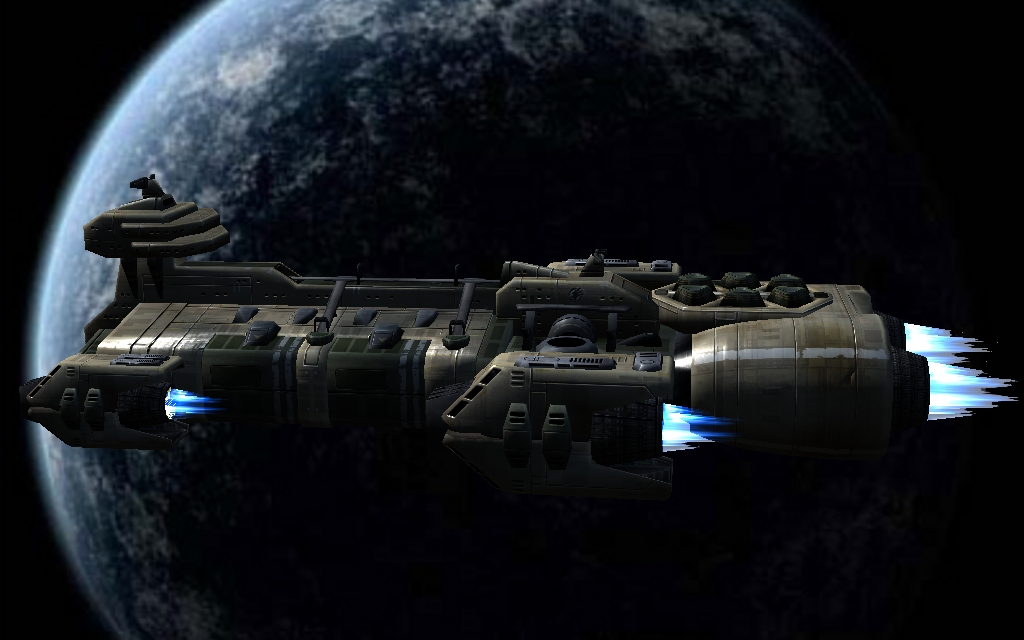 But what were the odds, that would lead to such a drastic and seemingly unrational decision? The third Tiberium War startet at 2045 when Nod started to invade Europe and destroyed the Philidelphia, similar to the storyline we know from C&C3. But unlike in C&C3 the GDI was not capable of firing the Ion Cannon to trigger the liquid Tiberium explosion.
So how did the Scrin get involved then? While the last blue zones were about to fall, the scanners of the alien scouts detected an annomaly in the Tiberium signature. It seems the Tiberium has mutated to a much faster growth and mineral absorbtion rate. Even the Scrin didn't know how the Tiberium formular could have been altered, so they started to investigate and harvest. The much more efficient Tiberium formular weakened mankind to an extend where they were unable to fight back the alien scouts.
But that alone was not the only reason why our world was doomed. After a massive industrilisation, earths climate started to change rapidly. Until 2004 the climate changed as the picture shows below in a diagram we all know as "Hockey Stick Diagram".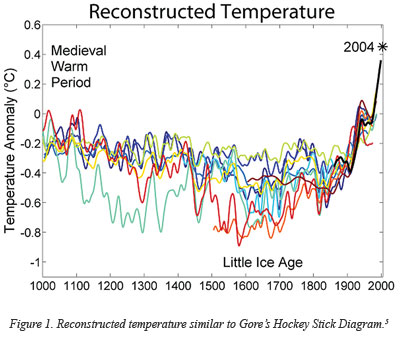 However, the global temperature raised higher than any scientist was able to predict, from 15°C average temperature to 25°C until 2032. The tundra became tropical, the glaciers started to melt rapidly and even the south pole could not withstand this amount of heat gain. Floods, weather extremes and a massive sea level rise caused food shortages and with that came war over the last remaining habitable places. And even those live worthy places were threatened by an uncontrollable Tiberium growth. So for the western world, the only solution for mankind to survive this hell, was to try to escape this lost world and start anew in a world hopefully worth of living there.
Picture sources:
Hockey Stick Diagram: Static-www.icr.org
GDI Kodiak: Gamereplays.org
GDI GST: Timeless War