Update 10/12/15
I've got big news, wanna hear it?
The final chapter is completed, which means the story is 100% finished!!
Yes that is right, the whole story is finished, so now I will be fully focusing on fixing and polishing the game, so expect more updates.
Chapter 5: Life and Death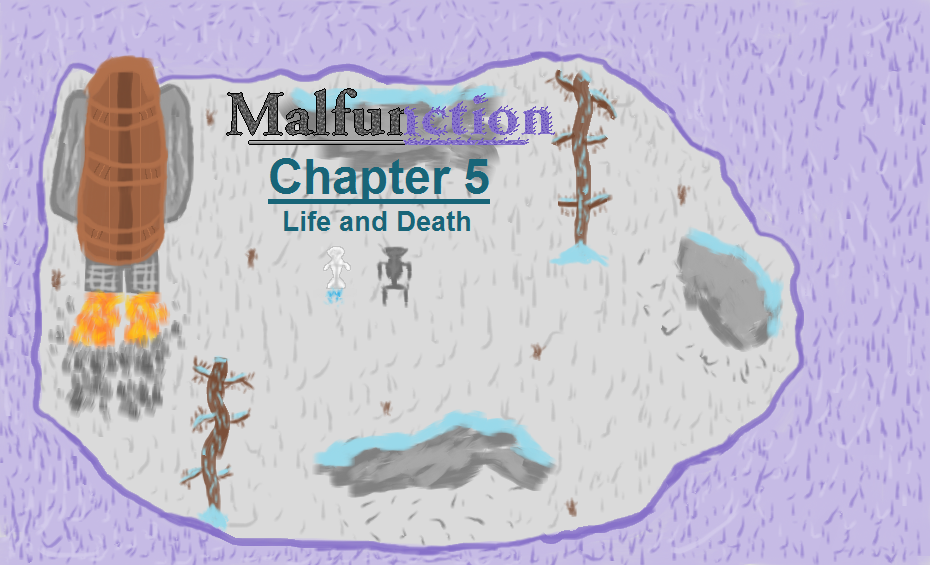 This chapter is probably the most important of all. It is about Dwenguil and Barloc meeting up with Mark and Daniel, preparing to destroy the final broadcast stations. Along the way, problems occur, but that is up to you to find out what happens.
This chapter also features something new: A buddy system!
Basically the buddy system is; On the fifth chapter, Dwenguil and Barloc will be traveling together, therefore, you can switch between the two characters while in the levels. The levels will throw puzzles as well as enemies at you, so you always need to be the right character when it happens. With Dwenguil and Barloc together, almost nothing can tear you down.
I thank you all very much for being patient and for playing the builds I give you. I am proud to announce that once I polish and fix this game, I am going to be publishing Malfunction to Steam Greenlight, and when the time comes, I will need as many votes as possible!
Anyways, stay tuned for further updates!