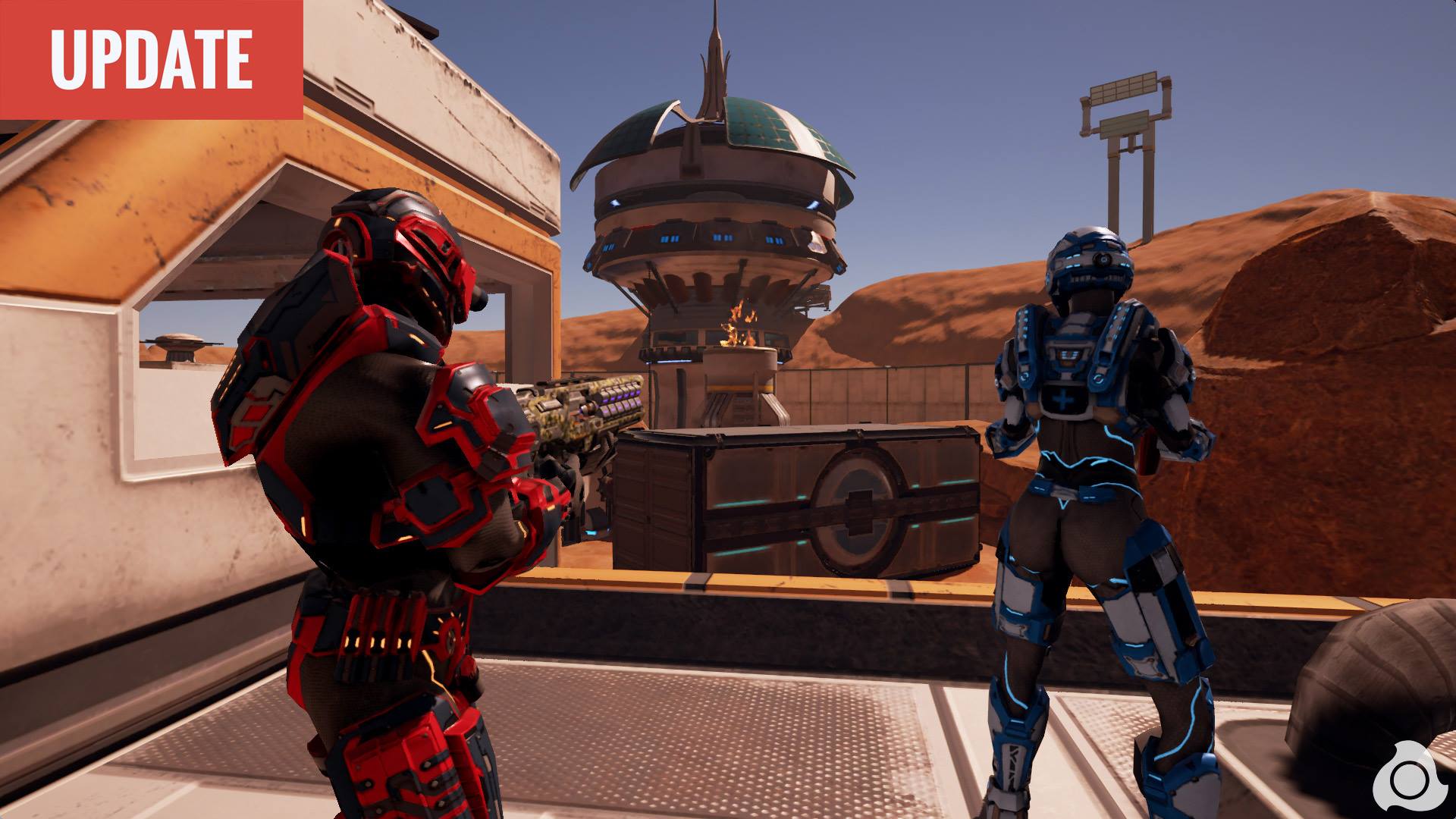 We are very excited to announce that the new Storm United update is now available for download on Steam! Check out the update highlights below:
1. Angel Class
3 new primary weapons: Medi-Beam Gun, PGT, and Fazer
2 new items: Medi-Gel Station and X-Gel
1 new melee weapon: Defibrillator
2. Hacker Class
4 new primary weapons: Penaton S, Grenade Launcher, Steyr Falcon, and Energy Gun
4 new items: Explosives Box, Ammo Box, NADA Turret, and XEMP
1 new melee weapon: Repair Gun
3. Map Voting – Once a round ends, players will be able to vote on which map and game mode they would like to play next. The map with the most votes, wins.
4. Badges – Double kill, triple kill! Earn certain achievements in-game and new badges will appear, making those kills even sweeter.
5. Linux and Mac OS X Release – Big update for Linux and Mac OS X users as everyone is now back on the same version! Players will now be able to play with each other, regardless of their OS.
6. New Maps, including Everwhite – A large, snowy map with a great layout, especially for CTF matches. This map and two others (Relay and Lab-0) are featured in this update.
7. Additional Sound Effects – Inflicting and receiving damage now have their own particular sound effects. Announcer voice has also been updated.
Angel and Hacker weapon details can be found on our wiki. With this release now out, we look forward to hosting regular matches to bring all the Storm United players together to try out the new content.
Thoughts, opinions, and suggestions are always welcomed so we look forward to hear what you guys think! Match and any further update details will be posted here on IndieDB and throughout social media.