Background
The focus of this week was to make the items in the shop began to work. There are many items and with various components, implemented most items but still has much to do.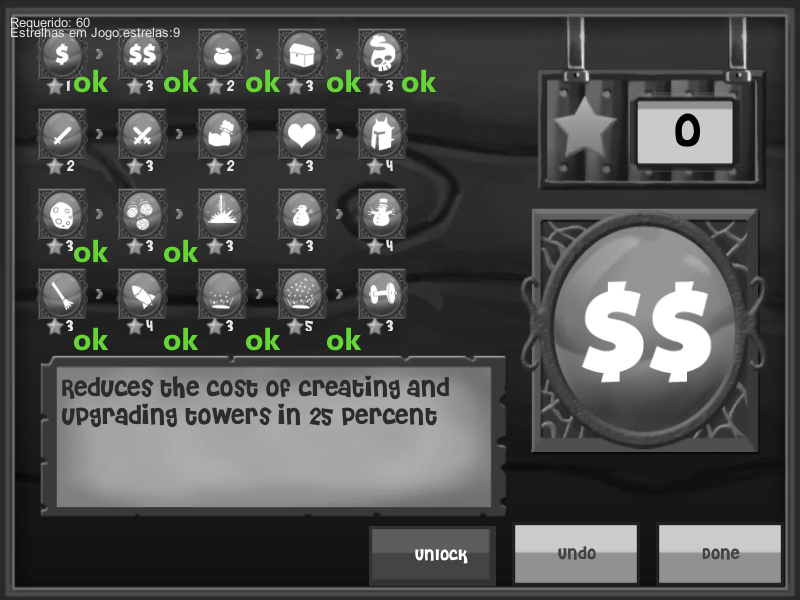 11 of the 20 items that can be purchased are already worked and were tested. The bonus factor of some of the items you can buy still needs adjustment (because they are really making you stay with such advantage that there is no challenge virtually).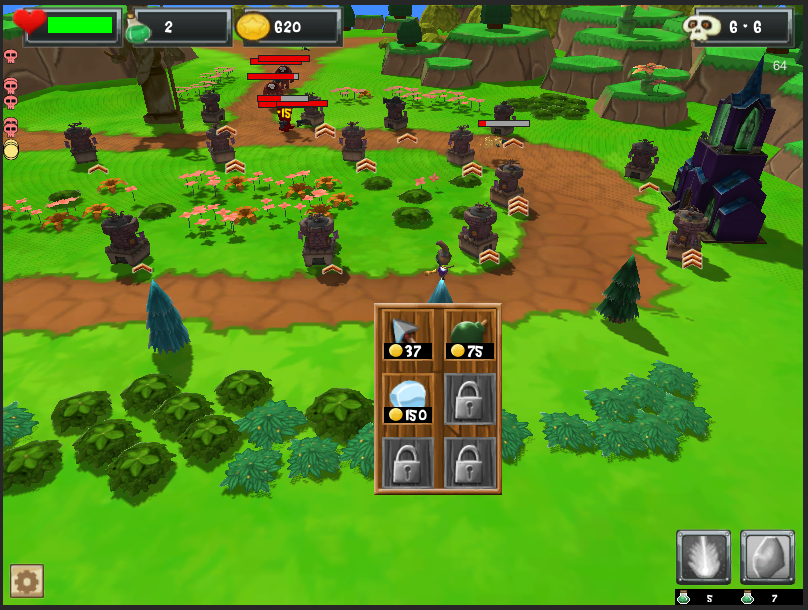 In the above screen is visible for example the discount on the cost of the towers (this effect is extended also to the upgrades of the towers).
Other Summoner
I've got two jobs ahead: make demonita work (and recover energy from enemies around you) and the cenomal (image below) invoke Stone Trolls. The model was done in a few hours, it was pretty mild, but still not excited, I need to do the rigging.