As launch day looms, I've been hard at work adding features big and small: controller vibration, boss balancing, making previously static stars twinkle... But I've been neglecting the promotion side of things, so consider this the air-raid siren: the Saturnians will be here in less than 2 weeks!
Here's a couple never seen before screenshots: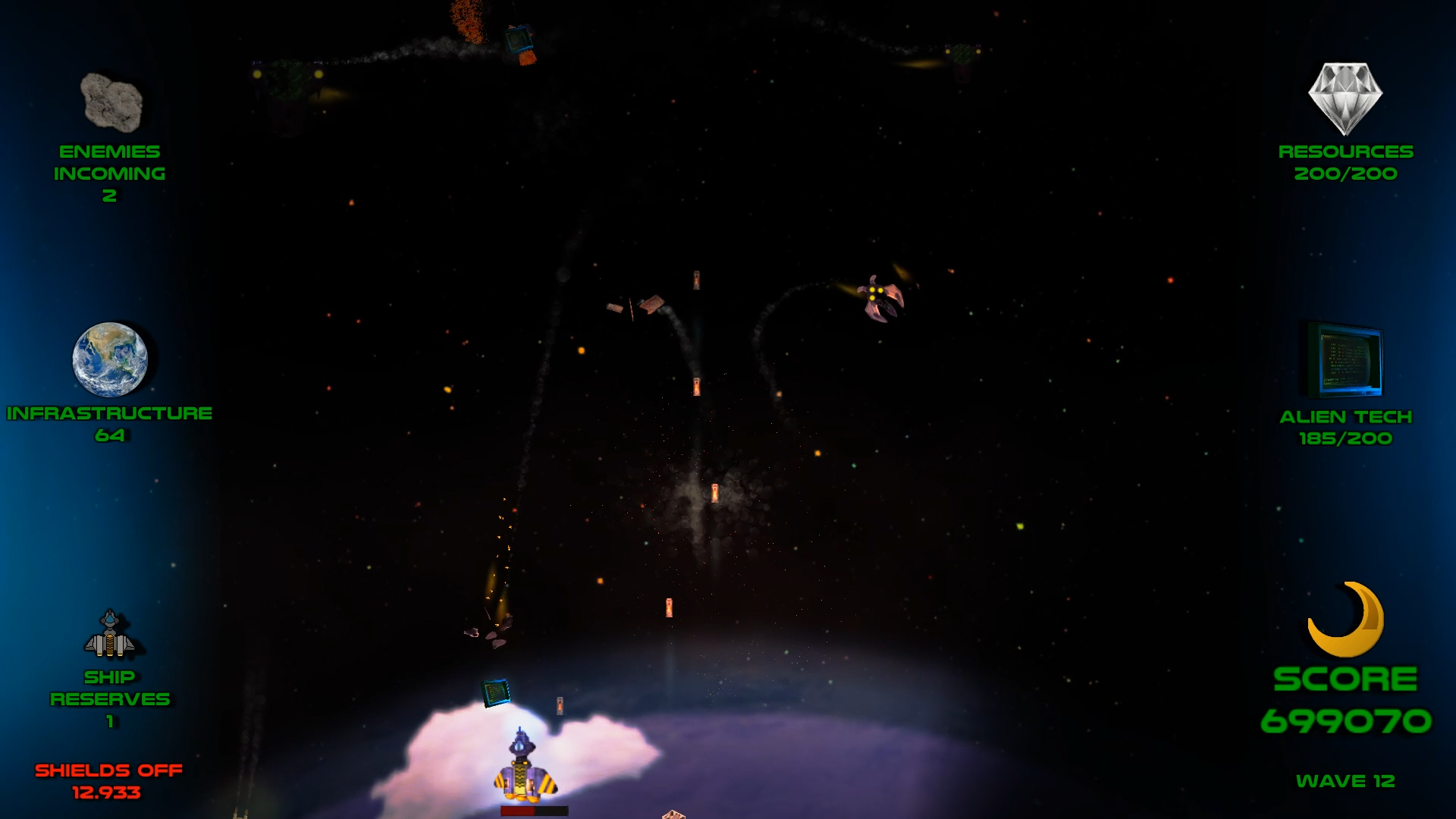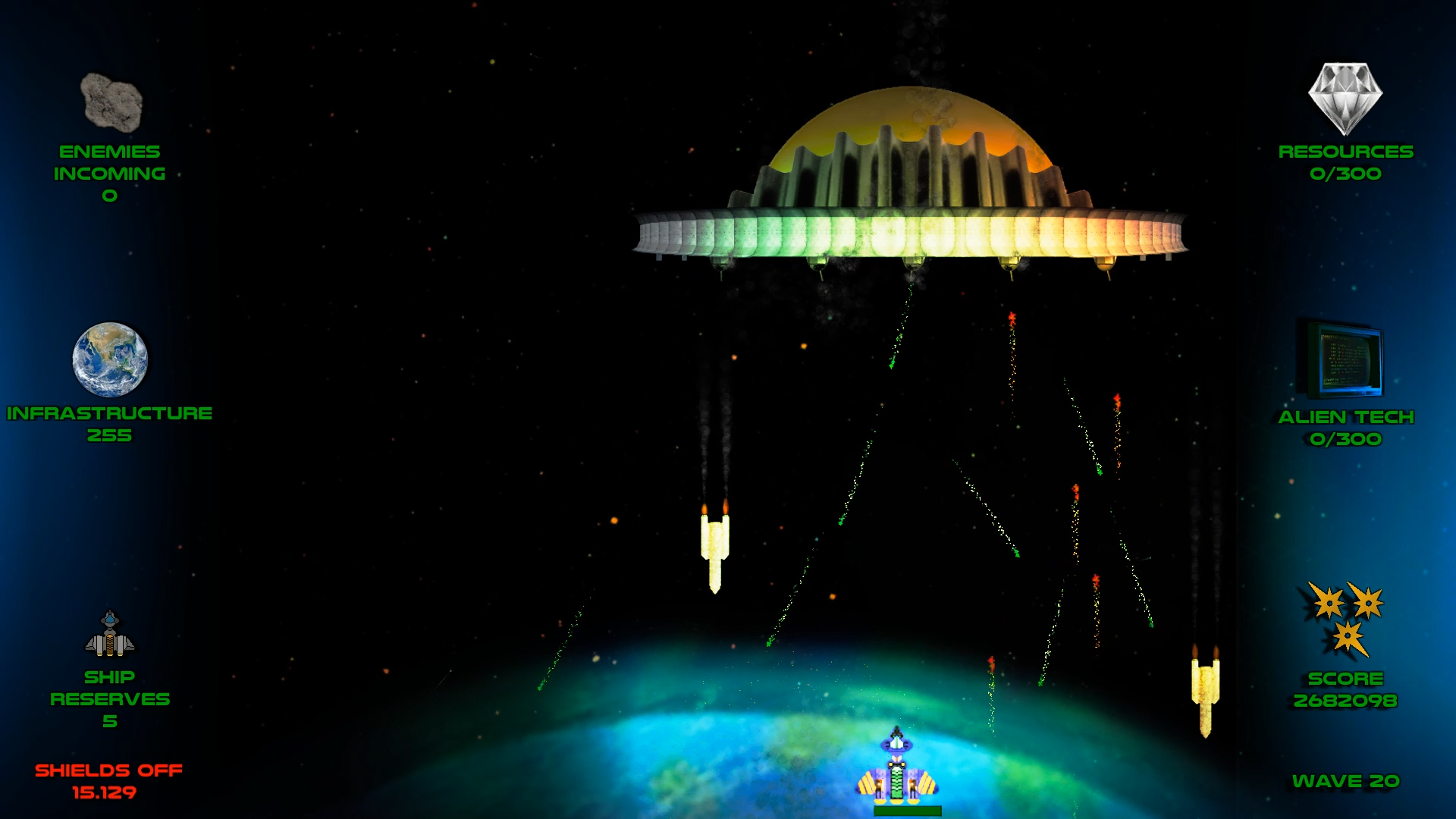 A link to the gameplay trailer on YouTube: Youtube.com

And a link to the store page where you can check out our other trailer, groove to some of the game's rocking tunes, and learn more about it!

Store.steampowered.com

Thanks, everybody!