Quest - Stolen cups,
JARL DEMANDS RETURN !!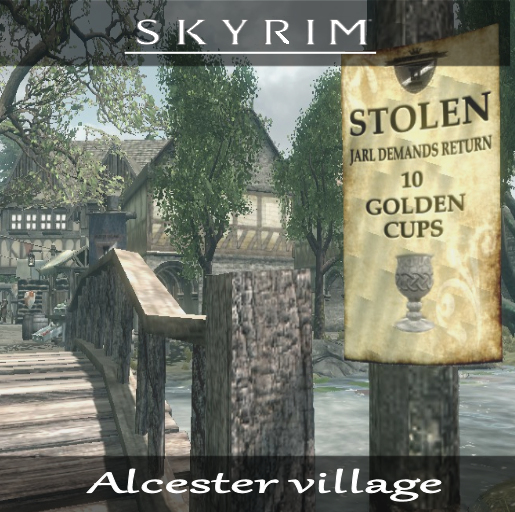 - Story -
Erwin was meant to deliver a shipment of golden cups to the Jarl for his dinner party but some joker has stolen them and hidden them all over the village. As a result Erwin has been thrown into jail and is now awaiting his fate.
Once you have found all ten cups you the player have two options - You can either hand them into the Jarl and grant Erwin his freedom. or keep the expensive cups and sell them for yourself.
Hidden over different parts of the village they are each placed in various locations to encourage exploration and some can only be obtained by completing other quests.
- How to begin -
To begin this easter egg hunt speak with Erwin inside the Alcester jail.