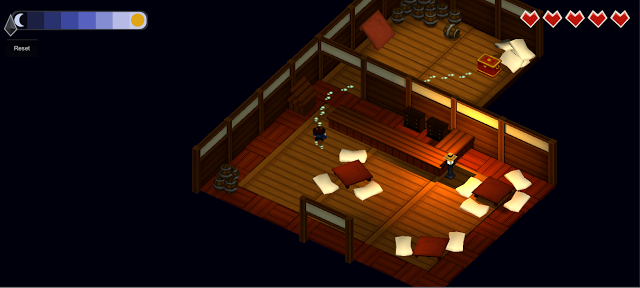 Hello again!
A lot of new and exciting things have happened with Afterlife recently. I'll get to them shortly, but first things first. We haven't really posted any new screenshots lately, so it's about time you see what Ninja looks like nowadays. Above you see an image of a teahouse which our protagonist is currently robbing. You also see a new UI design (albeit placeholder, [disregard the unity's 'reset' -button]). Light and shadow can now be seen with a snazzy slider. We're still fiddling with the lighting to bring you the best possible feel to the game. Below is one of our levels *spoilers* to give you an idea of the outside look.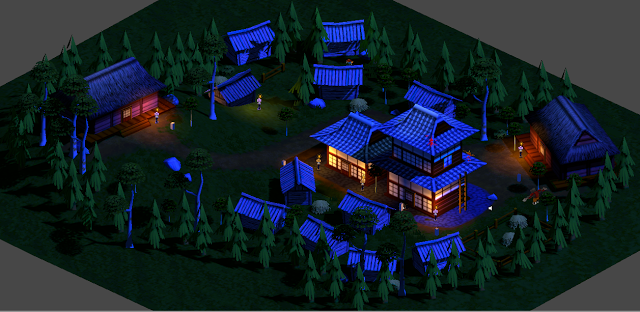 Now to the other matters. We now have an official website, which you can get to at AfterlifeGames.com
There has been a ton of additional stuff to handle with the newly founded company, and that has slightly affected Ninja's release date. In addition to that, we have been given an opportunity to work on an amazing game project for the remainder of this year. I can't really tell you much about this mystery project, although I'd like to, but maybe you'll hear from it later. But I'm starting to digress. In short, Ninja is alive and well, but we'll be taking a short break from it to explore new prospects. We'll return to the development of Ninja in 2014, and the release should be in Q2 of 2014.
Until next time!