This is the longest I've gone without posting News, namely because nothing new has really happened. Nethertheless, I feel I owe you guys'n'gals an update on the Ins and Outs of MyWorld going on at the moment.
Eco Systems
I'm still working up on the Eco Systems, albeit slowly due to some nonsense the government is putting me through in reality right now. Should be able to crack down on a good number of Eco Systems on Friday and the weekend.
The current To-Do List holds all the information you need on that, but I'll paste the current Eco System progress at the bottom of this post.
From Eco-System #1-3, I changed the style to a cleaner approach, rather than having dashes all over the place.
---
The Engine
So, I have the £100 for the Engine! Hooray! Bad news is, Paypal thinks i'm a hacker and is making me verify my PayPal account again... I'm going to town on Friday, so i'll be able to request another Bank Statement from the Bank then. With the Bank Statement comes a list of who has accessed my account, whereas PayPal has give me <£1.00. I then pop this number into the verifier, and voila; access.
Once done, I can make the Funds transfers, wait 7-10 days, buy the Engine for my Programmer. Then I need another £200 for my new PC, then £100 for a copy of the Engine for myself.
---
The Wiki
I've also been doing some work on a Wiki in-between the Eco Systems, which is shaping up nicely. Most of the data is incomplete or "Stubbed" as Wikipedia puts it, but it's usable, and a good memory bank for myself. I can quickly pull up the sizes, main races, and so forth with it - which is rather useful.
The wiki link is below if anybody wants to check it out.
Feel free to sign up to it, and/or add your name to the Community Portal Page. With that, you can make a page all for yourself!
This idea I like, so go ahead and do that.
---
Eco System Progress
Completed
Working On
Havn't started
\-Ecosystem 1-1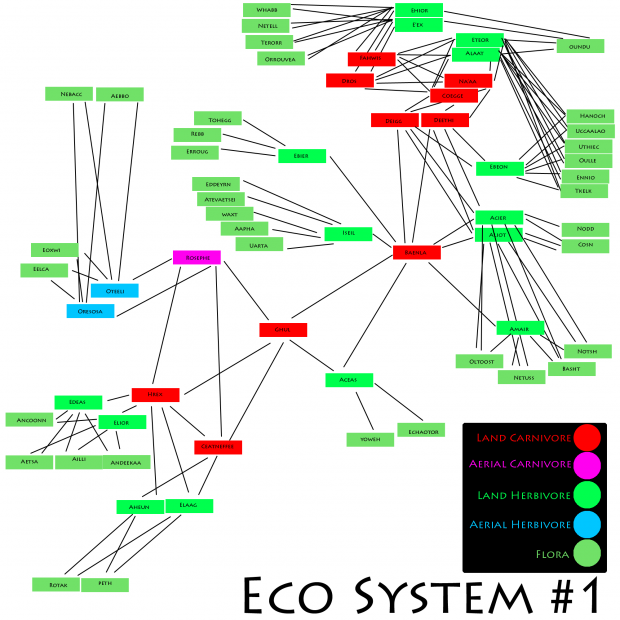 \-Ecosystem 1-2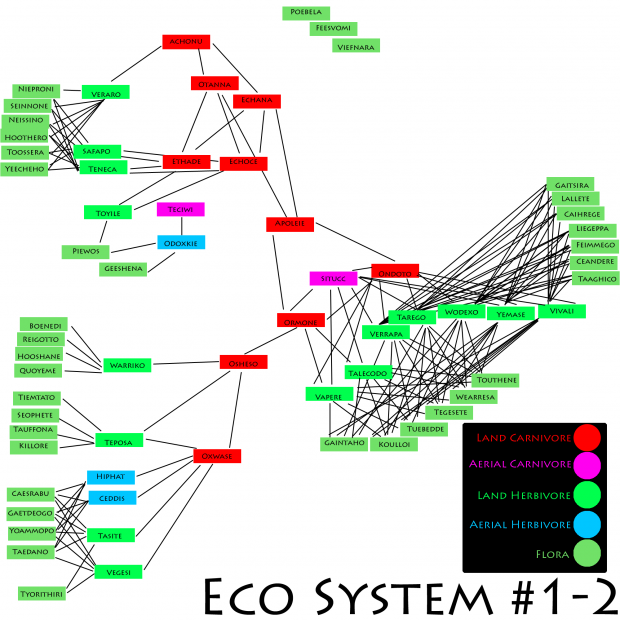 \-Ecosystem 1-3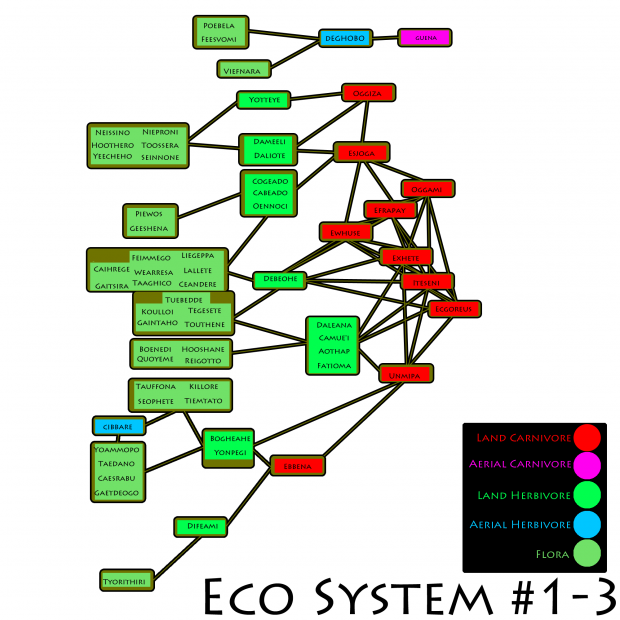 \-Ecosystem 1-4
\-Ecosystem 1-5
\-Ecosystem 1-6
\-Ecosystem 1-7
\-Ecosystem 1-8
\-Ecosystem 2-1
\-Ecosystem 2-2
\-Ecosystem 2-3
\-Ecosystem 2-4
\-Ecosystem 2-5
\-Ecosystem 2-6
\-Ecosystem 2-7
\-Ecosystem 2-8
\-Ecosystem 3-1
\-Ecosystem 3-2
\-Ecosystem 3-3
\-Ecosystem 3-4
\-Ecosystem 3-5
\-Ecosystem 3-6
\-Ecosystem 3-7
\-Ecosystem 3-8
\-Ecosystem 4-1
\-Ecosystem 4-2
\-Ecosystem 4-3
\-Ecosystem 4-4
\-Ecosystem 4-5
\-Ecosystem 4-6
\-Ecosystem 4-7
\-Ecosystem 4-8
\-Ecosystem 5-1
\-Ecosystem 5-2
\-Ecosystem 5-3
\-Ecosystem 5-4
\-Ecosystem 5-5
\-Ecosystem 5-6
\-Ecosystem 5-7
\-Ecosystem 5-8
\-Ecosystem 5-1
\-Ecosystem 5-2
\-Ecosystem 5-3
\-Ecosystem 5-4
\-Ecosystem 5-5
\-Ecosystem 5-6
\-Ecosystem 5-7
\-Ecosystem 5-8
\-Ecosystem 6-1
\-Ecosystem 6-2
\-Ecosystem 6-3
\-Ecosystem 6-4
\-Ecosystem 6-5
\-Ecosystem 6-6
\-Ecosystem 6-7
\-Ecosystem 6-8
\-Ecosystem 7-1
\-Ecosystem 7-2
\-Ecosystem 7-3
\-Ecosystem 7-4
\-Ecosystem 7-5
\-Ecosystem 7-6
\-Ecosystem 7-7
\-Ecosystem 7-8
\-Ecosystem 8-1
\-Ecosystem 8-2
\-Ecosystem 8-3
\-Ecosystem 8-4
\-Ecosystem 8-5
\-Ecosystem 8-6
\-Ecosystem 8-7
\-Ecosystem 8-8
\-Ecosystem 9-1
\-Ecosystem 9-2
\-Ecosystem 9-3
\-Ecosystem 9-4
\-Ecosystem 9-5
\-Ecosystem 9-6
\-Ecosystem 9-7
\-Ecosystem 9-8
\-Ecosystem 10-1
\-Ecosystem 10-2
\-Ecosystem 10-3
\-Ecosystem 10-4
\-Ecosystem 10-5
\-Ecosystem 10-6
\-Ecosystem 10-7
\-Ecosystem 10-8