Hello once again,
I'm back from my shark hunting vengeance mission and I've been working on twist again. Seeing as Twist was supposed to be released at the beginning of November, and it's now the end, it seems I may have missed the release date by one or two days. This leaves me with two options, lie, and pretend I was going to release it on the 3rd of some other month, or to just admit that I was lazy and motivation-less and didn't manage to finish it in time. However, I have been working on it, and so now it is nearing completion!
All of the levels have been completed and the storyline is still being tweaked and played around with, but the majority of the game is finished. The level editor has ran into some issues and so that is on hold for the time being. At the moment I'm busy testing the game and polishing it up, there's a surprising amount of work left!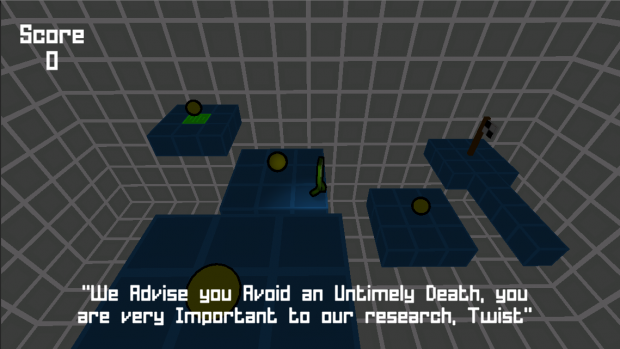 Regardlessly, the game is going to get a demo released rather soon and hopefully a trailer, and I'm certain there will be a full release not long after that. For the time being I'll whet your ravishing appetite with another screenshot: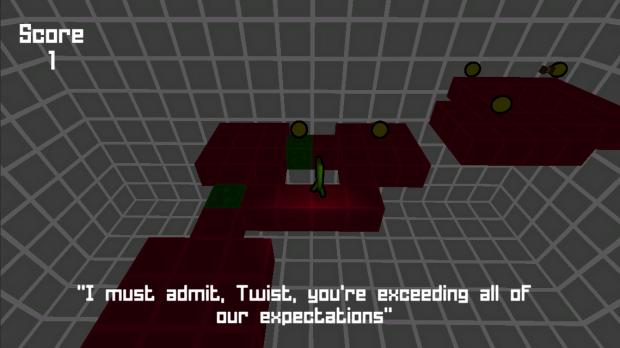 Now that that's over, I'm already getting excited about my next project, but the likelihood is that I'm going to make a blog post pretty soon on my website about what else has been going on in my life, apart from my unhealthy shark wrestling addiction. I'd like to give a huge thanks to Adam Jones for converting my site to Wordpress, and that's slowly being ported over to the other site as he works on it more and more. He's a really talented developer and if he had a website I'd love to suggest you check him out.
Keep Posted, It's nearly finished,
Jordan Hart
PurpleHatch Software