Steredenn has got its share of big news recently. The game has a deal with Microsoft to be published on the Xbox One. We have put the game on Steam Greenlight (vote for us if you like Steredenn).
But, more interestingly, we have done a lot of work on one core aspect of the game design: the weapon system. More on that later.
At the same time, we've also updated the game logo. Here is the new face of Steredenn: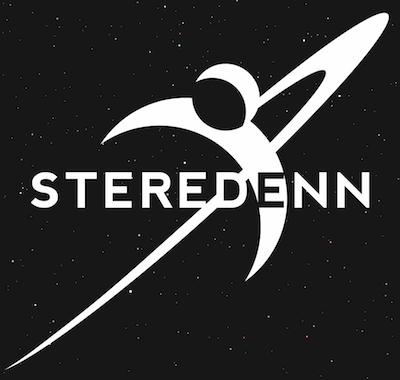 New weapon system
So… we completely overhauled the weapon system. What does this mean?
Previously, during the game, you could only hold one weapon at a time. When you encountered a cargo (a special inoffensive enemy ship), you could get a new random weapon.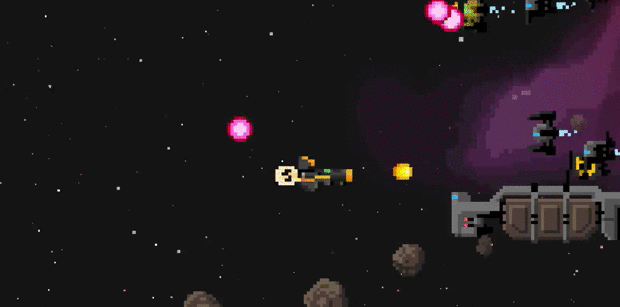 That was fun, but at the same time, we thought that it was unfair for the player. You didn't know what you'll get - it could be completely unadapted to the current situation. Worst, it could be a weapon you didn't like. There was no indication whatsoever.
---
We got back to the drawing board, and we added a new way to carry weapons in the game. Now, you can hold two weapons at the same time, and you can switch between them however you want. The cargos still drop a random weapon, but you can see what it is and choose to pick it up or not.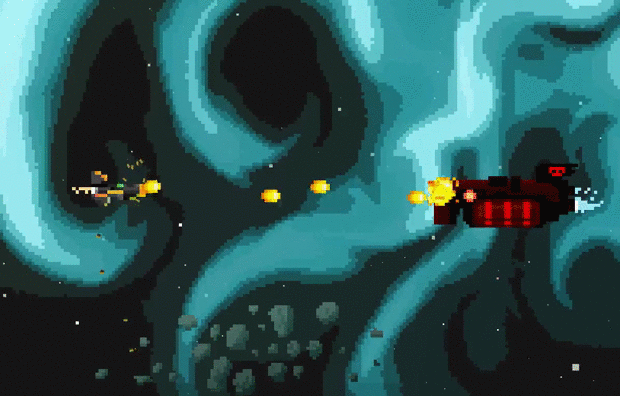 (This is hopefully a work in progress — the window on top of the bonus is far from finished.)
The new system is way better because it lets you create the perfect combination that suits your own way of playing. You can experiment with different combos and see what works best. And… you can't get yourself trapped in a bad situation just because you picked the wrong weapon at the wrong time.
What's better? Each type of weapon has its own distinctive ship form, which morph when you change: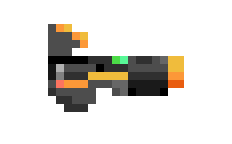 Of course, we have added a lot of weapons in the game. We have a roster of 21 weapons as of today, each with a specific use case.
Like… the "Death Ray". A terrible and precise weapon that deals a lot of damage and can't be stopped: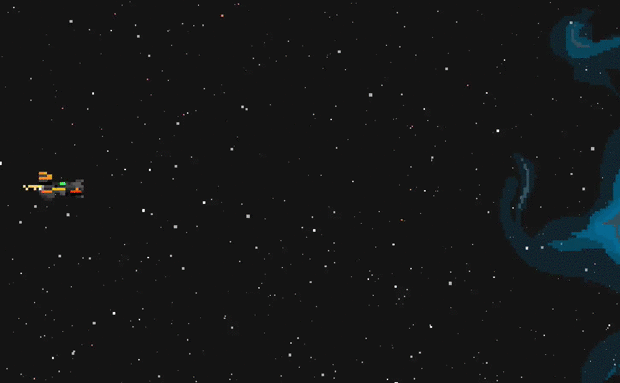 Maybe, you would like something more… brutal? We got you covered with this awesome thing: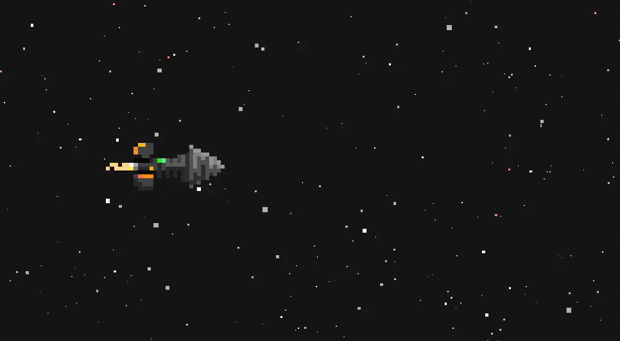 And that's just a glimpse of what we have built into the game.
Thanks! Help us on Steam Greenlight! :)