The release of Stendhal 1.15 starts the celebration of Mine Town Revival Weeks. This yearly party is a reminder of the old Mine Town which used to be a lively place before the mine was overrun by Kobolds.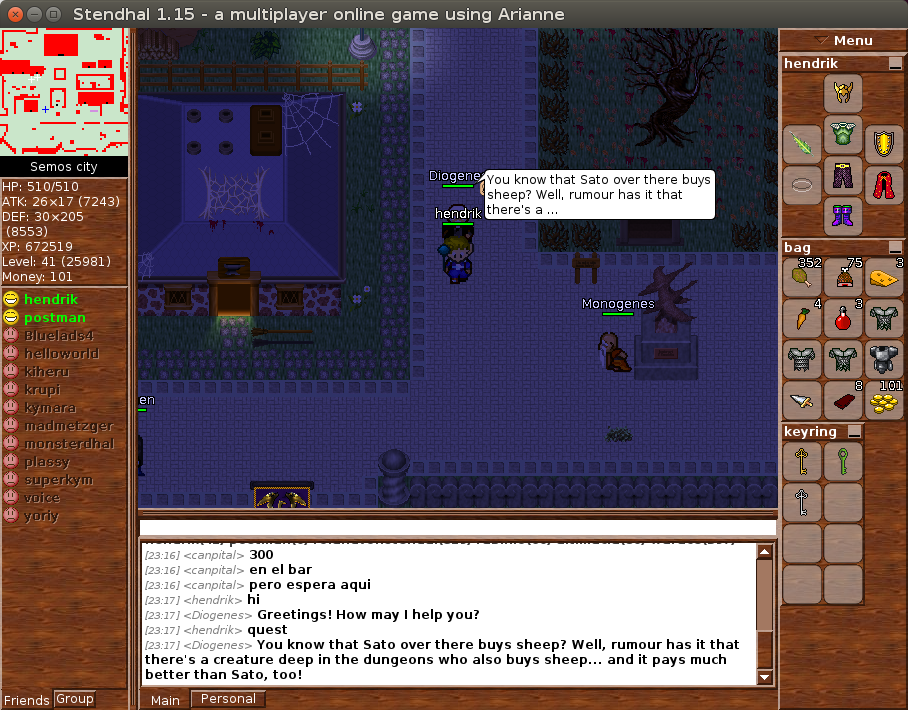 But don't worry about the Kobolds for now. At the party there are food and drinks and a number of party games such as Tic Tac Toe, Nine Switches, and Reverse Arrow.
Explore the world
Don't enjoy parties? Ask Fidorea about those people who had to stay at home. She will send you on an adventure all over the world to visit them. You will come across various places, beautiful and ugly, hot and cold, light and dark, safe and dangerous. Don't get scared when you enter Semos City, it is decorated beautifully in a mystic theme.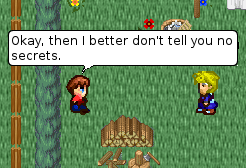 New quests
But behind the scenes, some real secrets are going on. Finn Farmer, a little boy in Ados, is making important observations. He is in urgent need to inform George about his findings, and needs a trustworthy messenger...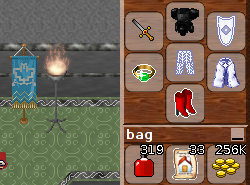 Client improvements
Last but not least, there are some major improvements to the Stendhal client: Repeatable quests are highlighted in the travel log window. Furthermore the client now supports real transparency, unless your computer is very old.
About Stendhal
Stendhal is a fun and friendly 2D multiplayer online roleplaying game with and old-school feeling. It is completely free and open source (client, server, everything). You can meet hundreds of NPCs, who will ask you to protect land or people from danger, feed the hungry, heal the sick, make someone happy, solve a puzzle, play a game or simply lend a hand. You can fight scary monsters or explore the world. Stendhal was awarded Project of the Month by SourceForge as part of the Arianne project in March 2010.