---------------------------------------
Stellar Stars - Development Blog Post #113
---------------------------------------
To enjoy the multiplayer experience, it's important that you are empowered to change the world and match type (ranked/unranked) ~ And that's why in today's new patch for Stellar Stars, you can do exactly that!
For starters, this is what you used to see when you join an existing game room.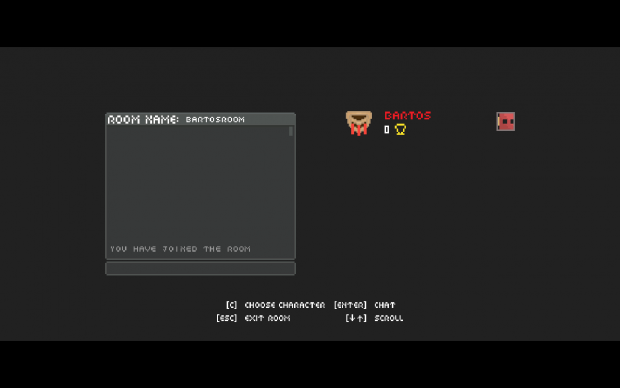 With today's update for Stellar Stars, something new appears on top!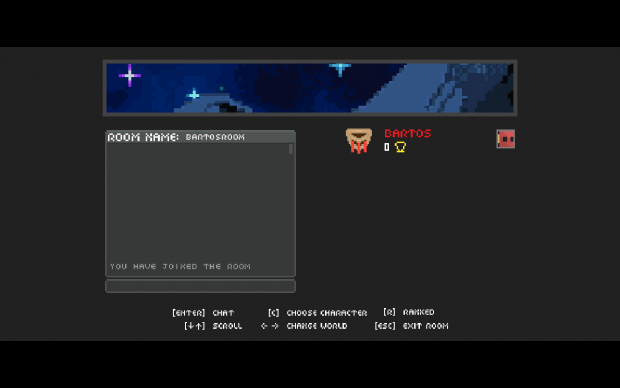 A new banner that represents the selected world has been added! To change the selected world, simply press left or right when you're not in chatting mode.

There is something that you should note though. Only the 1st player has the ability to change the selected world. If you are the 2nd, 3rd or 4th player, this is what you will see instead.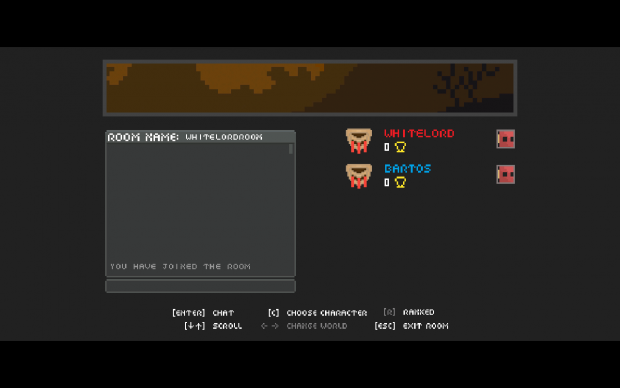 This is to prevent the selected world from constantly being changed. And in my honest opinion, that will be rather chaotic.
In addition to changing the world for the match, you can now also set the match as ranked or unranked!
You will win/lose trophy cups in ranked matches. The multiplayer match will also always start with ranked as default. So if you prefer to have a friendly match with your friends, press R on your keyboard or use the Y button on your XBox One controller.
And in the manner similar to changing of the world, only the 1st player can set the match as ranked/unranked. The reason is simple. You would not want multiple players constantly changing the rules of the match. Think of the 1st player as the moderator of the match.
So what do you think of today's new additions? Let me know in the comments below or drop me a tweet!
Lastly, experience the new additions yourself and have fun! Cheers!