EA 0.85 Update
Stellar Sovereigns V0.85 update is live, coming with Upscaled Solar Systems and shiny new look for space assets. It introduces new space stations and static defences along with two new tech trees to unlock their full potential. Brings changes to research with a new way to boost it in the form of research bonus gained from the development of colonial R&D sector and research stations.
Solar System Upscaling
The solar system make over started with upscaling its celestial bodies and its overall size for a better ratio of scale in comparison to the new space assets.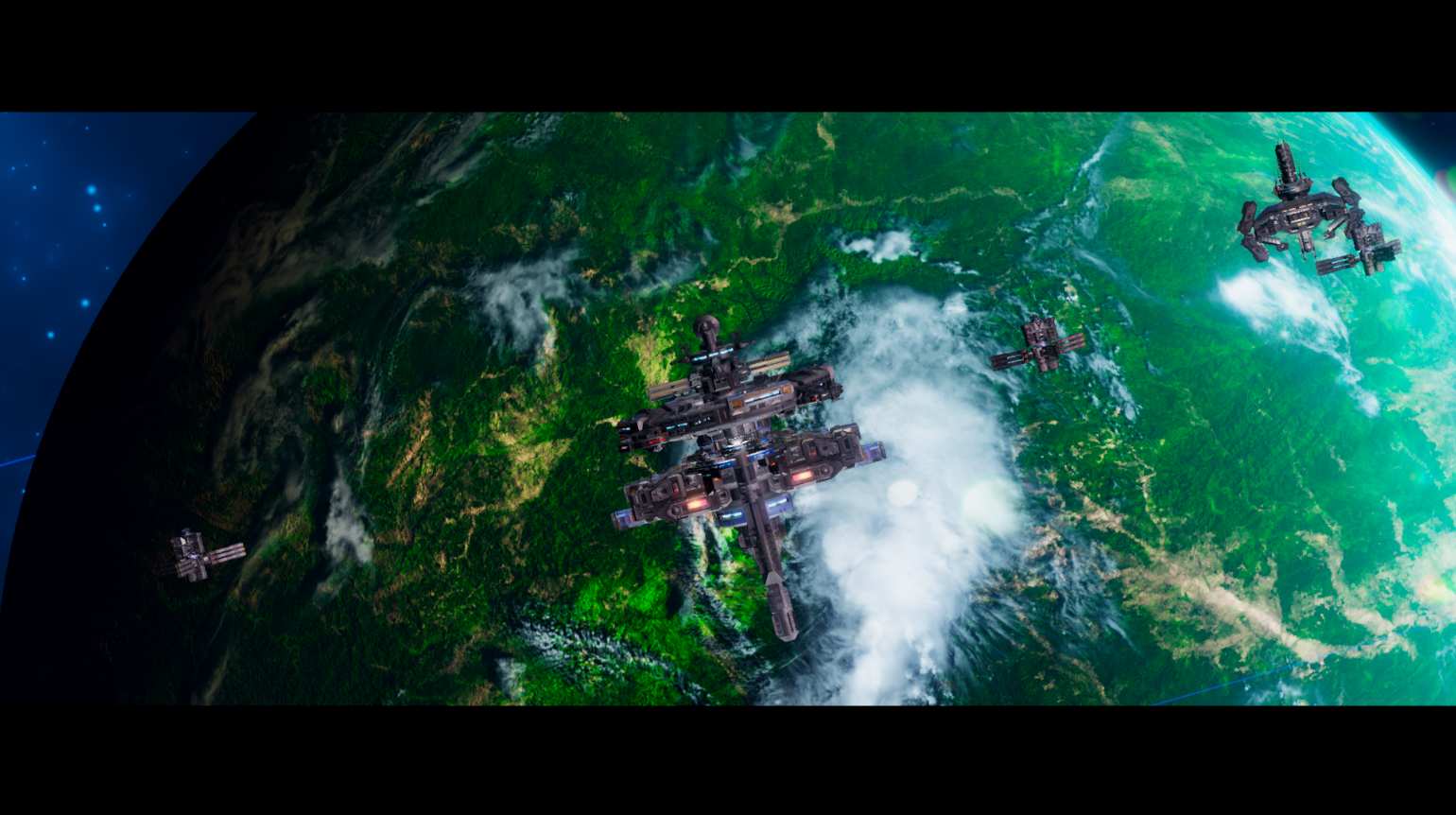 As promised in the last devlog ships and stations are all show up when the player views a solar system and can be interacted with. When inspecting a solar system all the space assets can be selected and repositioned in much the same way as you give a move command during battle.
Each type of asset has certain restrictions when setting a new position, like you may be able to change the position of your orbital stations but cannot remove them from their planetary orbit, while shipyards can be moved to any planetary orbit within the system. Defensive platforms and ships can be moved anywhere without restriction as long as the system is not contested.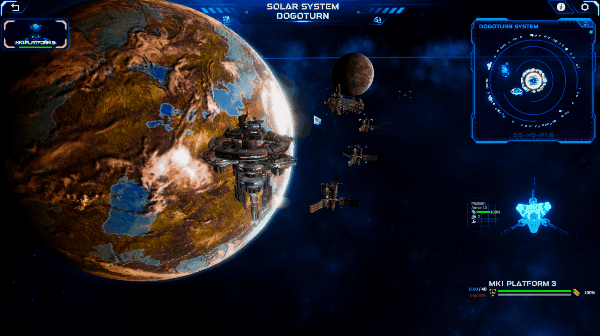 You may select any number of space assets at once and issue a repositioning order as a group. All assets will be moved taking their restriction into account.
The New Space Assets
The biggest addition to Stellar Sovereigns in this update is the introduction of new space stations and defensive platforms. The two new stations Research and Mining can be accessed after researching them from the new station tech tree.
After unlocking the technology, stations can be constructed in owned systems, one research station per system and as many mining stations as the number of megalithic asteroids in the system.
In regards to orbital stations the new rule is that you can construct one station per colonized planet in the system.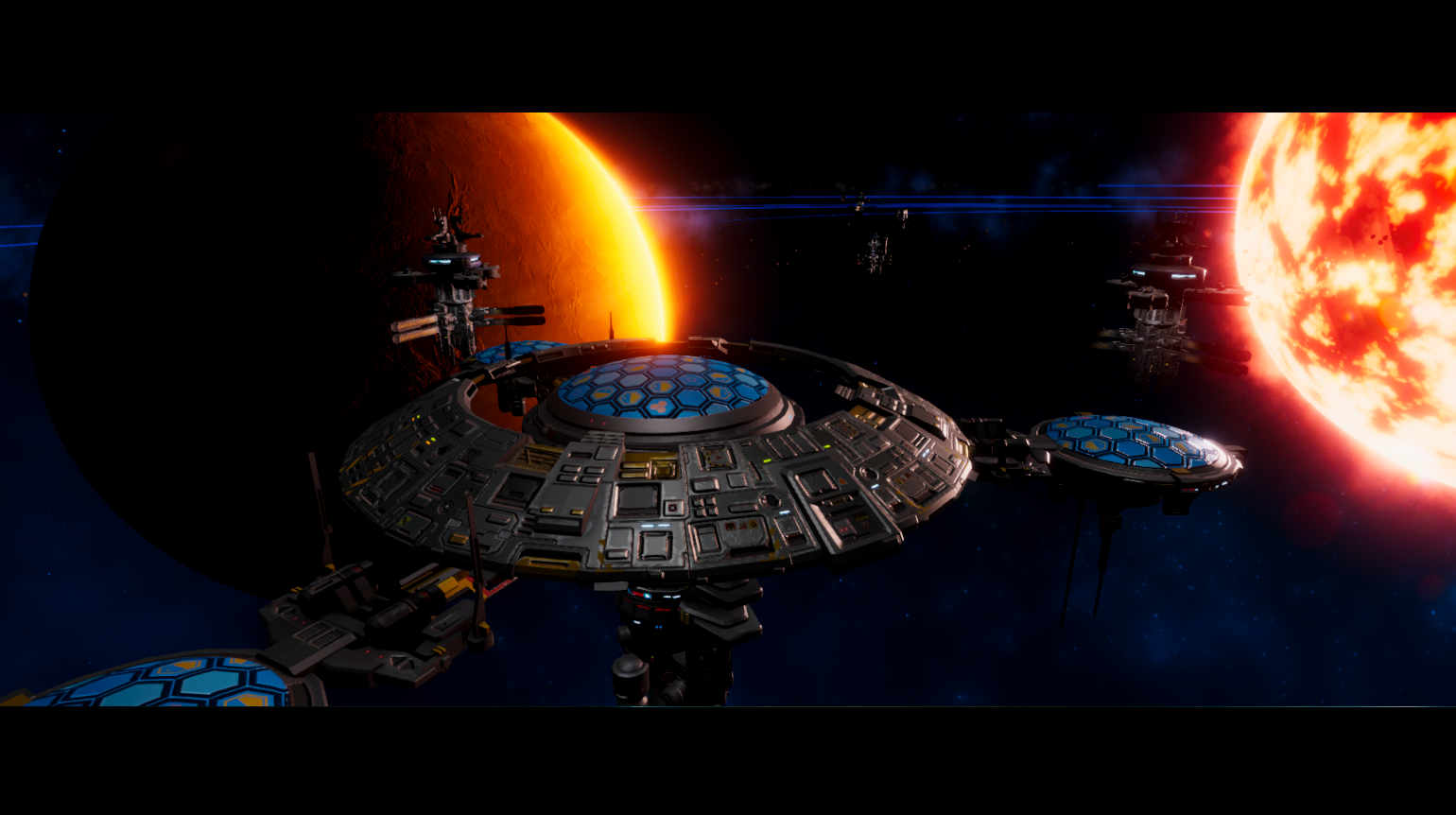 Research stations provide a 5% bonus toward research plus the bonus of the system indicated at the bottom left corner of the system map.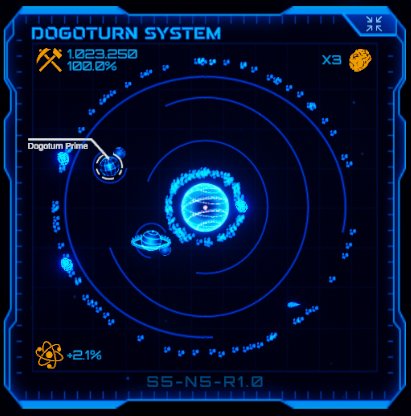 Research Bonus and Megalithic Asteroid Count

Mining stations have a fixed mineral output, that can be further increased with the construction refinery extensions and technologies.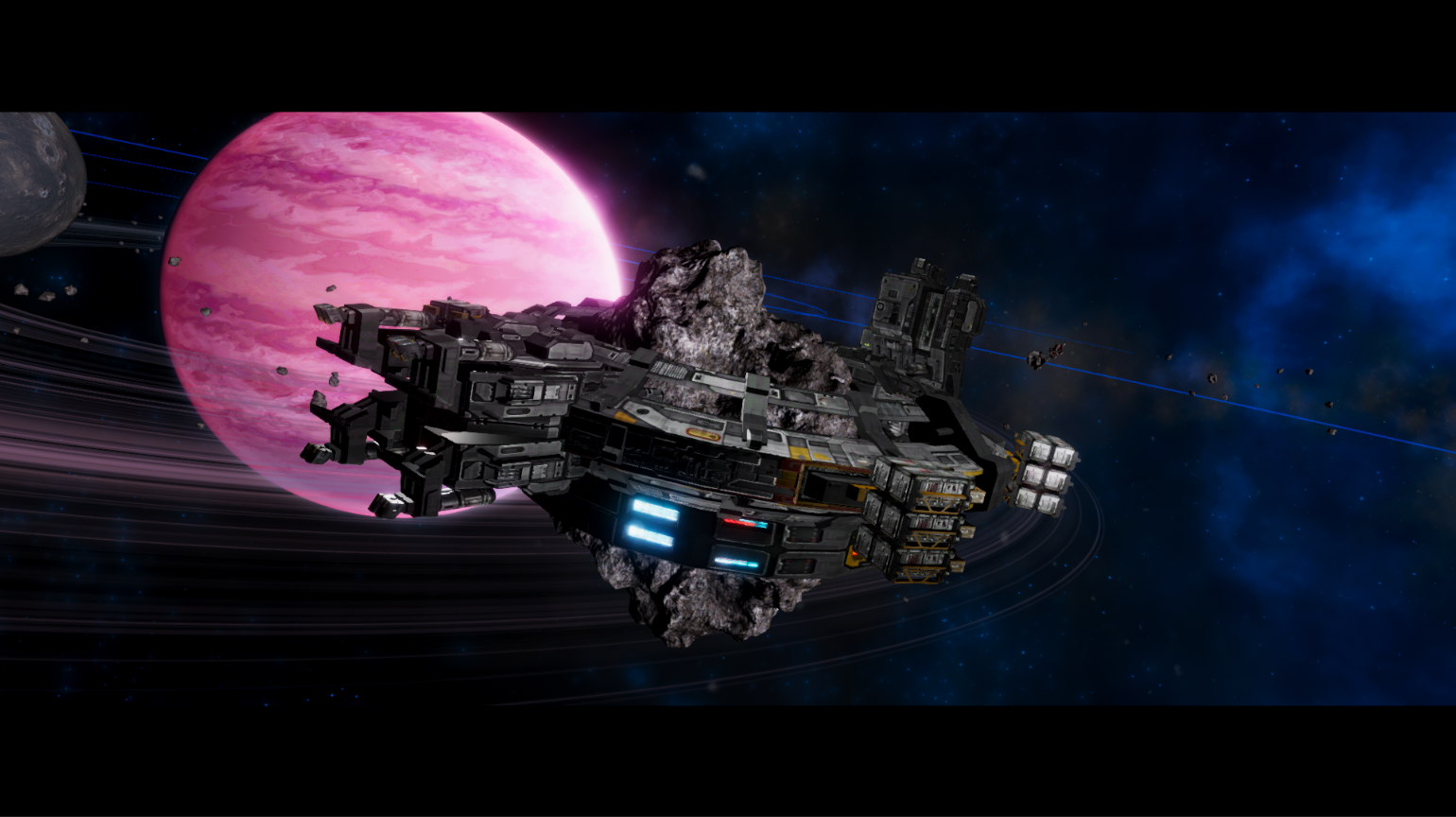 A number of extensions are available to build per station to further increase their effectiveness as well as additional technologies that can be researched.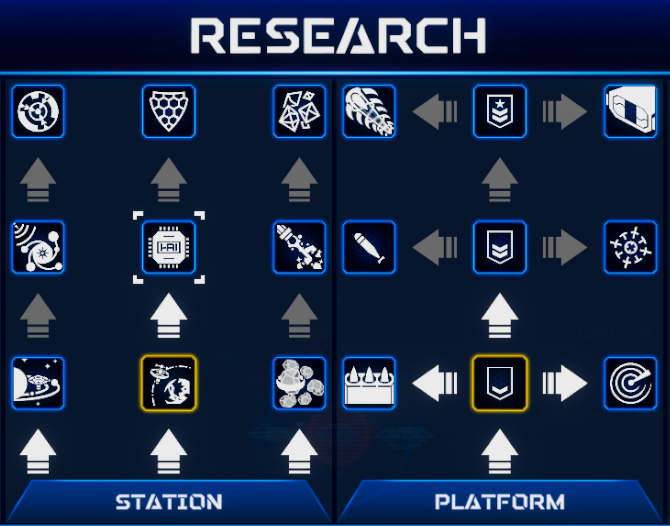 For example research stations can gain the ability to scan an unexplored system each turn to explore it remotely.

This update also introduces static defences in the form of weapon platforms, they come in three tiers each with unique upgrades and tactical ability unlocks. There can be three of each kind be built per colonized planet within owned systems from the defences menu panel.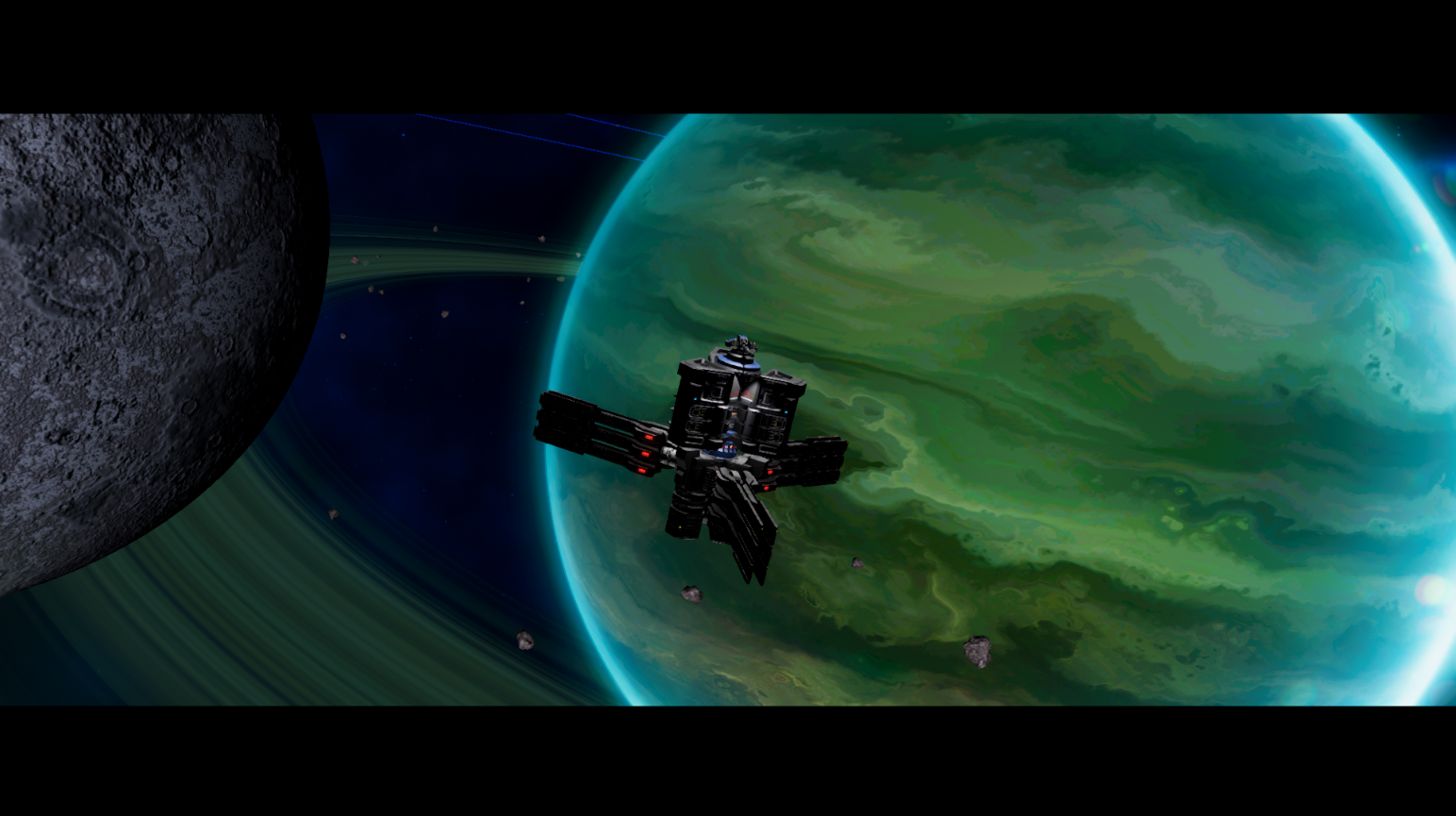 MK I. Defensive Weapon Platform
For this single turret MK I. platform three tactical missile launchers can be unlocked as well as enhanced sensor capability.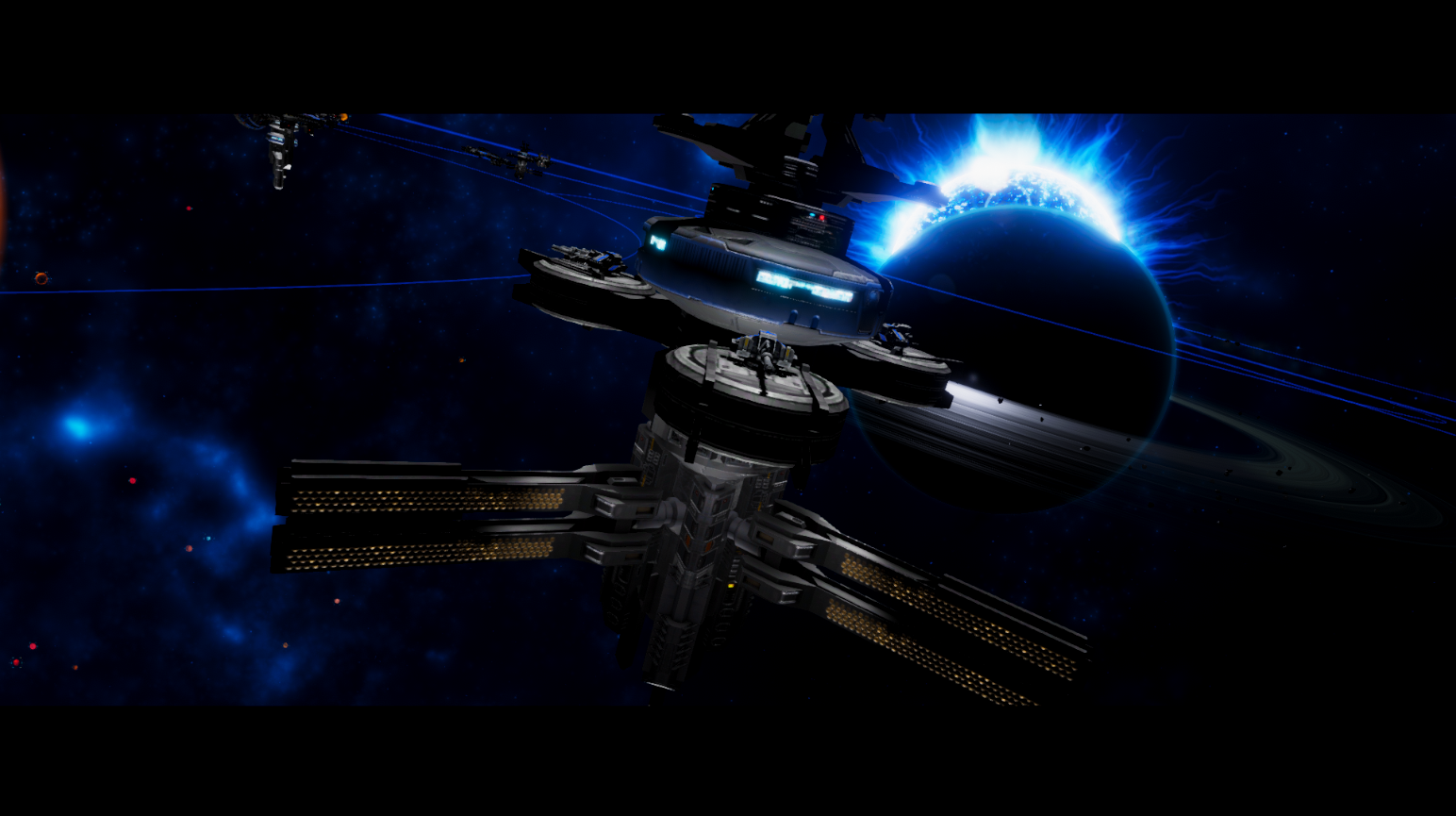 MK II. Defensive Weapon Platform
For this three turret MK II. platform a torpedo launcher can be unlocked as well as increased targeting accuracy.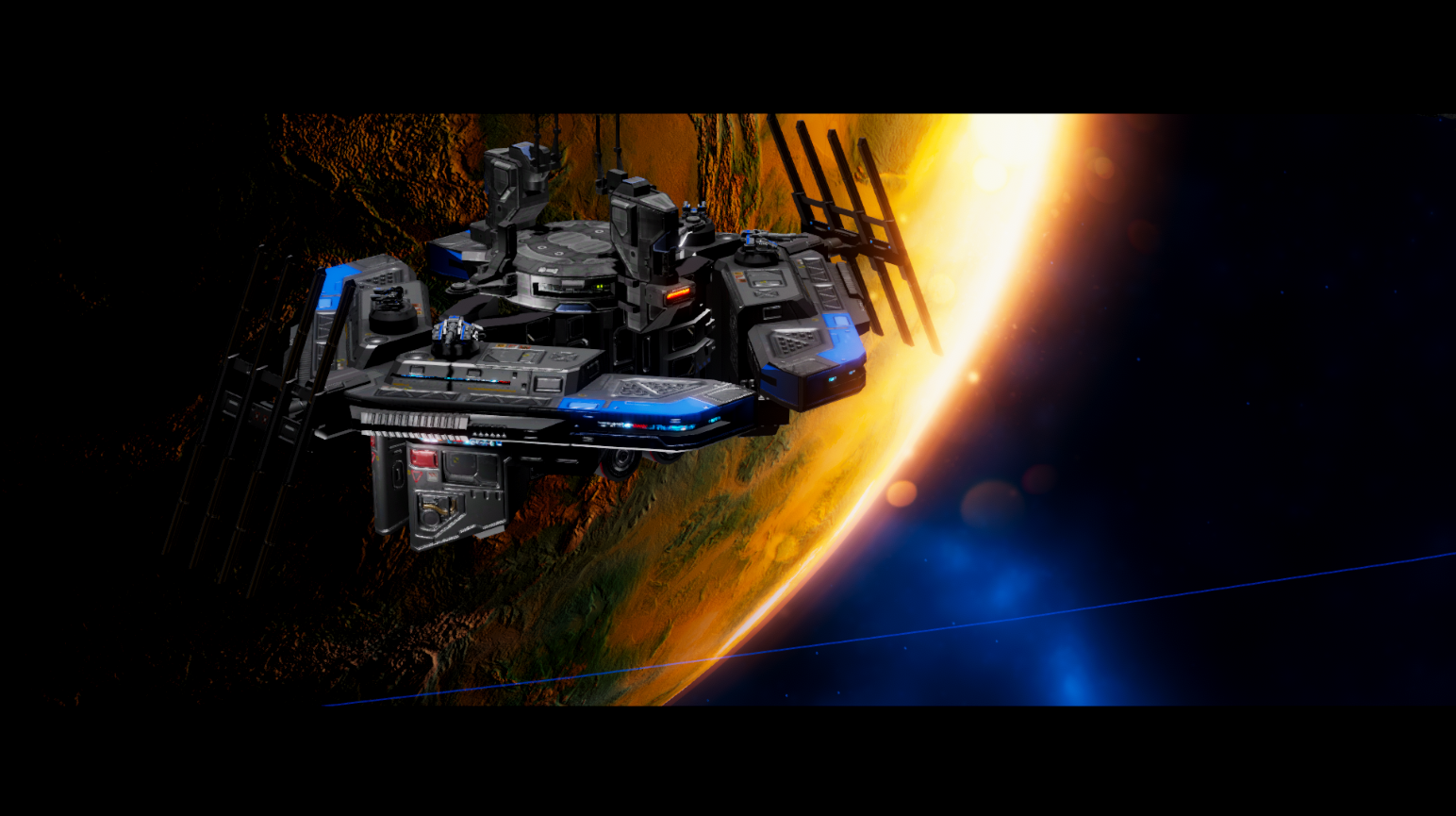 MK III. Defensive Weapon Platform
For this four turret MK III. platform hangars for fighters and a powerful long range Gauss cannon can be unlocked.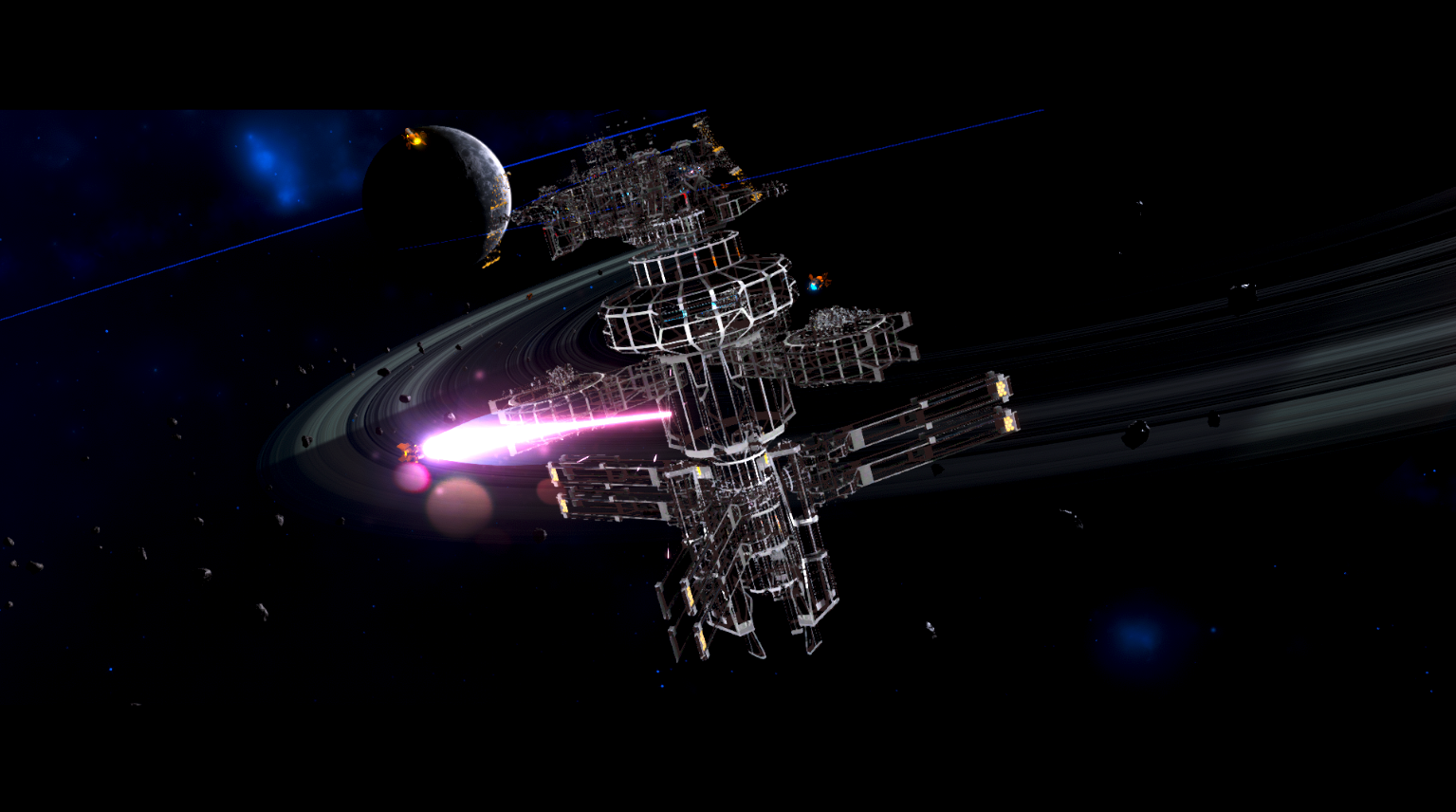 Under construction VFXs


Another change to how space assets handled in the game is that they show up in the solar system view as well as in battle even when they are not constructed and can be destroyed by the enemy. So stations, platforms, shipyards even ships under construction do become a target of opportunity when the system is under attack.

Ship under construction in the shipyard.
No longer shipyards are invulnerable and exists only in the menu but become strategic assets that must be defended if you do not want to loose your construction capability.
Reworked Research Economy
Up until now research capacity was determined by the sum total of R&D sectors of colonies, which meant that the more investment put into the R&D sectors the more research could be done at the same time.
This mechanism turned out to be counter productive, since the starting amount of R&D usually was enough given the price of researching more often limited the number of projects then the available capacity.
To remedy the situation I came to the conclusion that capacity must be eliminated and development of the R&D sector must be incentivised in a way that is beneficial for the player in the long run.
The solution to the problem was the invention of research bonus, a percentage value that increases the research gained each turn, freely and risk free.

In braces (free research amount based of bonus percentage)


This bonus to research increases the amount of research points each project gains every turn while being free as well as exempt from setbacks or accidents.
The empire gains research bonus after the development of colonial R&D sectors as well as from the construction of Research Stations.
The conversion of R&D sector of a colony to research bonus is as follows:
(R&D * Scientific Aptitude) / 3000
Shiny New Look
This update also comes with improvements to the shader of space assets, a shiny new look enhanced by the rework of solar system lighting that now reflects the colour of the home star.

Improved Shading of Space Assets
These subtle changes have gone a long way improving the feel and look of Stellar Sovereigns' space scenes.
I hope you will like it!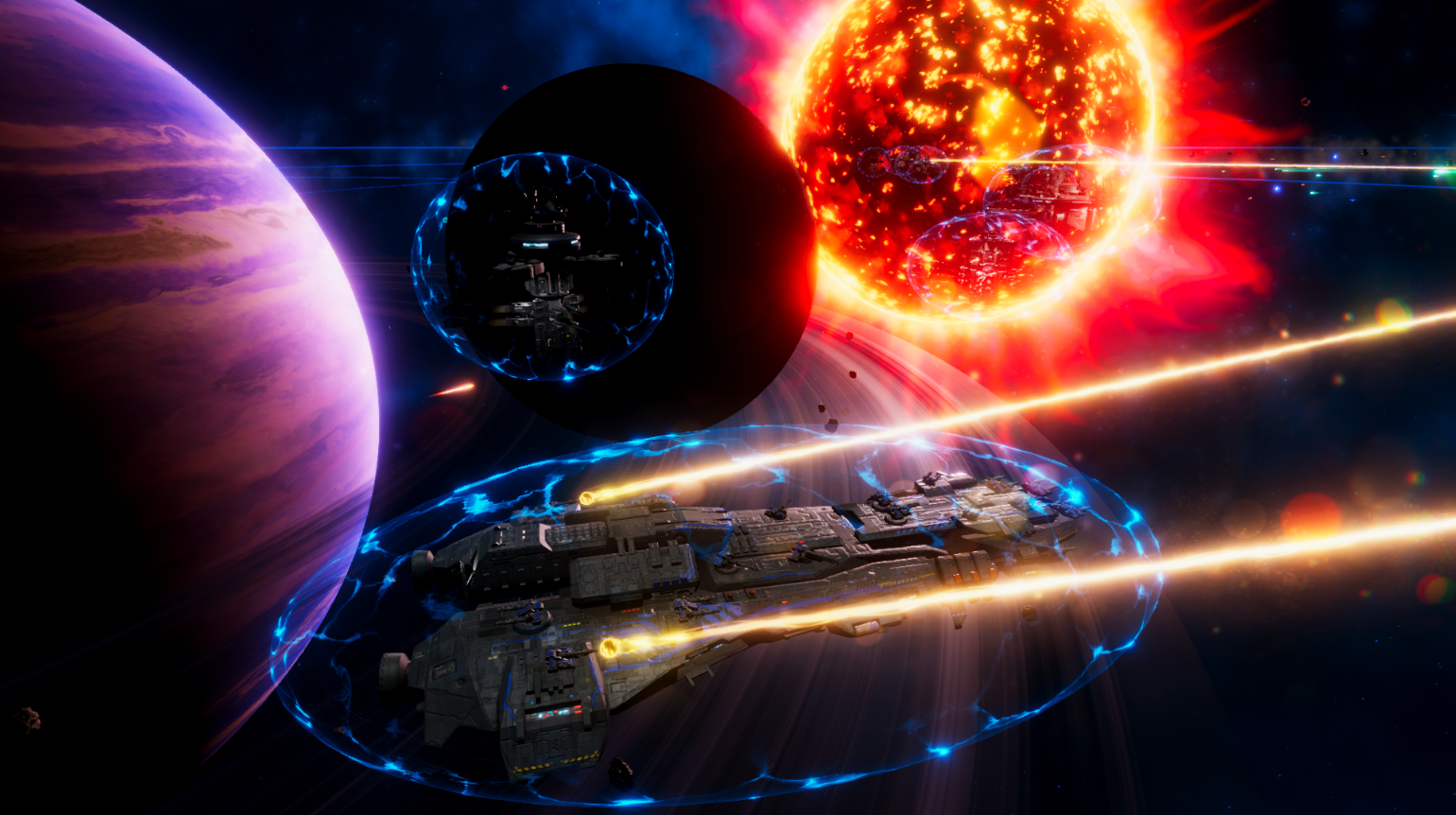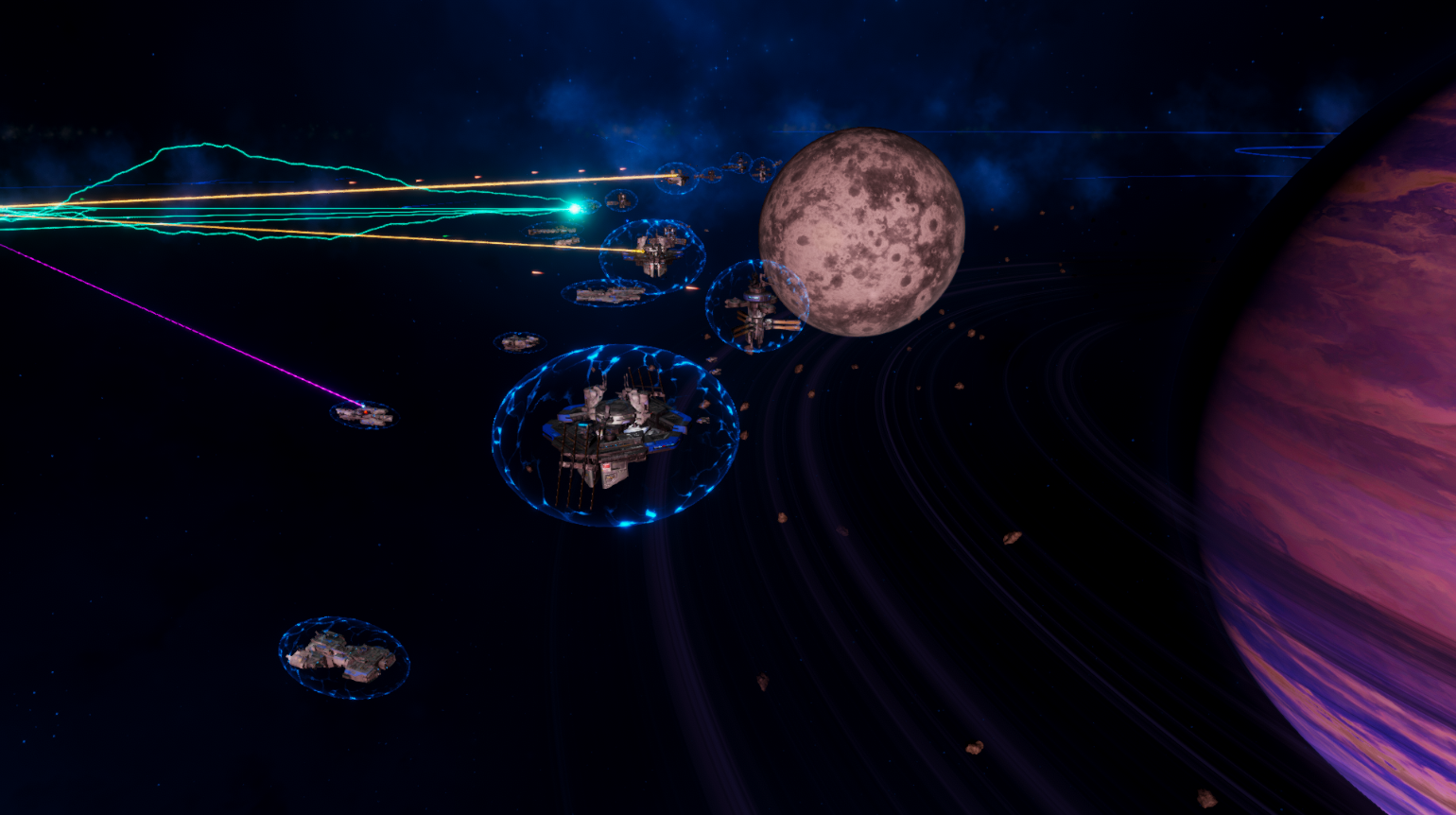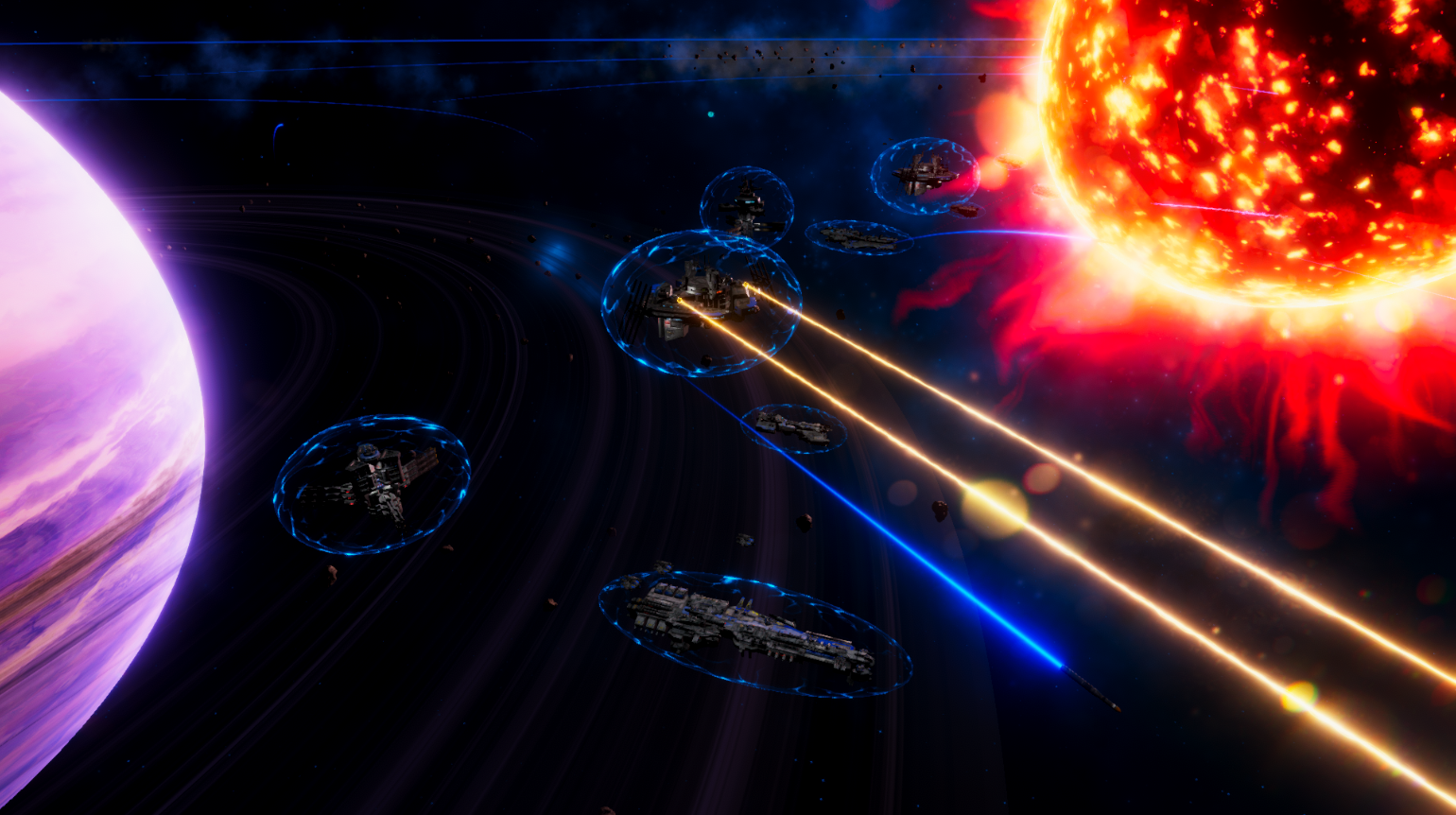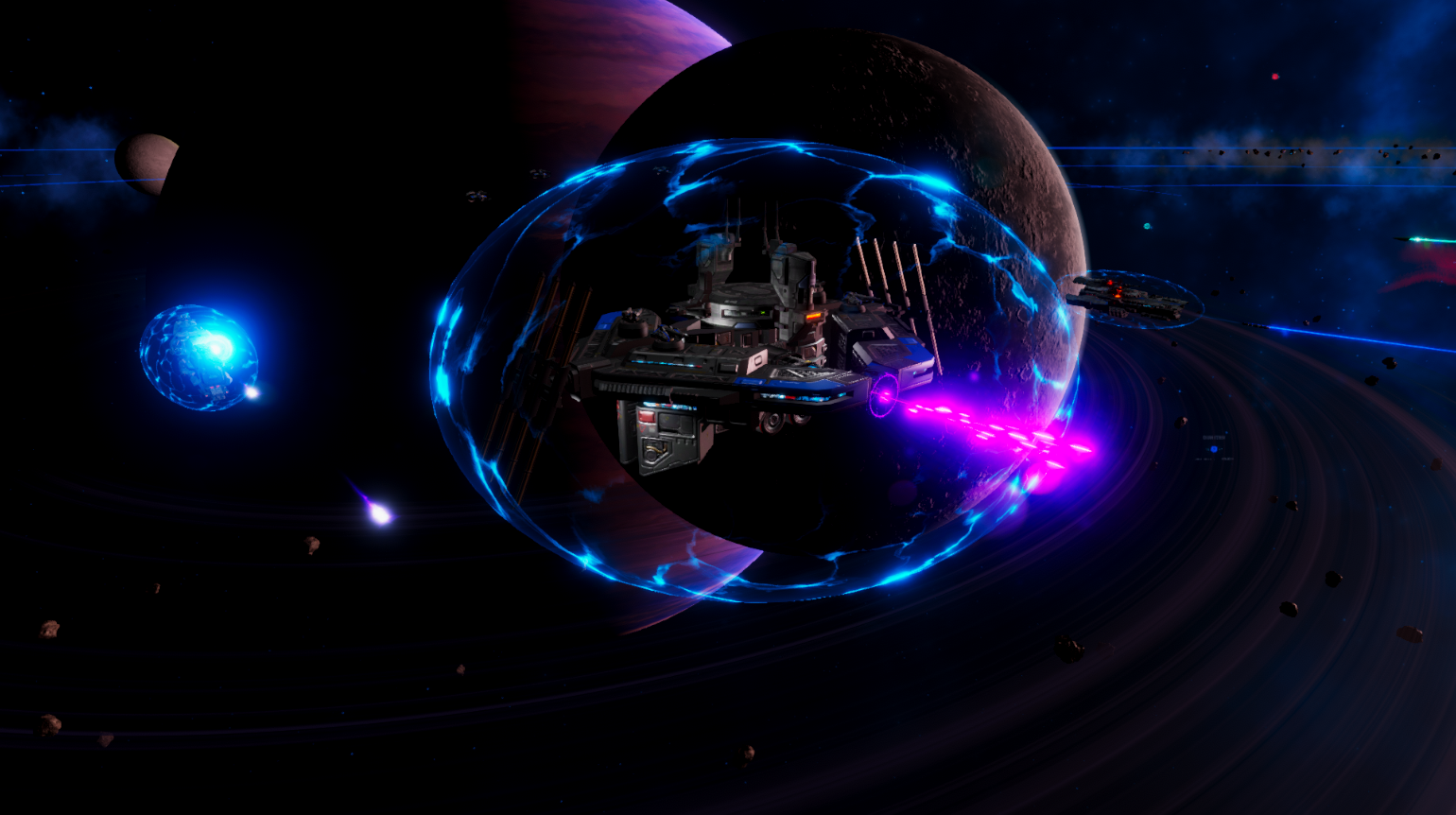 Additional Changes:
Changed how Solar System Nebula and Asteroid Field generated: Made it more organic looking.


Rebalanced the left and right wing of the political spectrum graph: Changed the scale of their passive modifiers as well as the civilian wage amount of each governance types.


Added market stabilization feature to global exchange: It slowly steers pricing of each item toward their base value.


Reworked the AI's ability to use the market to its advantage: To get out of debt or to sell unwanted resources.


Fixed a major bug that made weapons not use their upgrades: It set every weapon's effectiveness against hull and shield the lowest.


Added vertical inaccuracy to weapons: For visual effect as well as to generate more section hull hits when aiming at turrets.