Don't Move has been busy on Steam! If you haven't seen it yet, here's the Greenlight page: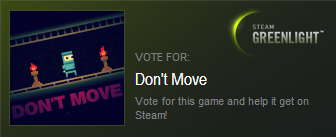 First of all, Don't Move is in the top 100! This is incredibly awesome, thank you so much for all of your support!
Second: Don't Move will be available in a bunch of languages when it releases on Steam! The full list includes:
English
Czech
Danish
Dutch
Finnish
French
German
Hungarian
Italian
Japanese
Korean
Polish
Romanian
Russian
Spanish
Swedish
Simplified Chinese
Traditional Chinese
Thai
Portuguese (Brazil)
Bulgarian
Greek
Turkish
Norwegian
Portuguese
That's a lot for one person, so if you'd like to help with translation, I made a localization tool which you can see here: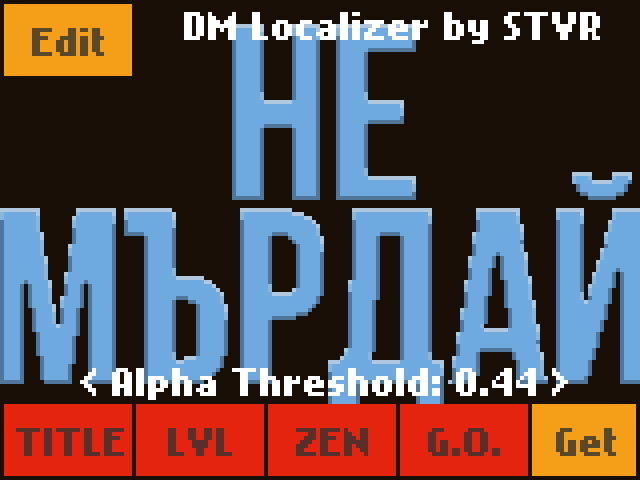 It's even open source, so feel free to use the code for your own text-to-pixels generator!
Third: achievements! There's a preview available on Steam, or you can just see them here:








Fourth: we're on Facebook! Follow or like or share or whatever you kids do these days.
Fifth: you're awesome! No, seriously, you rule. Keep it up. Thanks so much for supporting Don't Move, and we'll keep our fingers crossed for being Greenlit in the next batch!