I would love to post blogs each and everyday but I find it takes a good deal of time away from development, which is ok now and again but not every single day, nonetheless here we are with a brand new blog! Once again if you have been stalking the other social media pages for the game you already know everything here ;) That doesn't mean you won't find interesting commentary, so read on and enjoy!
After setting up the water system from the last blog post I felt like the game had enough progress to be considered "worthy" in my eyes for presentation on Steam Greenlight. The game is now live as a concept on steam and is receiving slow but nice feedback so far.
I don't expect many people to see the game on steam as I don't promote it as much as I probably should, I feel since it's only a concept page the end result for it is only for feedback. I can receive feedback in many other places besides steam, so having the steam concept page plastered everywhere isn't of high concern to me at this point.
Moving forward I desired to see the game become more "game like" as before it was merely just a character walking around a scene without a HUD, menu, etc. and for a 3rd person RPG that is rather odd. So how did I want to do the HUD? My thoughts were something like DMC (Devil May Cry) for the character section but with an animated avatar. I have seen a lot of games do HUD's with still shots of the character or no images at all but I wanted to try something a little different, so I went ahead and put together the HUD's first section.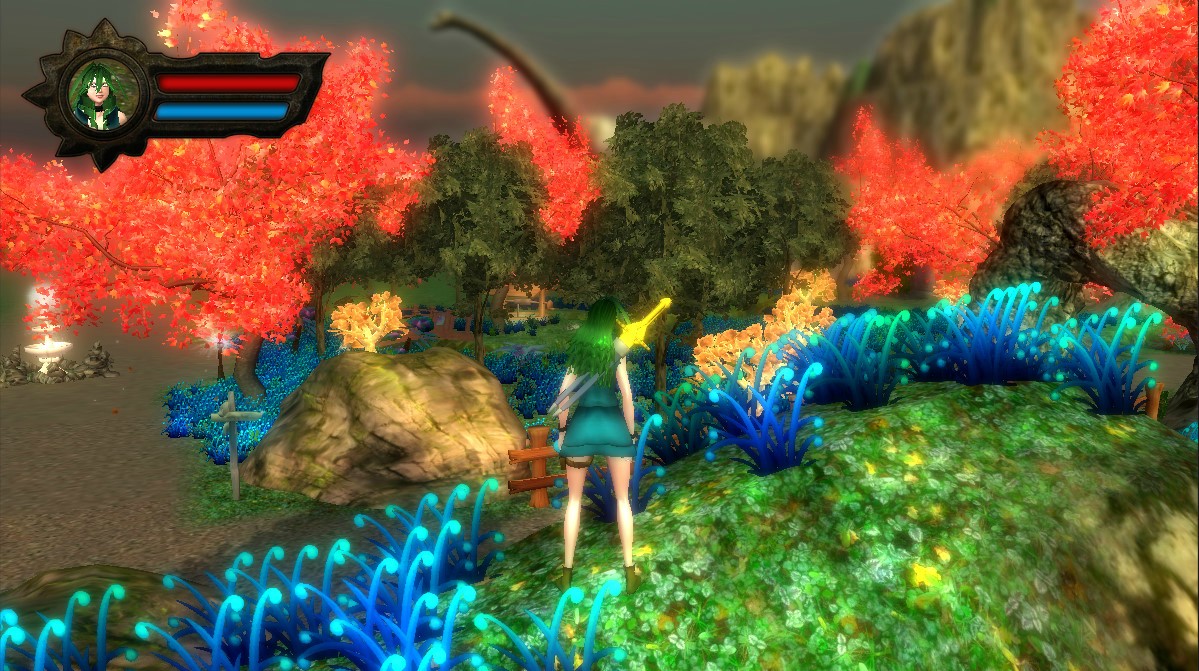 At this point it's looking good, so what's next? I could have started working on fully customizing the character HUD section but I thought it was good for now. So I moved on to adding a Mini-map which I wasn't too keen of at first, due to the fact that many RPG games don't have Mini-maps yet a lot do, there was a decision to make and it would shape the future look and feel of the game. After testing the feeling of having the Mini-map present during gameplay, it's speed/quality, changing around the skins for different feels, etc. I decided I wanted to keep the Mini-map.
Considering the game is going to be open world it seems almost necessary to have one, I know it may feel like cheating sometimes so I will include an option in the option menu to turn on or off the Mini-map during gameplay. Thus giving the player freedom to choose how they wish to experience the game, along with the Mini-map by pressing the "M" button you can now pull up a full map that will show the entire area, zooming in, out and making the map fullscreen are now options as well.
Not too long after posting the HUD video and images to Gamejolt I noticed something pretty awesome, the first milestone for JBS 3D had been reached! 1,000 views on the games page and rising! To me this was a big deal for the gamejolt page because there are a lot of games on there, plus more viewers/followers the better :D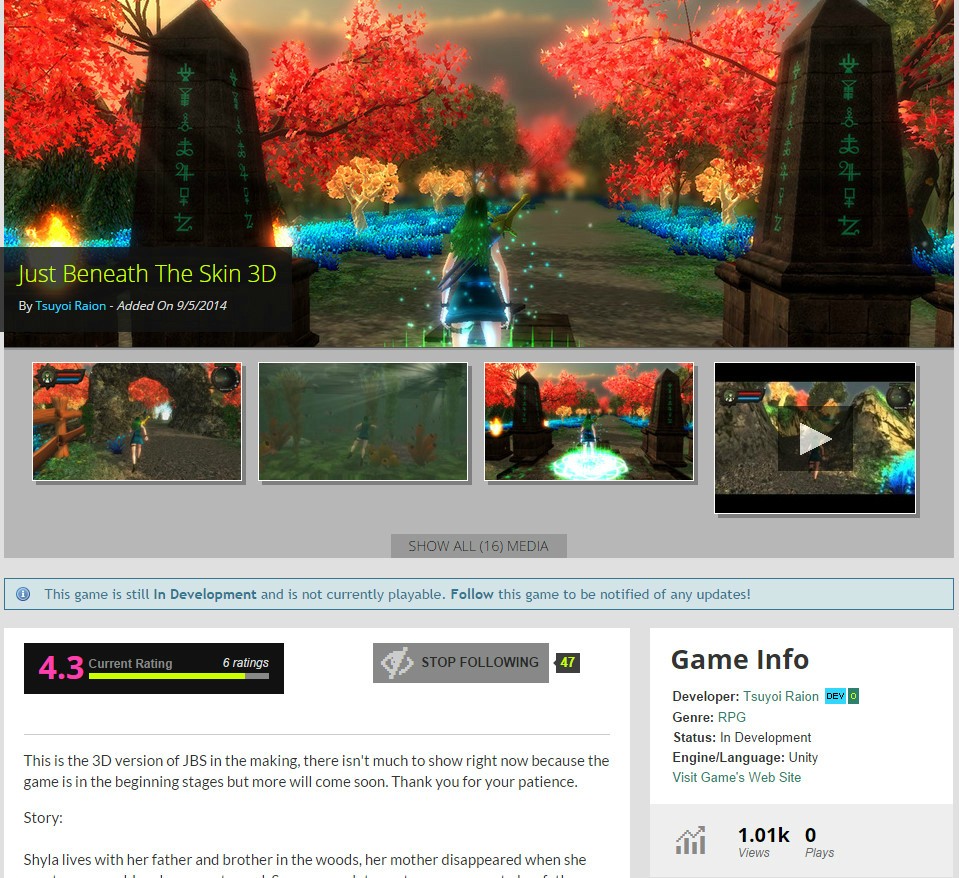 Right before Saturday rolled around I decided I thought it would be cool and interesting to make before and after shots of the main scene I have been working on, a lot of people really liked these images in the forums, groups, etc. that I shared them in which just goes to show, hard work does pay off in the end.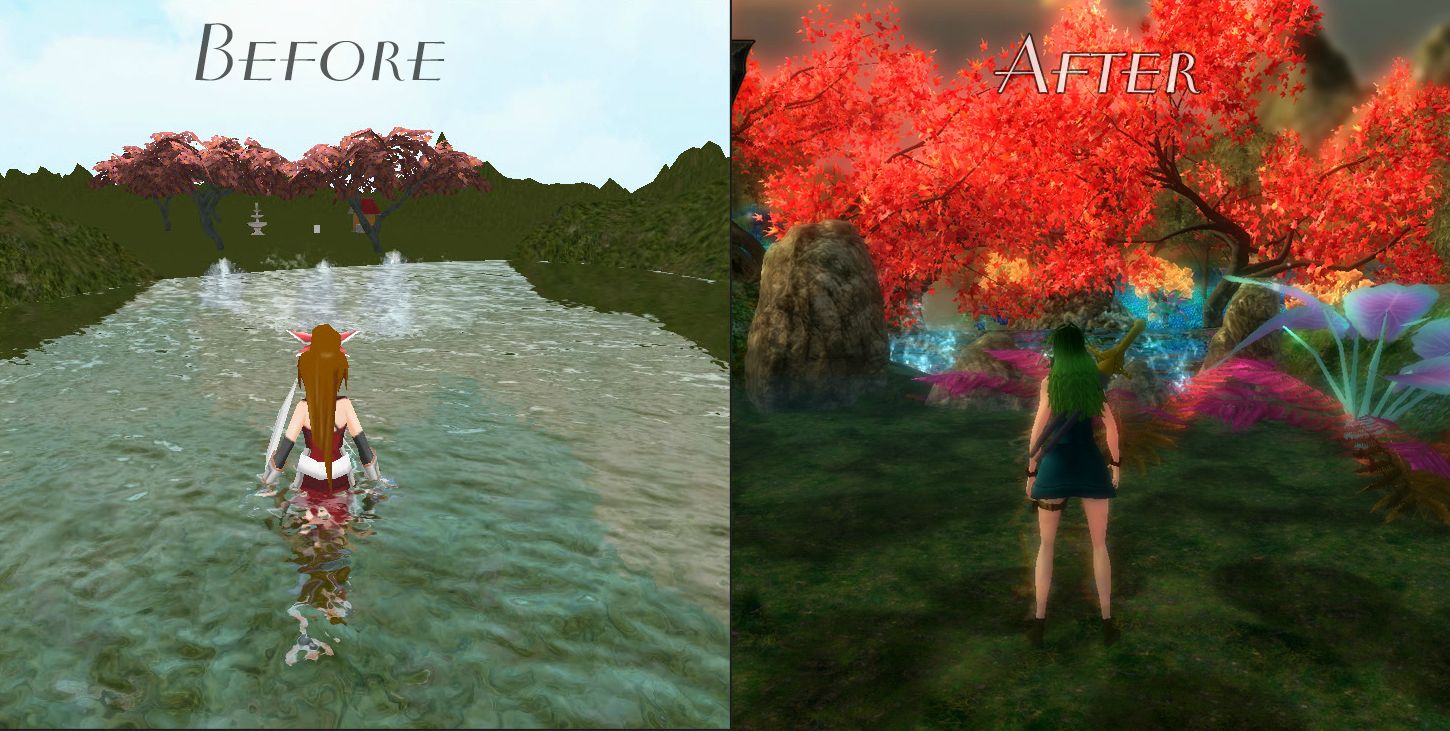 I had been spending quiet a bit of time working on that scene and kind of wanted a change of pace, there's a lot of different scenes for the game and just me to do em so working on them bit by bit can help. The next scene that caught my interest of course is Shyla's tree house, upon receiving the tree house model from my modeler is was bare with nothing but wood and paint! So I needed to spend a lot of time decorating the exterior and interior of the house to really bring it to life, after all this is Shyla's home so it has to be a place she is most comfortable and at the same time presenting that they do indeed live in the wild. Beyond decorating the treehouse I did a bit of floor setup, placing trees, lamp posts, pollen effects, animals, etc. and since this is a new area the main coloration for the trees have changed.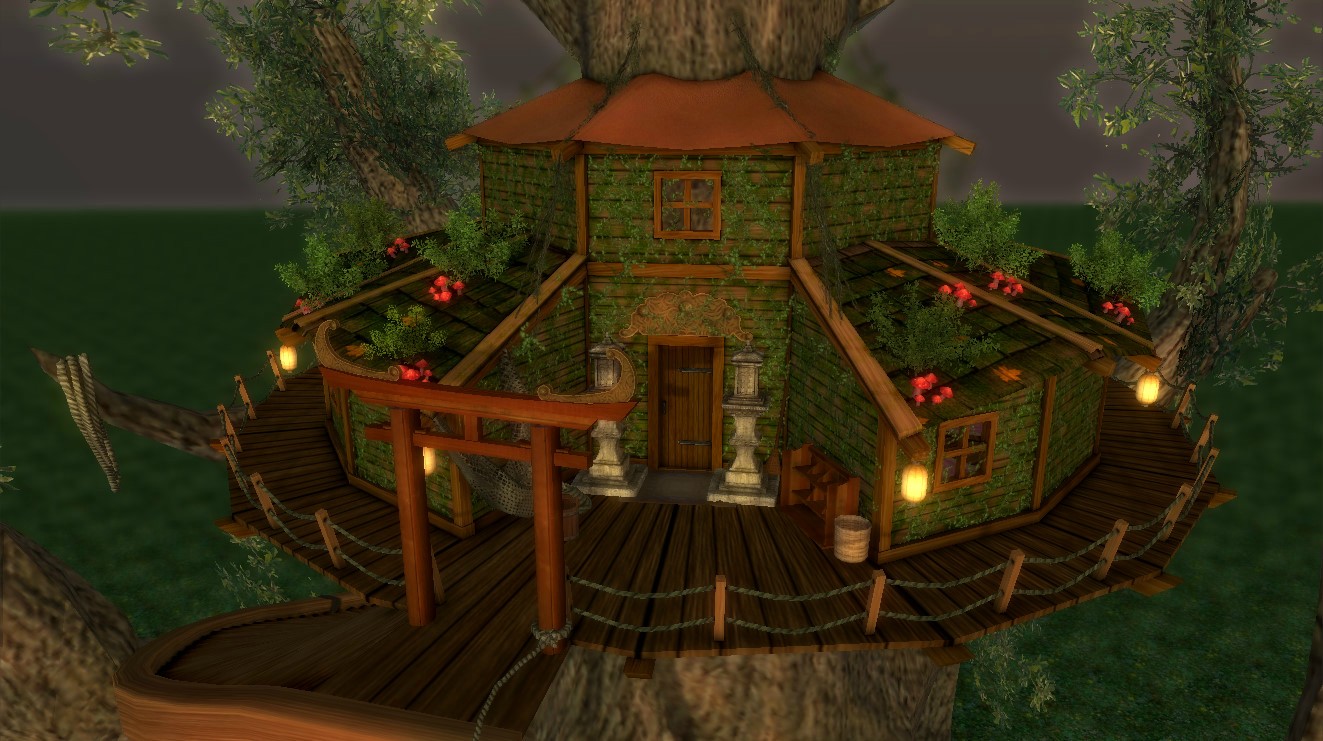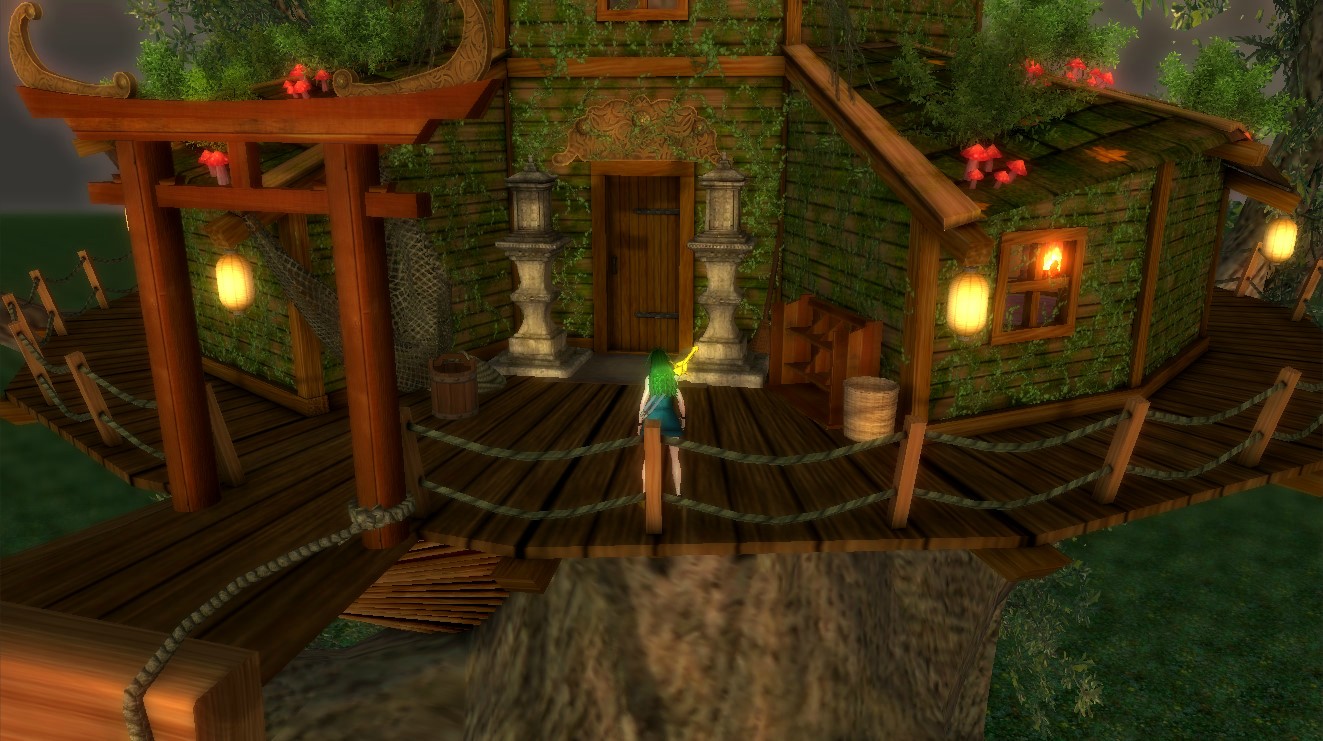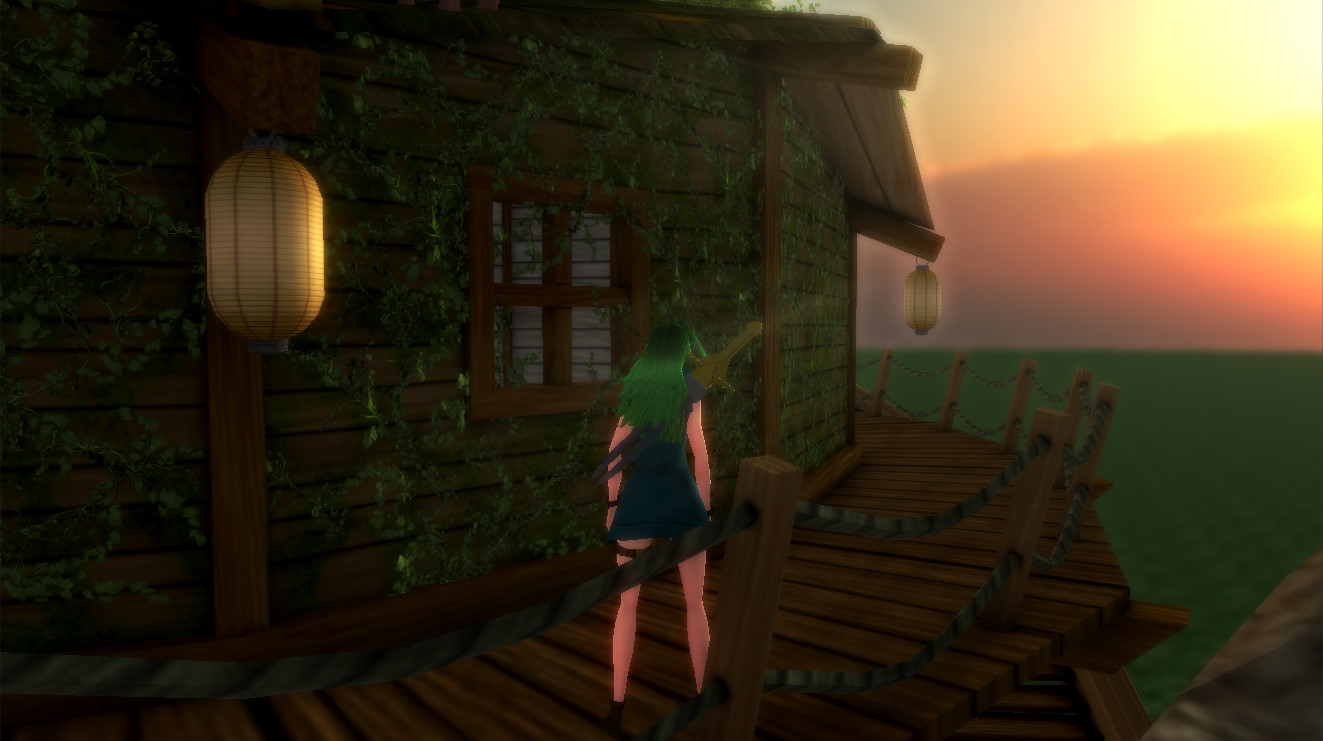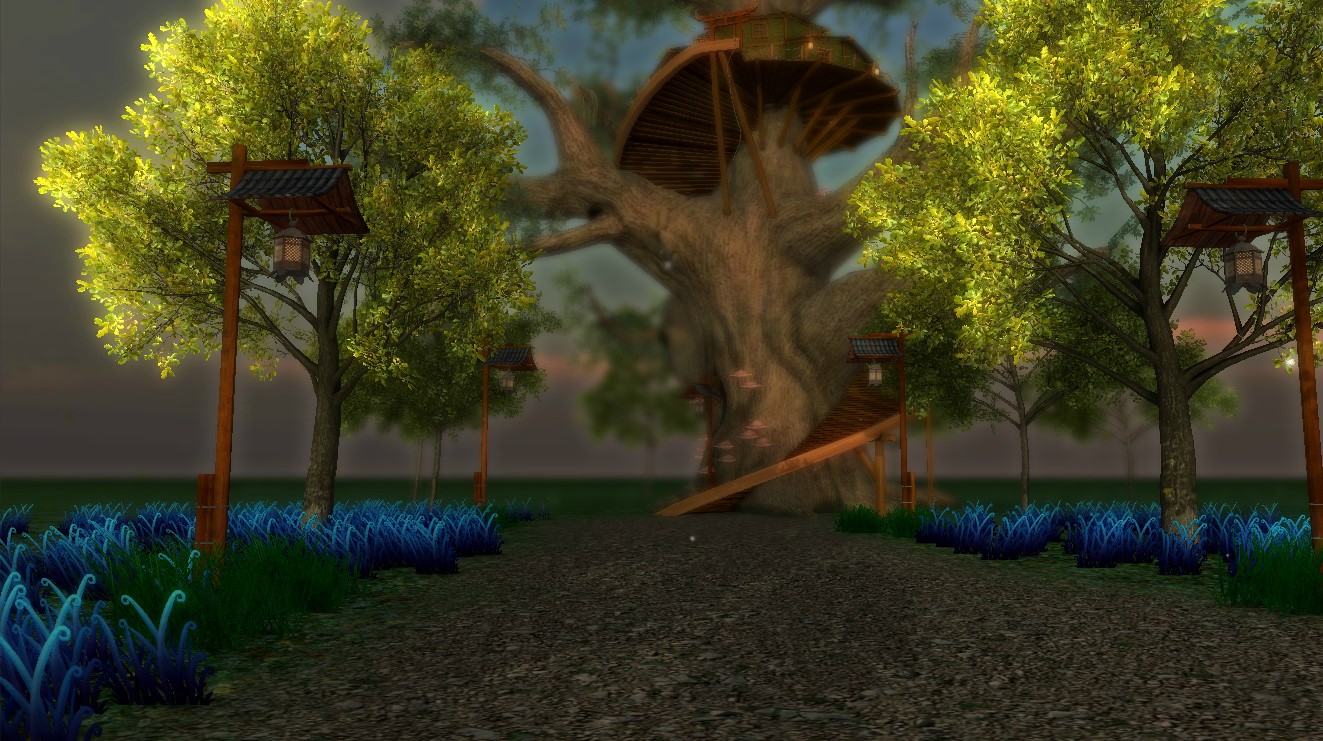 So that's all I have for right now, there's a bit I am working on that I have not shown yet merely due to the setup not being complete, such as:- Collection System (orbs)- Scene Transitions (transition between area, level, scene, etc.)- Enemy AI- Warp Animation- And a few other things I will leave to mystery :3
Last but definitely NOT LEAST is some news on Kroelak, he is done and he looks spectacular! My 3d modeler has been practicing and getting better, it's true what they say, practice makes perfect.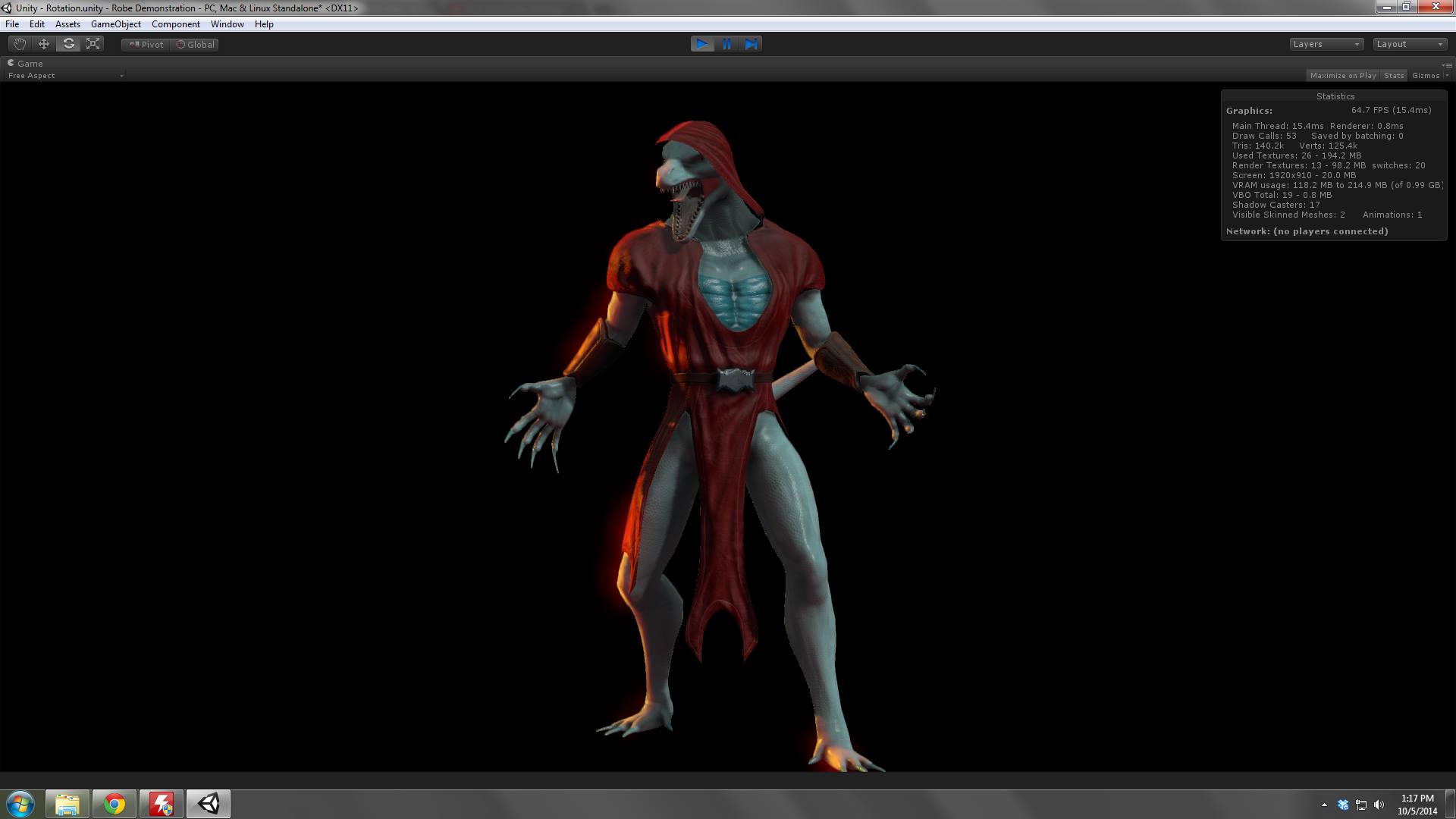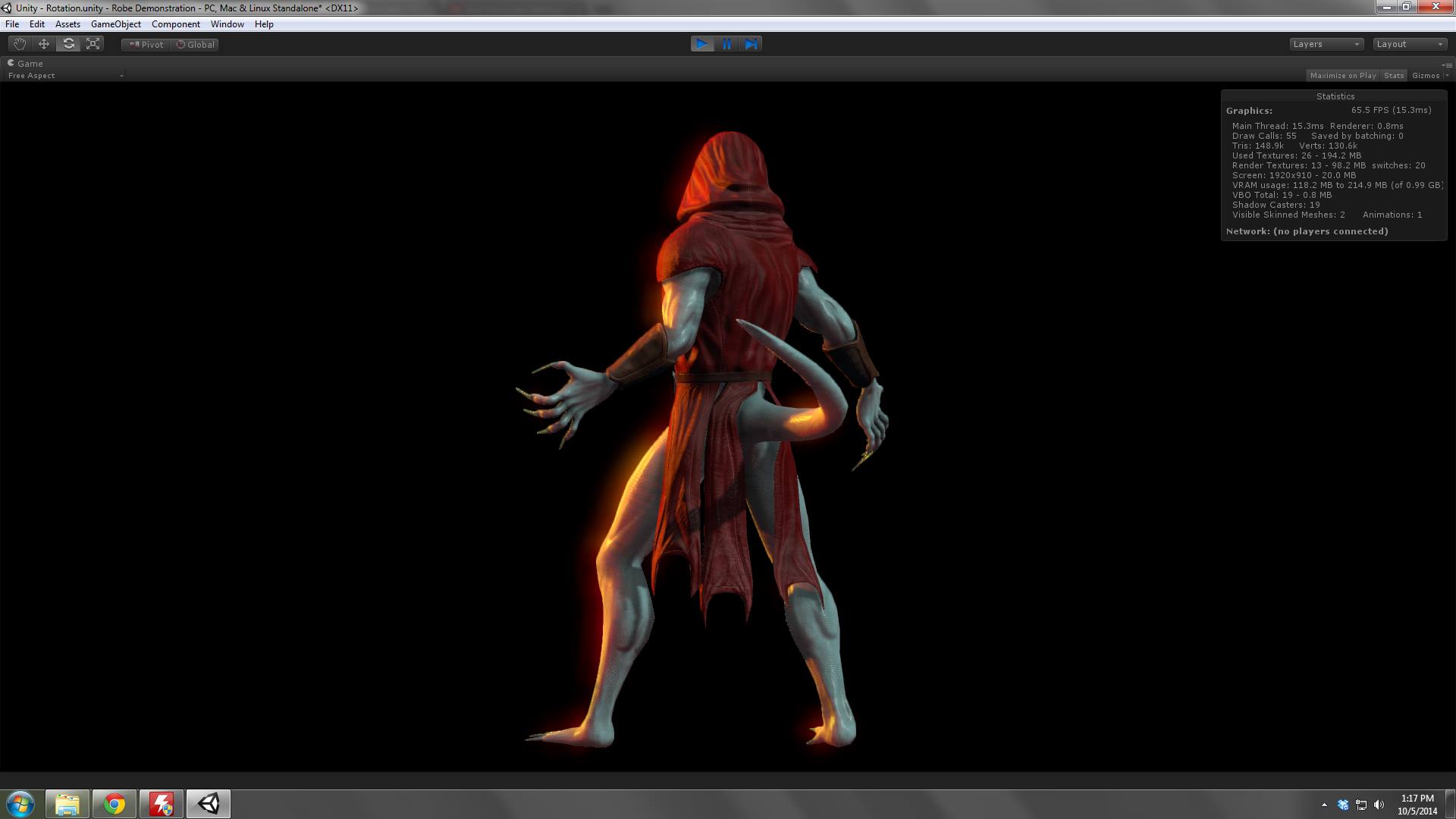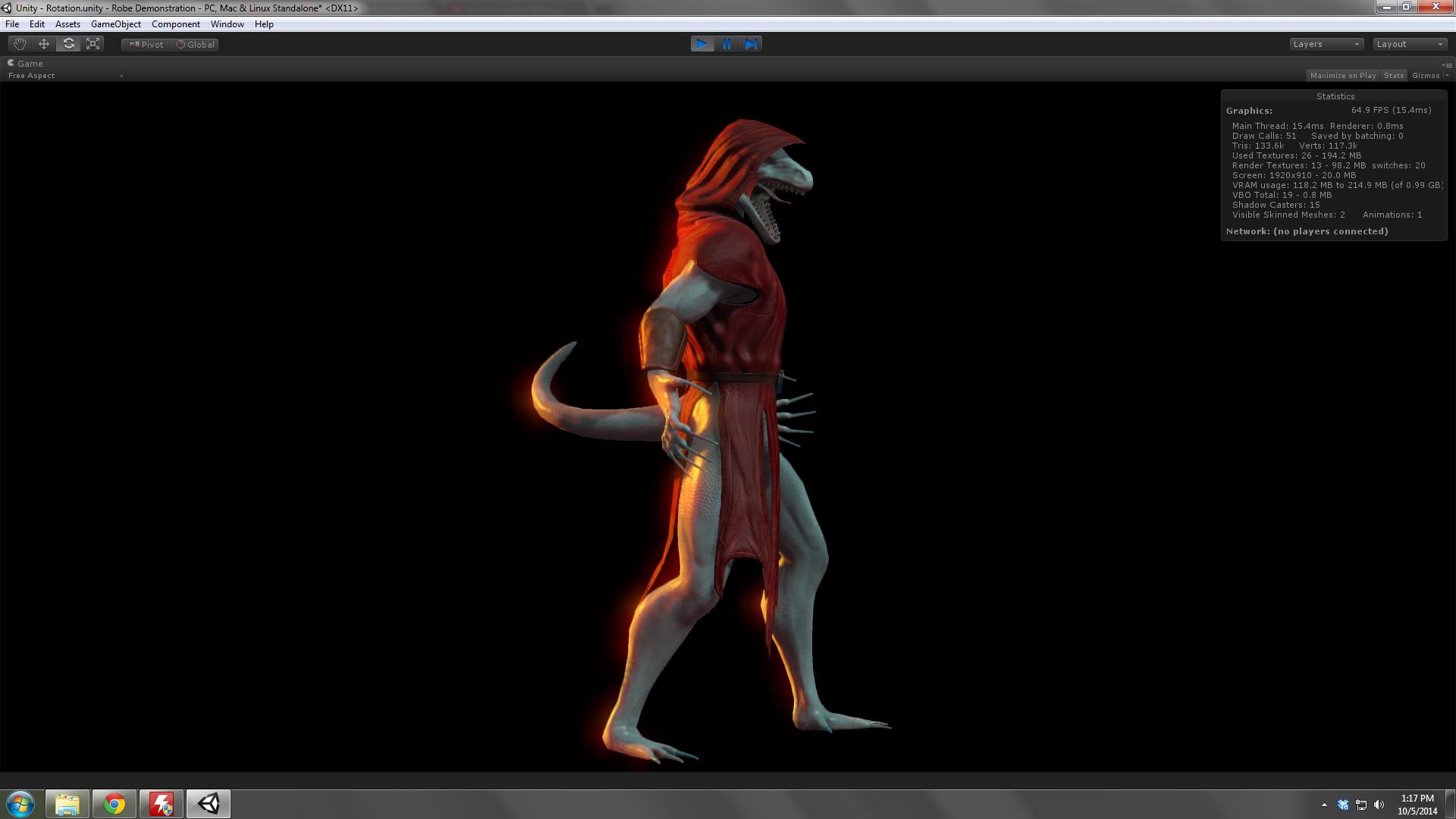 That's it for now but make sure to check back in every now and again for new updates on the game, thank you for reading!