The Dragon Evo Steam store page is now live: Store.steampowered.com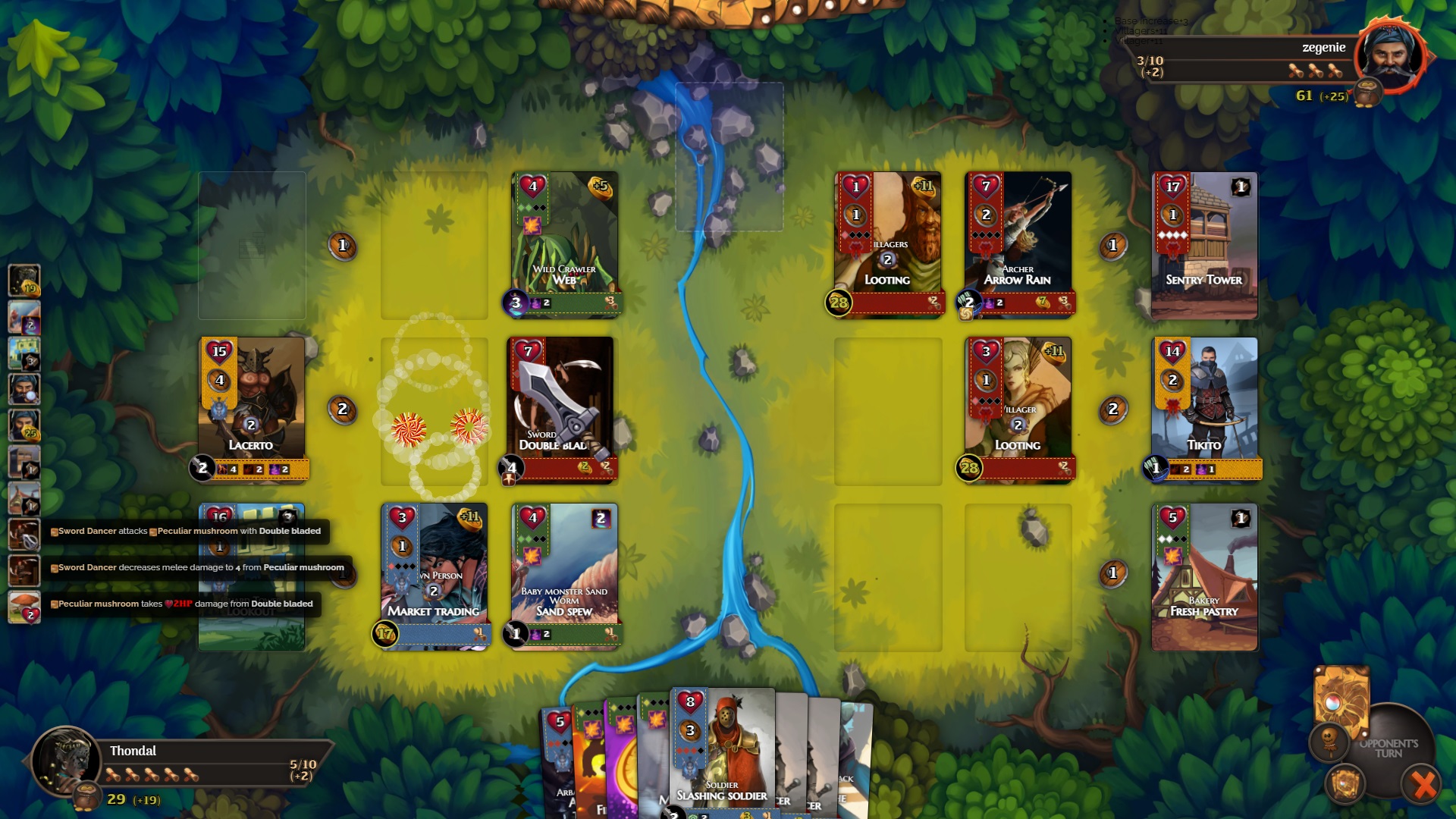 and if you haven't already had a look at the trailer, check out the preview trailer now: Youtu.be
Currently we are working hard on getting everything ready for the Early access such as:
AI update
One of the two major things we've been working on after the Steam page went live has been the AI. Providing a great single player experience is important to us - whether you want to try out a new deck or card combination, or if you're playing the single player campaign or adventures, we always want you to be adequately challenged.

Since we're a small team with limited resources, we've decided to not implement a neural network AI in the veins of some other card games, but rather go for a deterministic / heuristic AI which tries to play out one or several known strategies. We call it a "plan-based" AI, where the AI will plan ahead with a goal in mind and then try and execute that plan. The AI re-evaluates its plan throughout the entire game to make sure it's still both valid and a good idea, so there's a good chance you can try and counter its plan. If you do, expect it to come up with a new plan to defeat you!
The AI will evolve over time with additional capabilities, plans and strategies. We'll share more as we keep working on the AI and its features!

Animations and oomphOne of the feedback comments we got most often since the trailer release and Steam page launch was that the game lacked a certain ... "oomph", if you will. We agree that it looks great sometimes, but there was still work to be done to replace the placeholder animations with something that has a bit more "POW" to it.

This week we worked on adding action and movement animations to make sure that the game feels more "alive".
In addition to hit animations, bleed animations, attack and movement animations, we also added target reticules when dragging and dropping cards, with different icons for different action types such as moving or attacking.

We also added a snazzy little animation when killing a card.

Moving forwardsWe're still working hard on getting the game closer to early access release, and there's lots of stuff to show, still. Until next time!

If you want to have a chat with us, you can join our Discord server or just let us know in the forums here.


We'll keep you updated with upcoming devlogs as we keep working on getting the game ready for Early Access.