Hello everyone,
it's time for a massive news about Revenge: Rhobar's myth and the upcoming Steam release.


Without much to say, I'll start with the important part:

I merged Chapter 3 & 4 to a bigger final Chapter 3. I've done that to remove some stretched content from Chapter 4 and provide a better entertainment. The removed content is not lost, I'll add them later in a free content patch to the Freeroam mode.
By this step, I hope to improve the gaming experience and provide a awesome game. Therefore I'll rework some parts of Chapter 1 to eliminate some of the stretched contend. So I'm currently working on the last Chapter, and it's already in a good state. All maps are playable but without any scripts and details. This will change in the next weeks.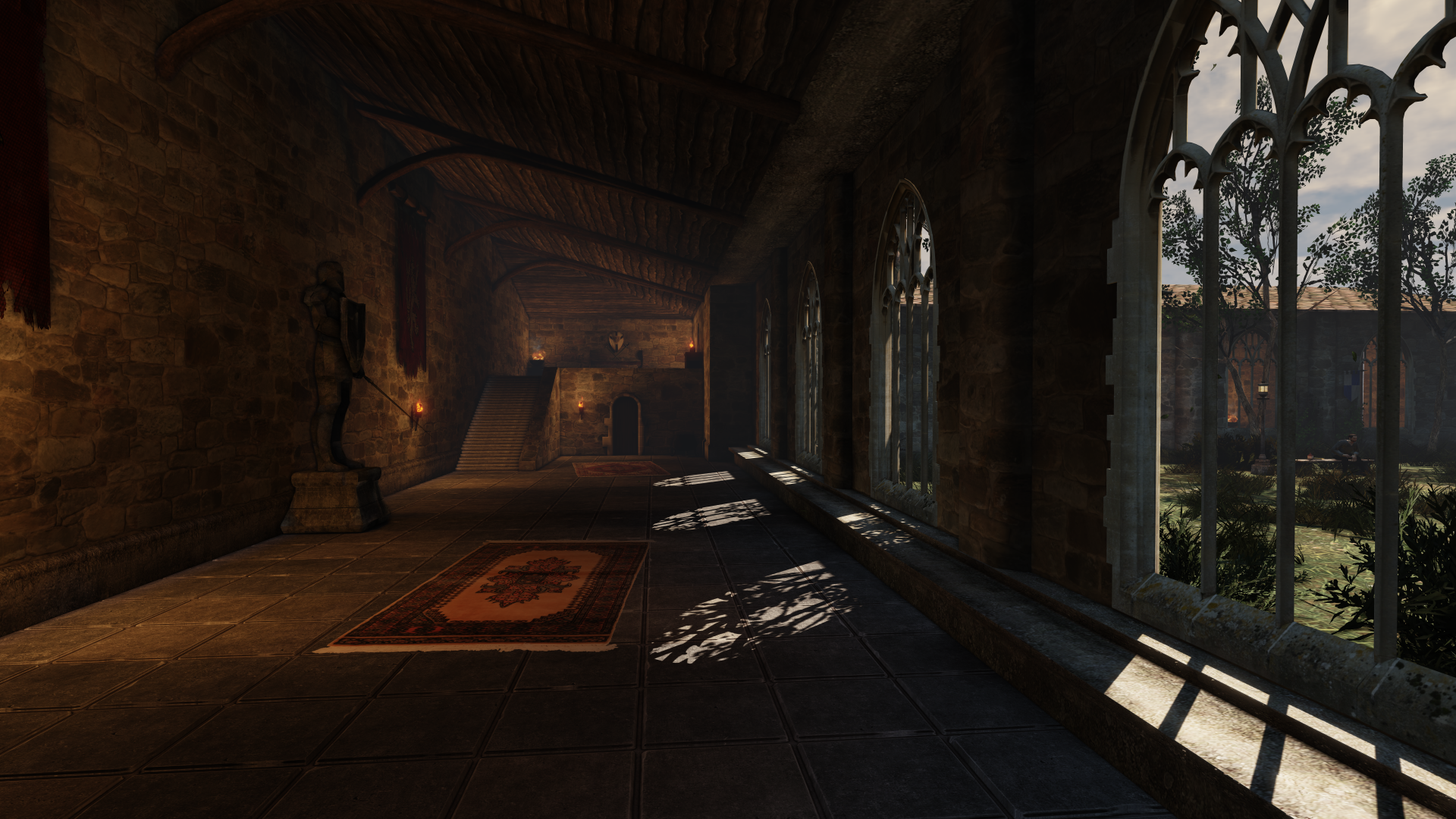 Steam release:
Besides the work on the final Story Chapter I'm working on the Steam release. I'll support the following Steamworks features:
- Archivements
- Trading Cards
I also plan to support Cloud Savegames and Online Leaderboards, but I haven't testet it right now, so I can't say if it's working like I want and if it will be part of the Steam release.
Revenge: Rhobar's myth will be released as an Early Access (EA) game on Steam. But it's not one of those EA games with tons of "Coming soon" and a lot content missing. The Early Access version icludes the intire Story & Freeroam mode, all features are included and the purpose of the EA is to eliminate Bugs and improve the playability.
Therefore the Early Access pahse will be very short with 1 - 2 month.
The Early Access version will cost: 9,99$ (7,49€)
The final Version will cost: 13,99$ (9,99€)
The planed EA release on Steam will be:
APRIL 2015
(if the quality isn't good enough the release will be delayed. Please mention I'm a singe student working on this huge Project, I'm not able to say a real dat until 1 or 2 weeks before the aktual release)