Hi guys!
The time is near when swords will clash and heads will fly.
Thy Sword is being released on Steam on November 14, 2017. This means three years of hard work will finally gets completed. The first phase is releasing, however, and getting the game noticed and available for all the fans is the next one.
A big Thank You to all supporters and the community who kept us motivated and passionate.
When we look at the old demo versions from ages past there's a cringe element. As in all long projects. But the game in it's current form is really fun to look at. We were surprised by the age span of players enjoying it. This is partly due to it's retro but (hopefully) timeless style. In retrospect we actually avoided almost every game trend and really made the game we always wanted.
Playing a level in Thy Sword. It will get a lot more challenging then this level though...!
Monsters will die in legions! By arrow or by sword. We've added loot and items in shops, so shop away. The bosses were some serious work, especially the last one (epic!). The scope of the game kept increasing as it usually does...but that what makes it exciting for us and hopefully for you.
For a more technical list of updates and changelog, visit gamephase.net for more info.
Call this one the flying guillotine!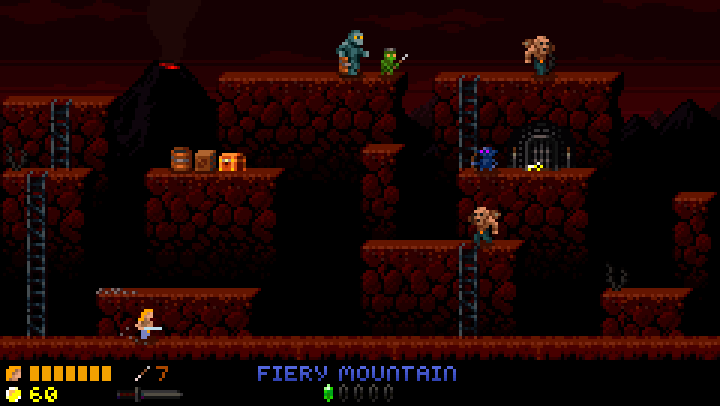 Today's "Darwin Award" goes to the Gnoll marauder. Use the environment to your advantage. Monsters could pull it off, too, so be weary...
Shopping! Spend it or loose it, one way or another.
On the world map you can actually choose which route you want to explore and conquer the lands of Nhaastans.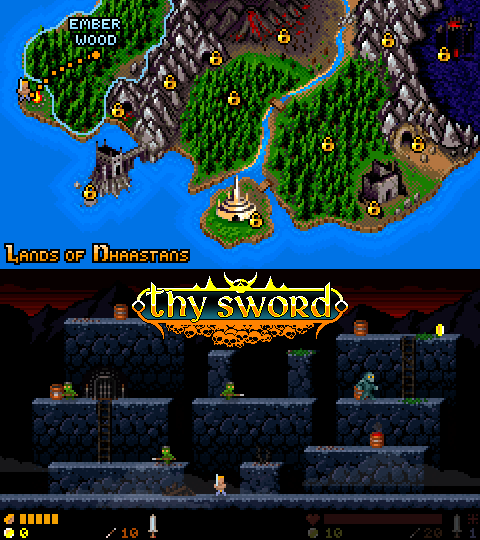 Finishing the game feels so satisfying, and if you are working on your own game - Keep at it & grind away. It really feels like a jackpot: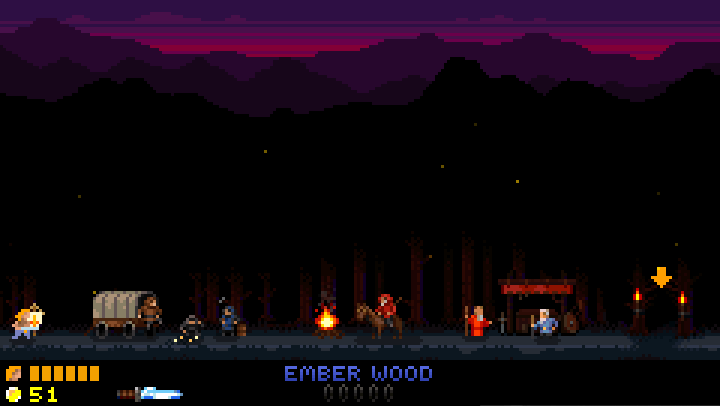 We tried to make a arcade style game that touched every nostalgic note, but includes what today's technology can offer in terms of controls, procedural levels and technical polish.
Turns out, a lot of people are looking for the same thing! (if not, we need to remind them!)
Finding a friendly indie developer community where you can present your ideas is worth millions, whatever currency you emply. This is one of the major things that kept us motivated and hungry, and we're really thankful. A world of Swords & Sorcery awaits!
That's all for now. Give us a shout on the Steam hub if you want, and looking forward to hearing about all of your playing adventures
//GamePhase