I'm so happy to be able to say that SÆLIG is now on Steam and nearly ready for a Early Access release. I'm looking forward to working with the players to make the best game I can. There is still a long way to go until SÆLIG is complete, but with your help, we can get there.
I plan on releasing it in late June, or early July and I've settled on the price of $15us, and will apply a 10% launch discount.
New Buildings
There is still a long way to go in regards to all the building types I want in the game, but I'm making progress.
Fishing Docks - Though the fishing dock was one of the very first buildings I added, I have recently rebuilt it completely and am working on lots of great upgrades for it.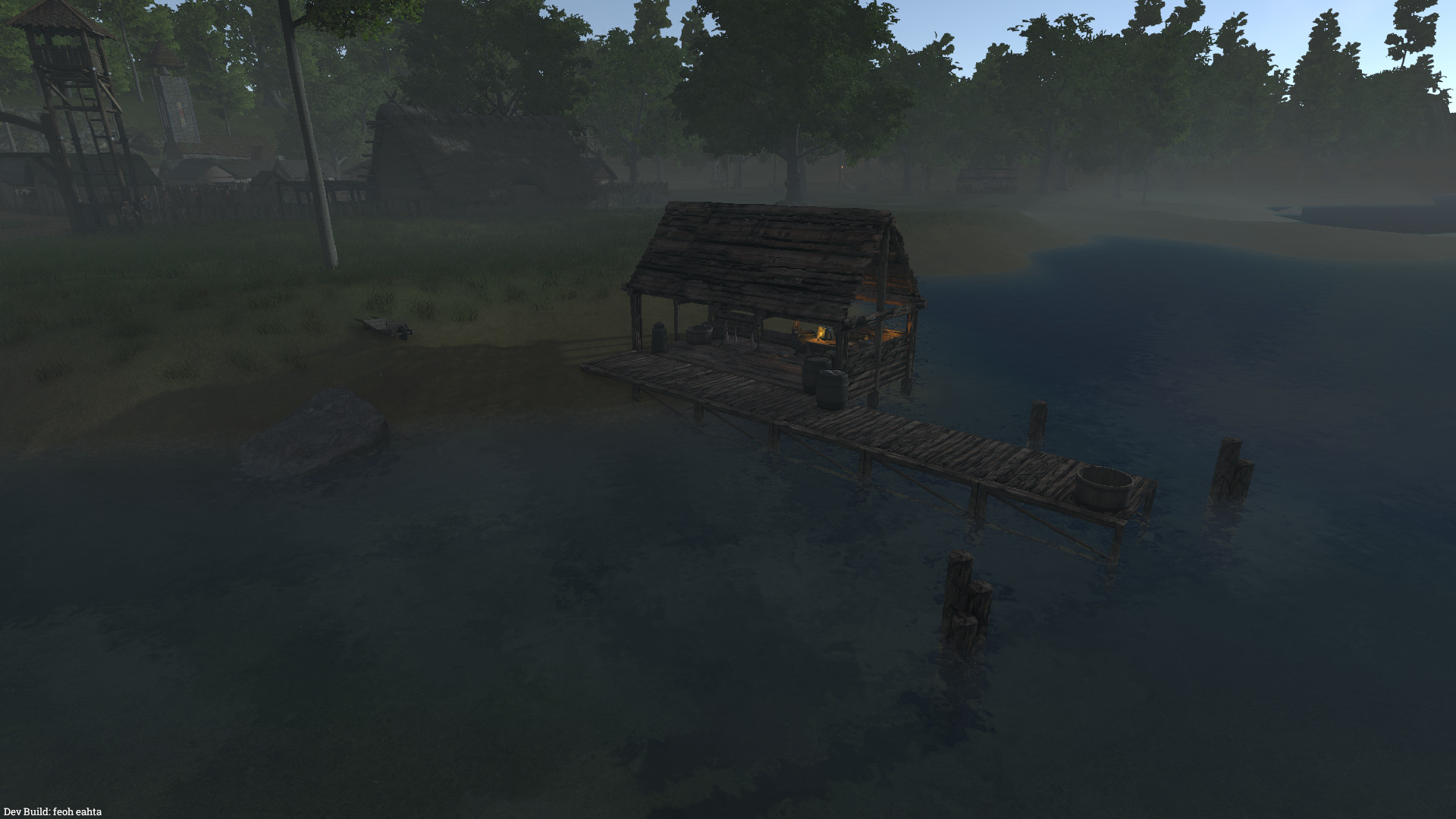 Butcher - A very important building, the workers at the butcher can turn animal carcasses from the farm into meat. Their is also an upgrade available that will allow them to produce leather from hides.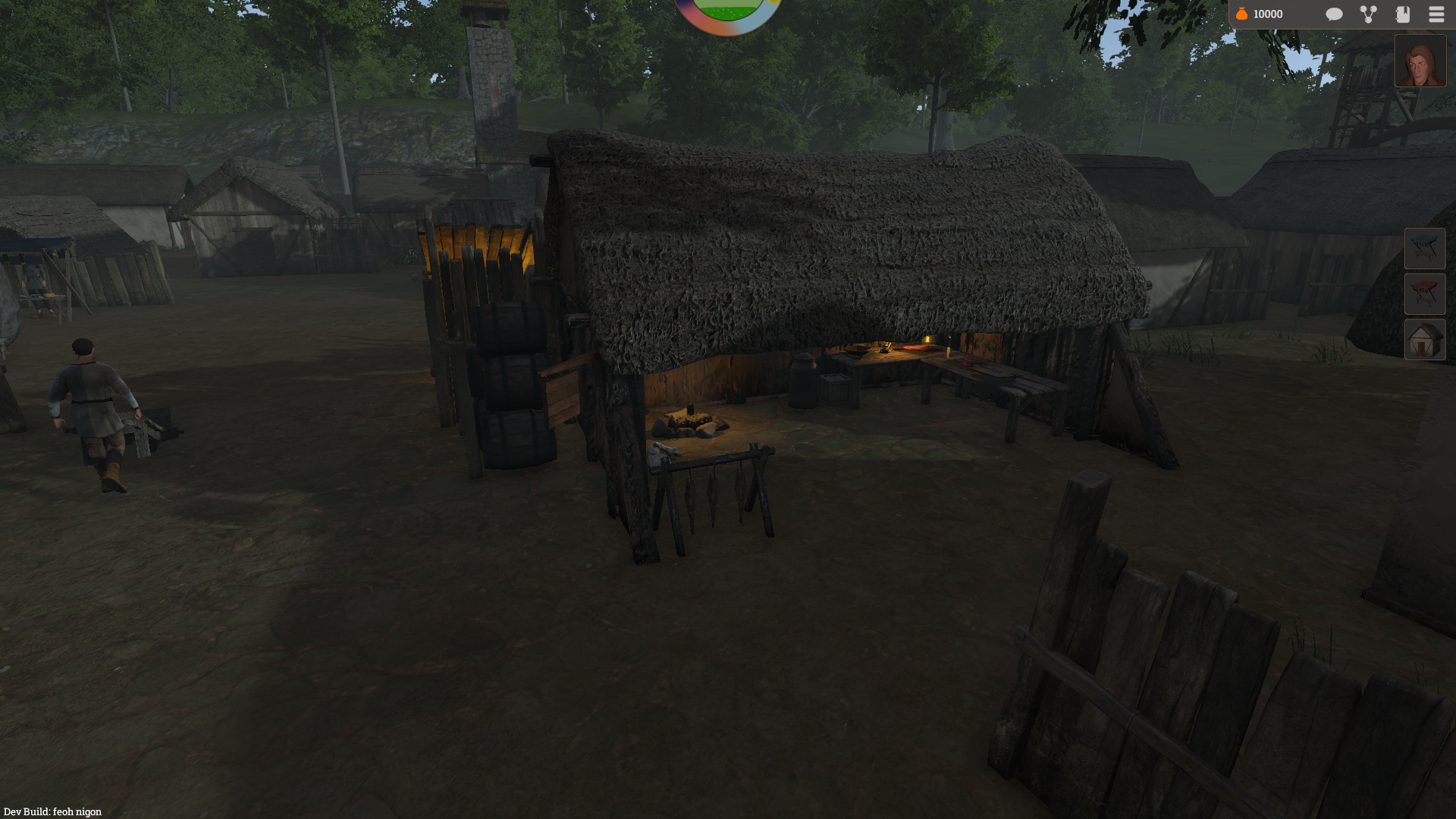 Cellar Upgrades - Standard houses now have cellar upgrades that allow you to utilise the area under your house for storage or for something a bit more sinister. With the storage upgrade your house inventory will be upgraded to the maximum, giving you lots of room for all your goodies. The second upgrade is used to turn your cellar into a Thieves Den, from which you can hire thieves and send them to pickpocket and waylay. There are more cellar upgrades planned.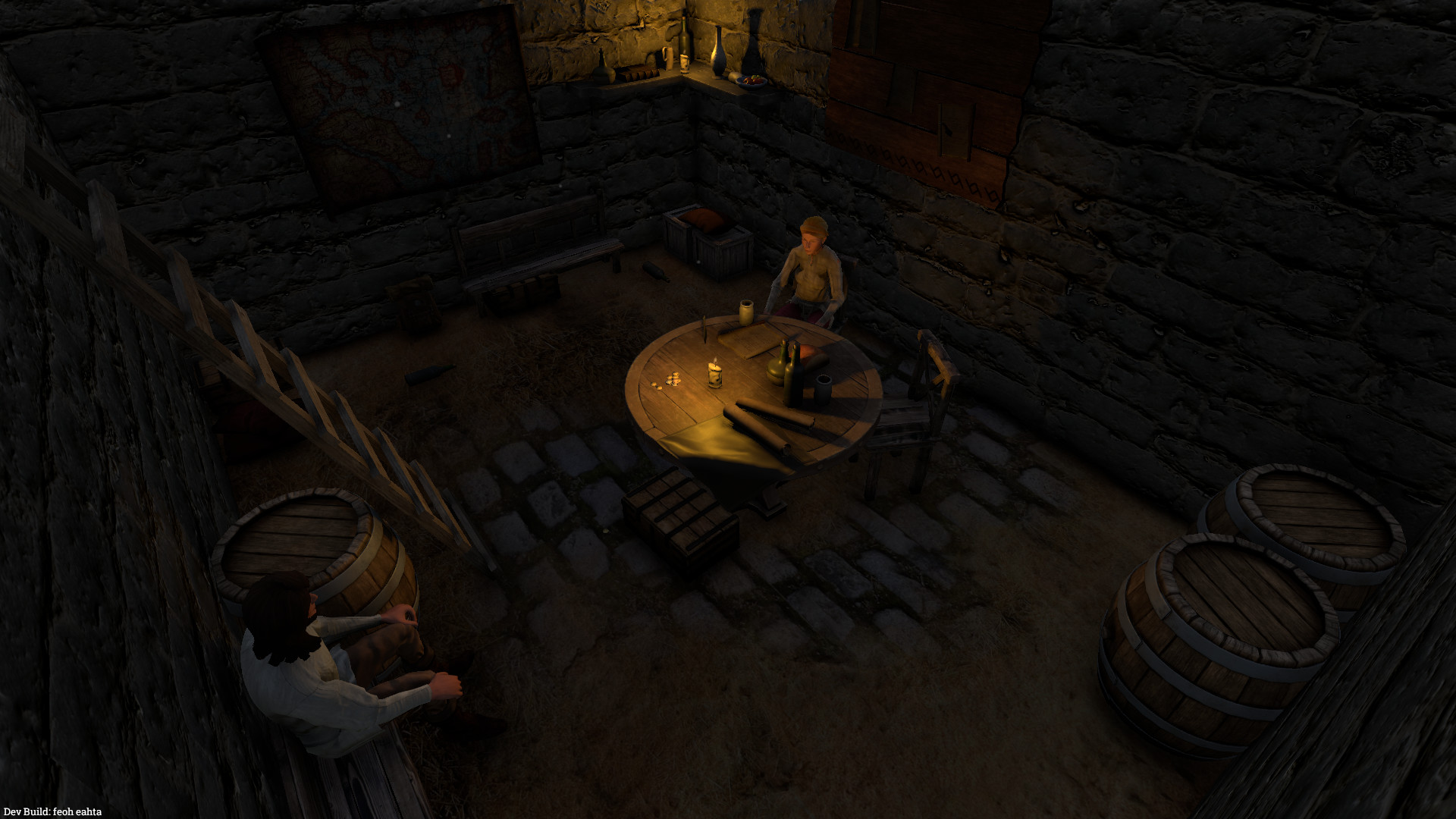 More
Events - Random events can now occur during production. I don't want to spoil any, so lets just say there are some good ones, some bad ones, and some deadly ones. I also plan to open this up so people can write their own events to add to the game.
Interface - The game now has two main interfaces - Management, and Character. Left clicking on things will open up the management overview and allow you to do management tasks like upgrades, and production. Right clicking on something will allow your character to interact with it, so if you right click on a person you will be able to send your character to interact with that person.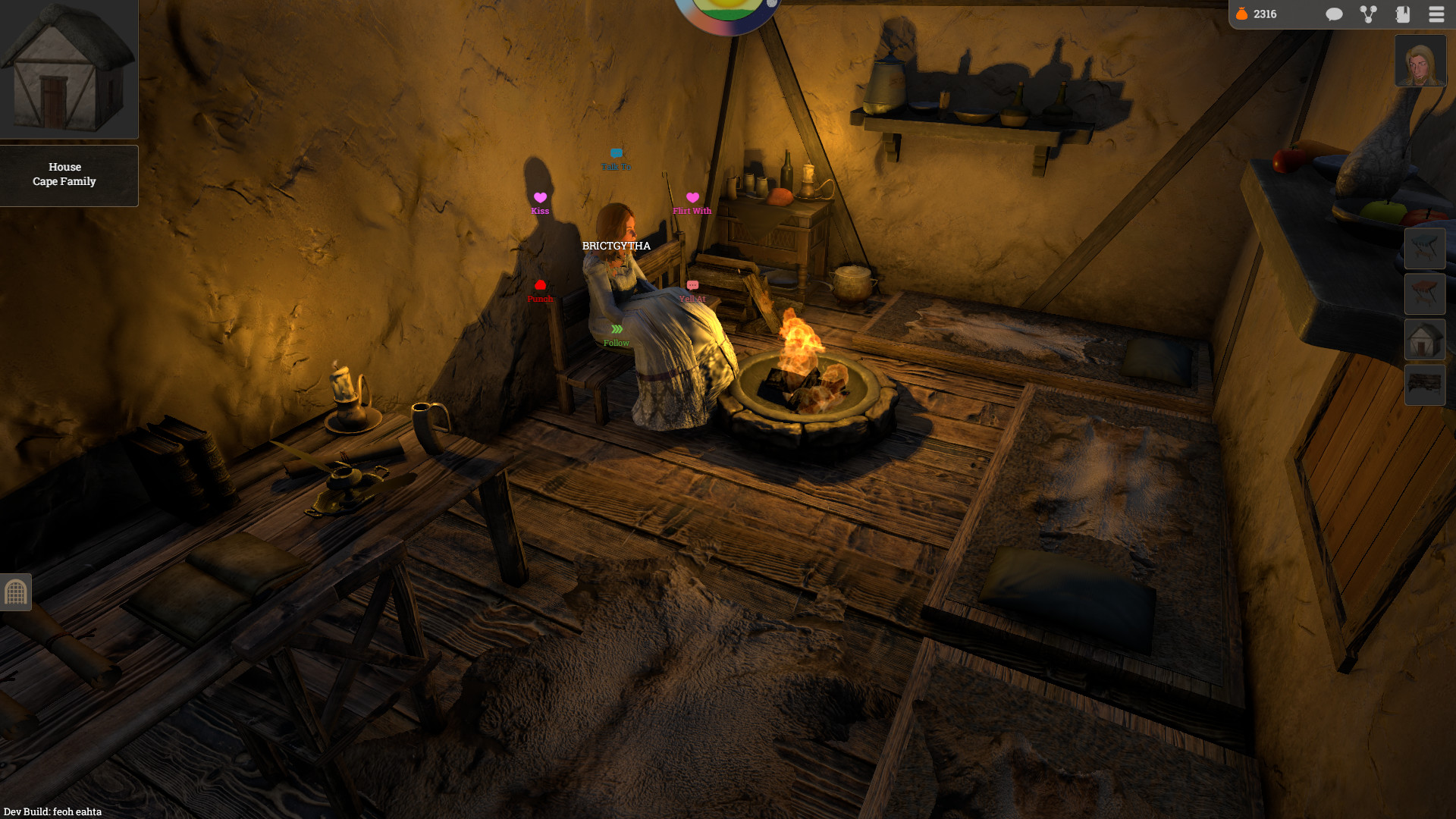 Overview Map - I have now also added in an overview map which when activated will zoom out to show helpful icons over buildings. From this view you can see what things can be produced where, and what buildings are for sale. Technically you could play most of the game from this view if you wanted.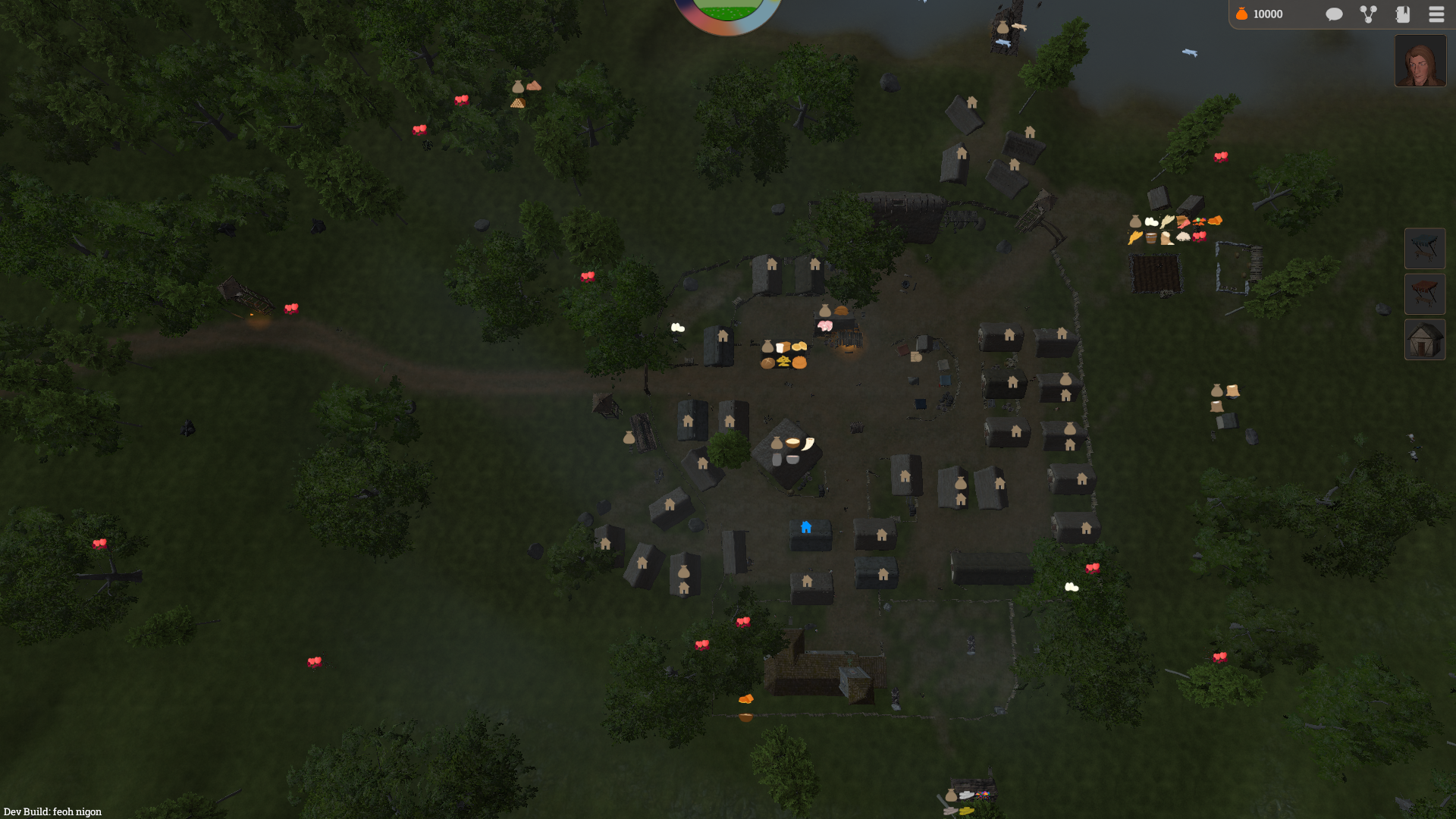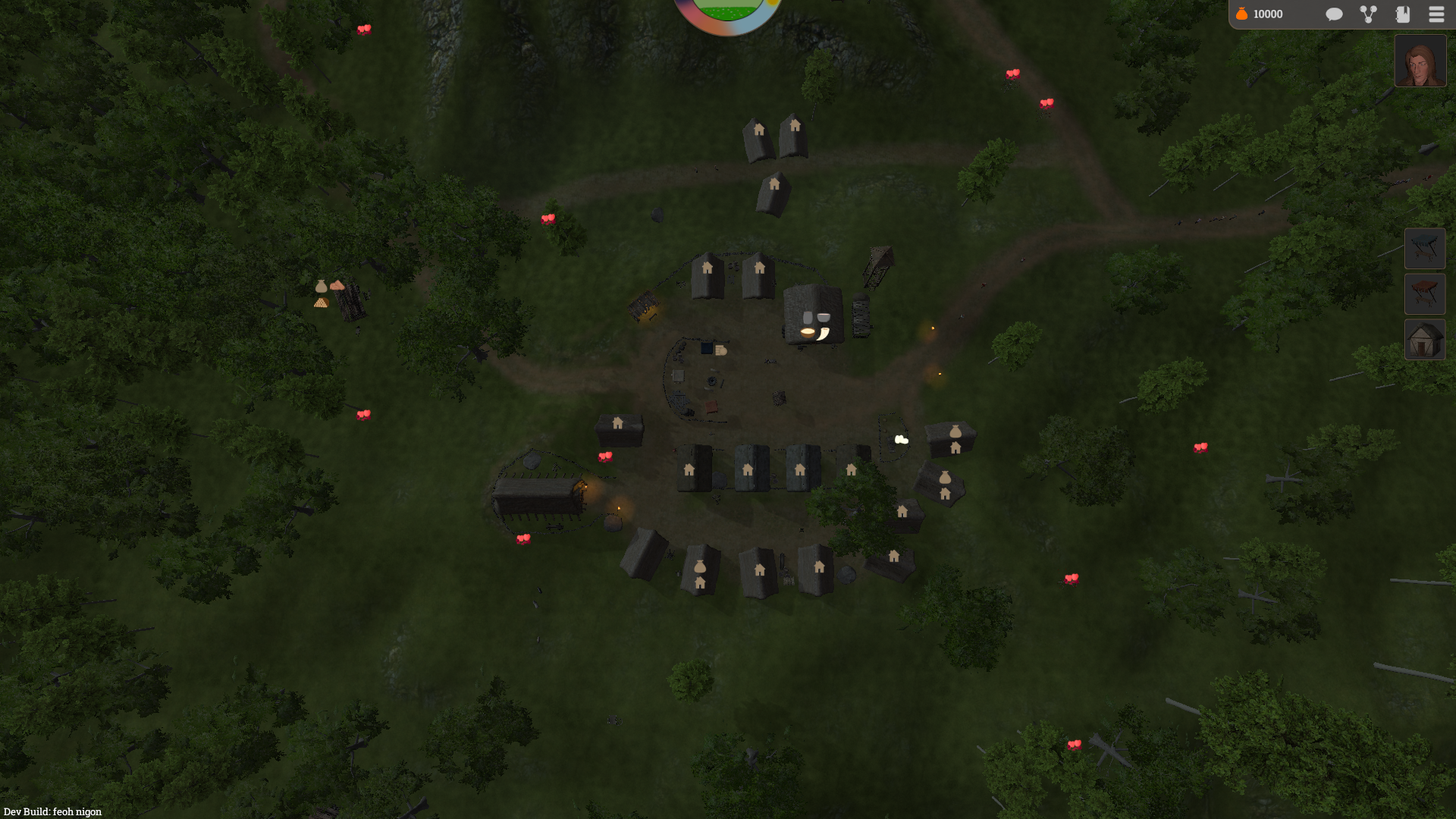 First Person - You can now zoom right in and control your player character in first person with standard WASD and mouse controls. Currently this is for simply exploring the map, but eventually I could open this up further and allow you to interact with this in this view.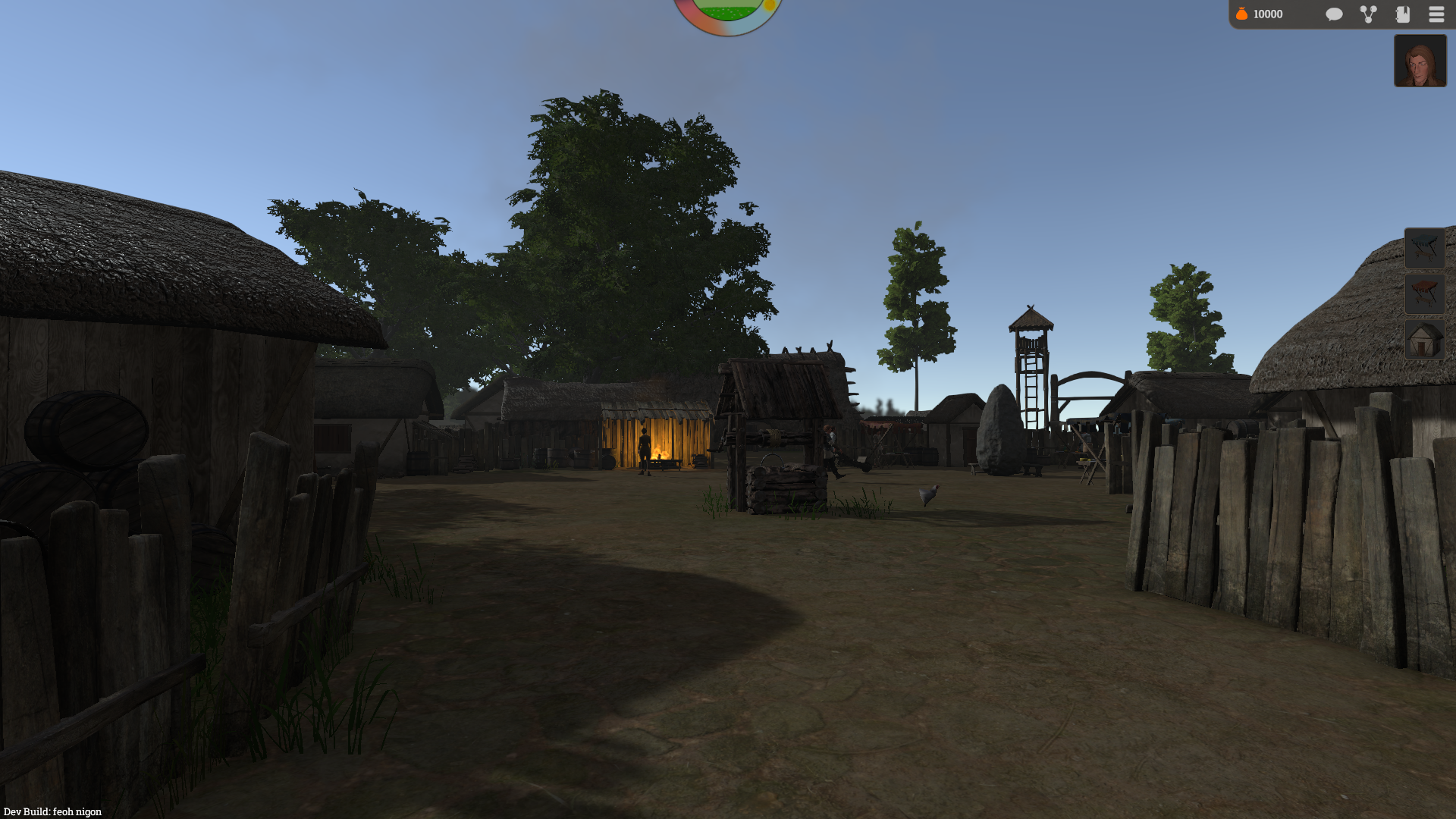 This has been such a great learning experience for me and I'm so glad there are others out there who are looking forward to it. I very much hope that you guys have as much fun playing it as I have had crafting it.