Hey, everyone.
If you enjoy Steam Marines please do head over to Steam Greenlight and vote for it!
It's been about a month and a shiny new update is here! Promotions/talents have been overhauled. Each class now has a choice between an active and a passive talent at each rank. Some new stuff and some old - Scouts still get Scoped and Grenadiers can destroy landmines, kill with aoe, or prevent friendly fire.
But the first thing you'll probably notice is this little ring: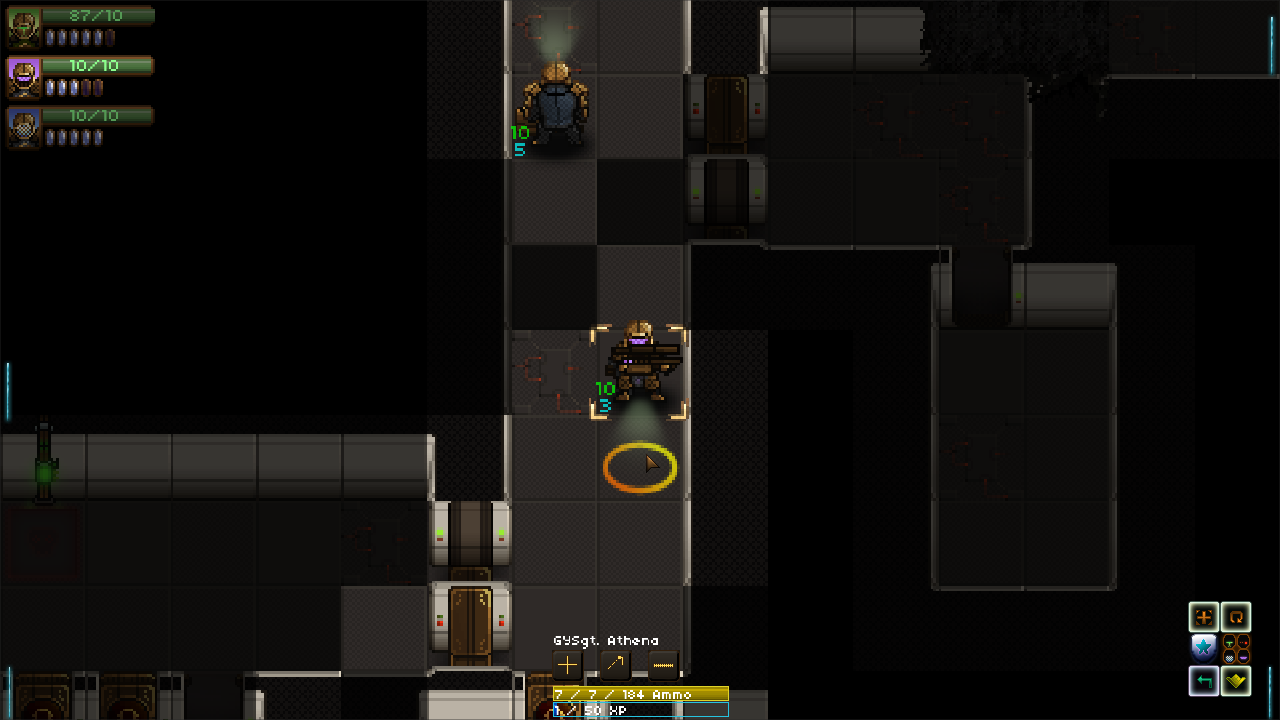 It's to better help players navigate with the mouse cursor, and to inform new players that you can actually do so! Eventually the animation will be context sensitive, giving you a visual indicator of what you can do on that tile, like select a marine by clicking directly on him/her or smash down a wall, or using a dispenser or terminal.
The ring should also slide under or over objects depending on what is on the tile: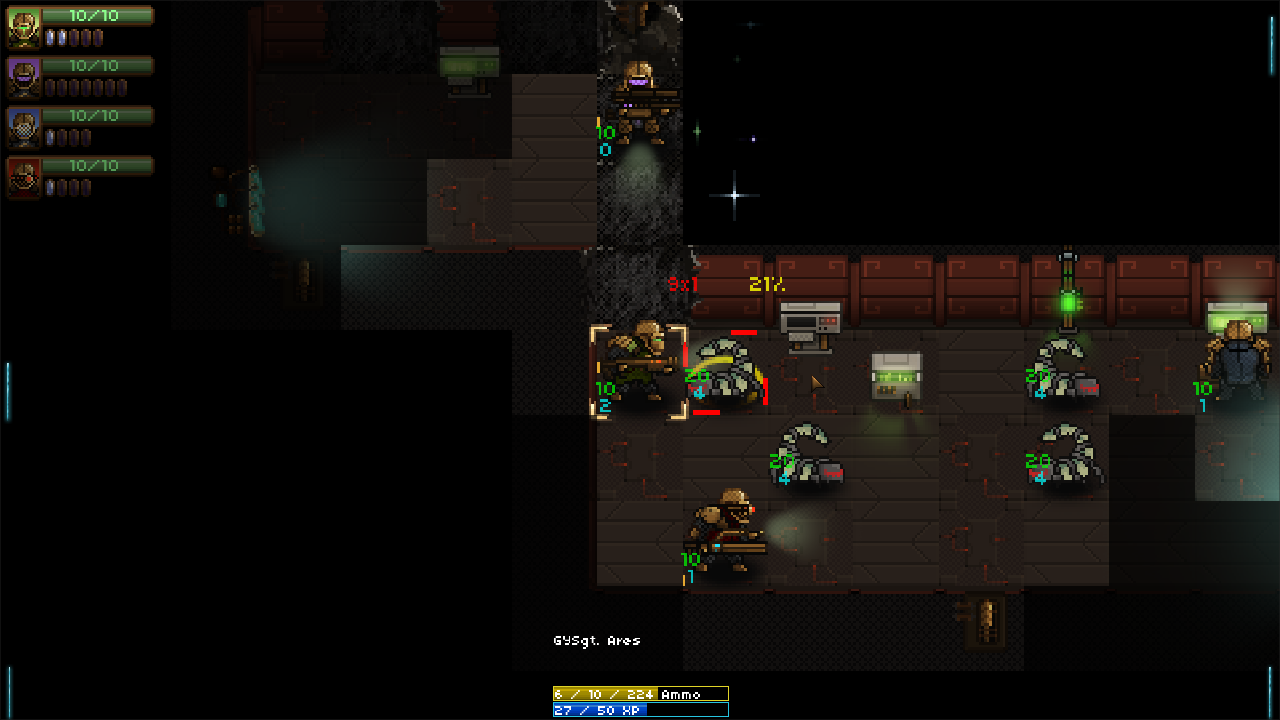 The windows/popups in Steam Marines also got a facelift (Options Menu is a work in progress) to make them all consistent. Also, transparency looks nice: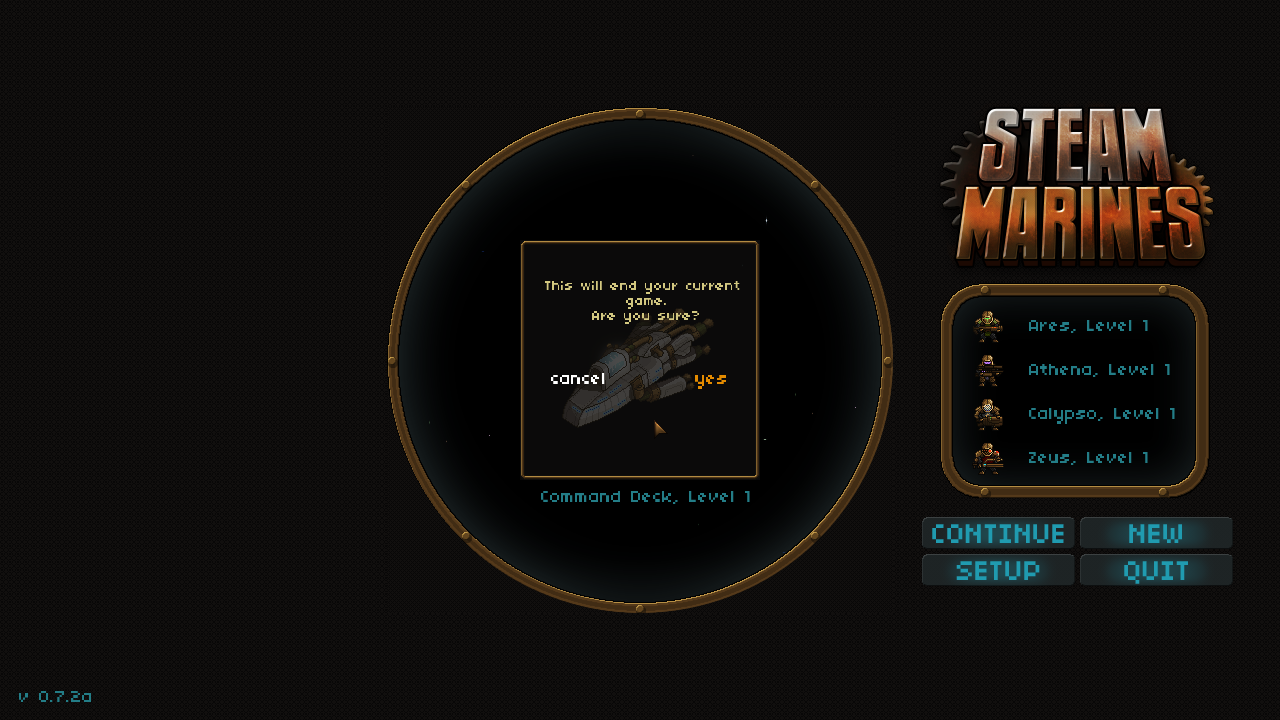 Lots of other goodies in this build, from sound effects, ammunition in magazines instead of being loose rounds, and variable class sight radius - use your flashlight/laser sight wisely! Steam Marines also now has gamepad (and technically joystick support. Yell at me with your OS/hardware of choice if something is funny :)
Last but not least, I'd like to showcase two YouTube videos made of Steam Marines, one by Juicy Hippo Time:
And the other a bit old and in Polish by StrumienieZRuczaju: Youtube.com
As usual you can download the game at the official website or on the forums. Thanks much to both of them and thanks to you for reading and happy robot hunting!