Steam GreenLit and World Map
First of all, it is a bit of late news, but Subterrain has been Greenlit by the community of Steam users around the end of last year. It only took us 6 days to be Greenlit and to be honest, we didn't expect it to be so soon. So big THANK YOU to everyone who has been supporting us!
While we are very excited about it, it also means a lots of pressure for us to produce the game as best as it can be. And that is good thing.
Today, we also like to share a brief over view of our final world map and how the travel system will work.
As you can see from the video, the world has been almost divided into 4 different sectors with each of them focusing on different aspect of the city.
Commercial and Shopping area
Research and Science area
Biospheres and farm area
Industry and Mining area
Subterrain is a open world survival game with multiple ending scenarios. Player must survive in zombie infected underground Mars city while trying to archive any one of the ending goals. ( Or you could just try to survive as long as you can , which is fine too ) The enemies will constantly evolve over the time so the difficulty of surviving will increase as well. ( More about this in later post )
Each sectors will have its own game play elements which can be linked to the final ending goals.
Currently there are :
12 Large terminal stations
19 Special locations
50 Medium hubs
100 Small subs
Large terminal stations and special locations such as space center can be traveled by express version of the tube. Terminal stations has other platform which has normal tube that links other smaller hubs stations. The hub stations carries other small sub facilities mainly exist to support populations. So in order to get from sub to a special location, player must first get to the hub station, take tube to terminal station and transit to tube express.
Express Tube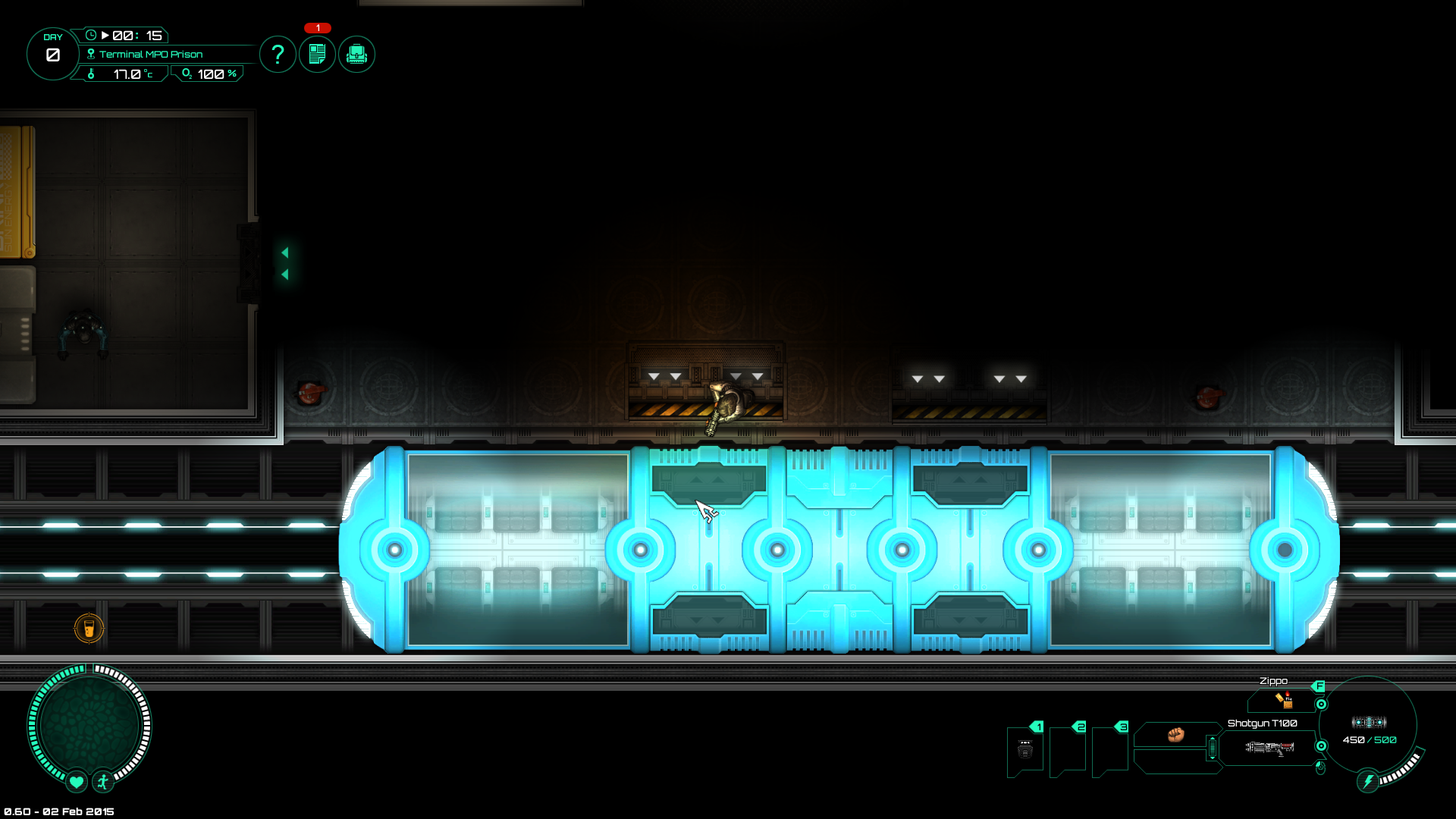 While player is travelling inside tube, we have simulated time passing experience. We didn't just want to skip to the next station and let the time jump to the future, because there is small chance that the player may die due to starvation and other conditions. If we didn't allow the player to have control over at least to take care of the character, it would be unfair. Simulated experience also allows the player to pass the time faster so in most cases, it will be just matter of few seconds wait. It's a player's choice.
Traveling over the tube system will pass the time, so the enemies will evolve during that time as well, and player's need will increase too. So if the player makes frequent long distance travel, the world will become tough really quick.
Ok that is it for now. We are working on version 0.7 which will have all our levels in. They will not be complete and unfinished, but we are hoping to fill them int with at least basics. Our plan is to get this done before the end of Feb.
On our next post, we would like to share a bit more about our evolution system.