Hi Indie DBers!
We're Clever Endeavour Games, a game development studio from Montreal, and we're working on our project Ultimate Chicken Horse. Wanted to update the community on our progress and try to get feedback about the game so we can make it even more awesome.
First, the BIG news! We're on Steam Greenlight! We should actually still be on the front page for another few days, and the process is going really well.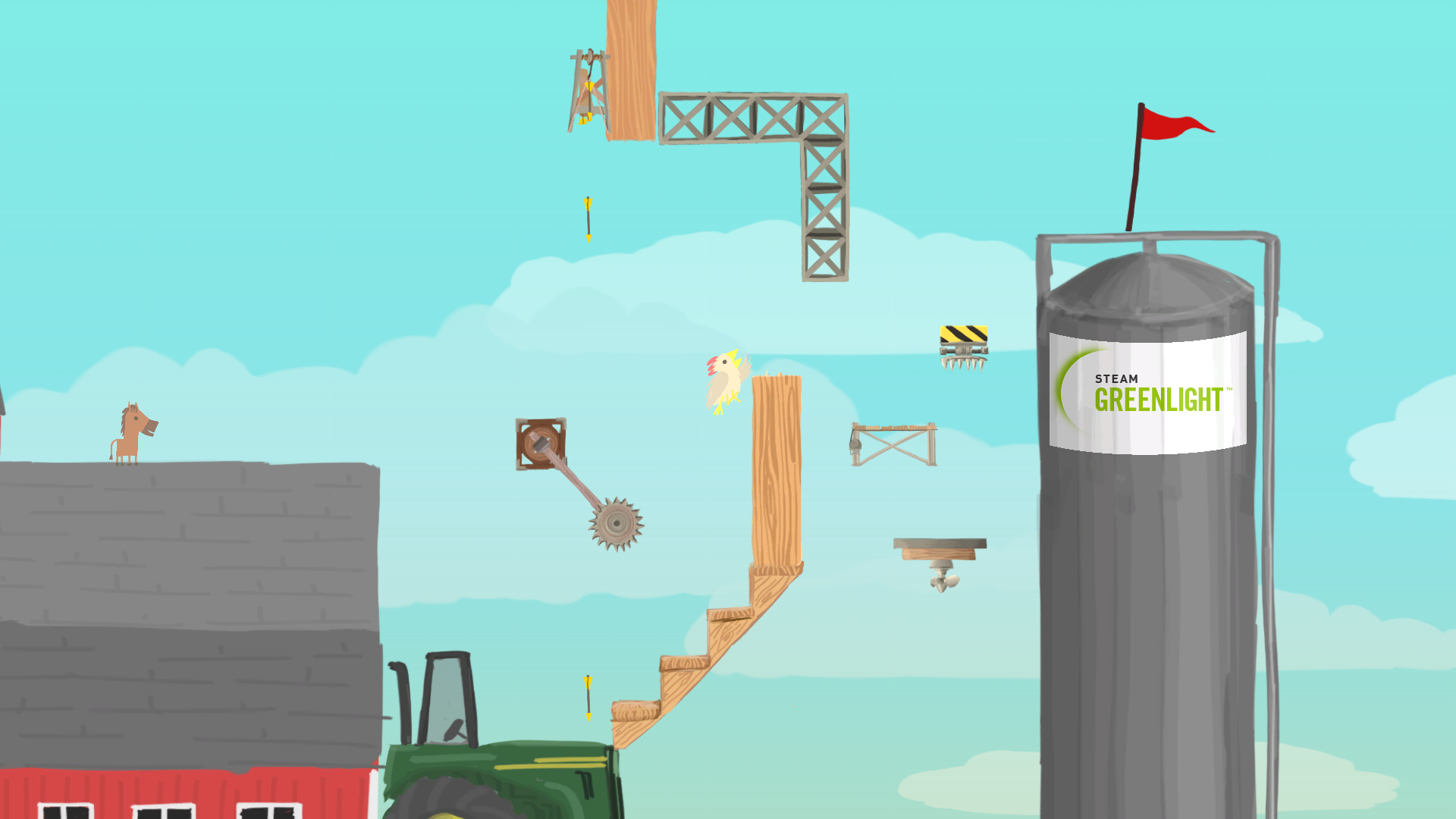 We're quite excited about it, and with your support I'm hoping we can get some good feedback and confidence that our eventual Kickstarter will go well.
You can check out the Greenlight page here!
The next big news item is that we're up on the Square Enix Collective as well. The Collective is a feedback campaign where you post your game and what looks like a Kickstarter / IndieGoGo page, and people vote for whether or not they would support the project if there was a crowdfunding campaign. We'd love to get some feedback about the page content, because it acts almost as a draft for our future crowdfunding page.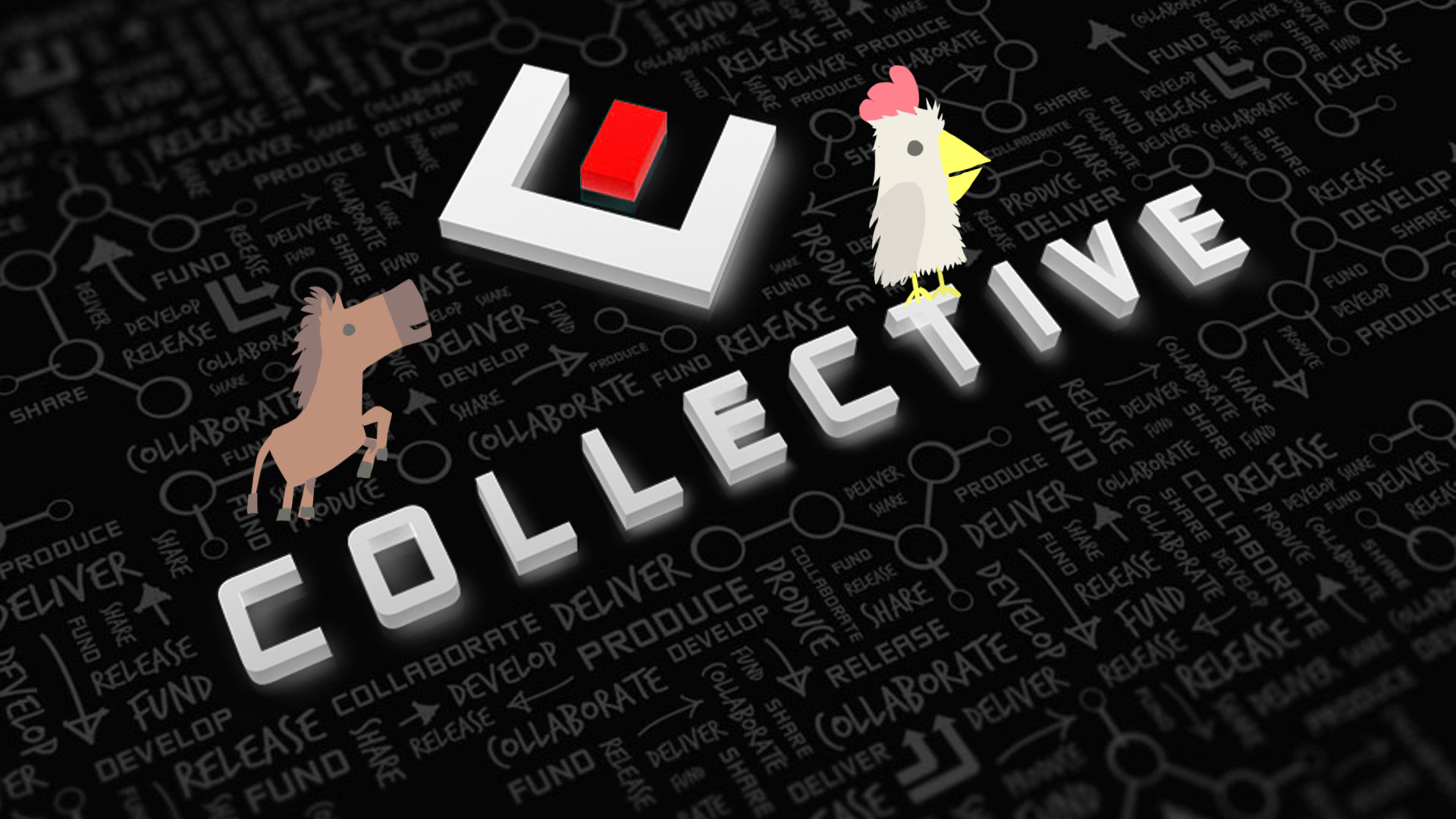 Check out the Collective page here!
A brief history of Ultimate Chicken Horse, for those of you that are curious. UCH started as a gamejam game, and evolved into the wondrous production you see today. We were meant to do the indie speed run, but it turns out it wasn't happening last year (September 2014). We figured we might as well make a game anyway, and we had a playable version by the end of the weekend. After some more game design and testing, we came up with what we have today.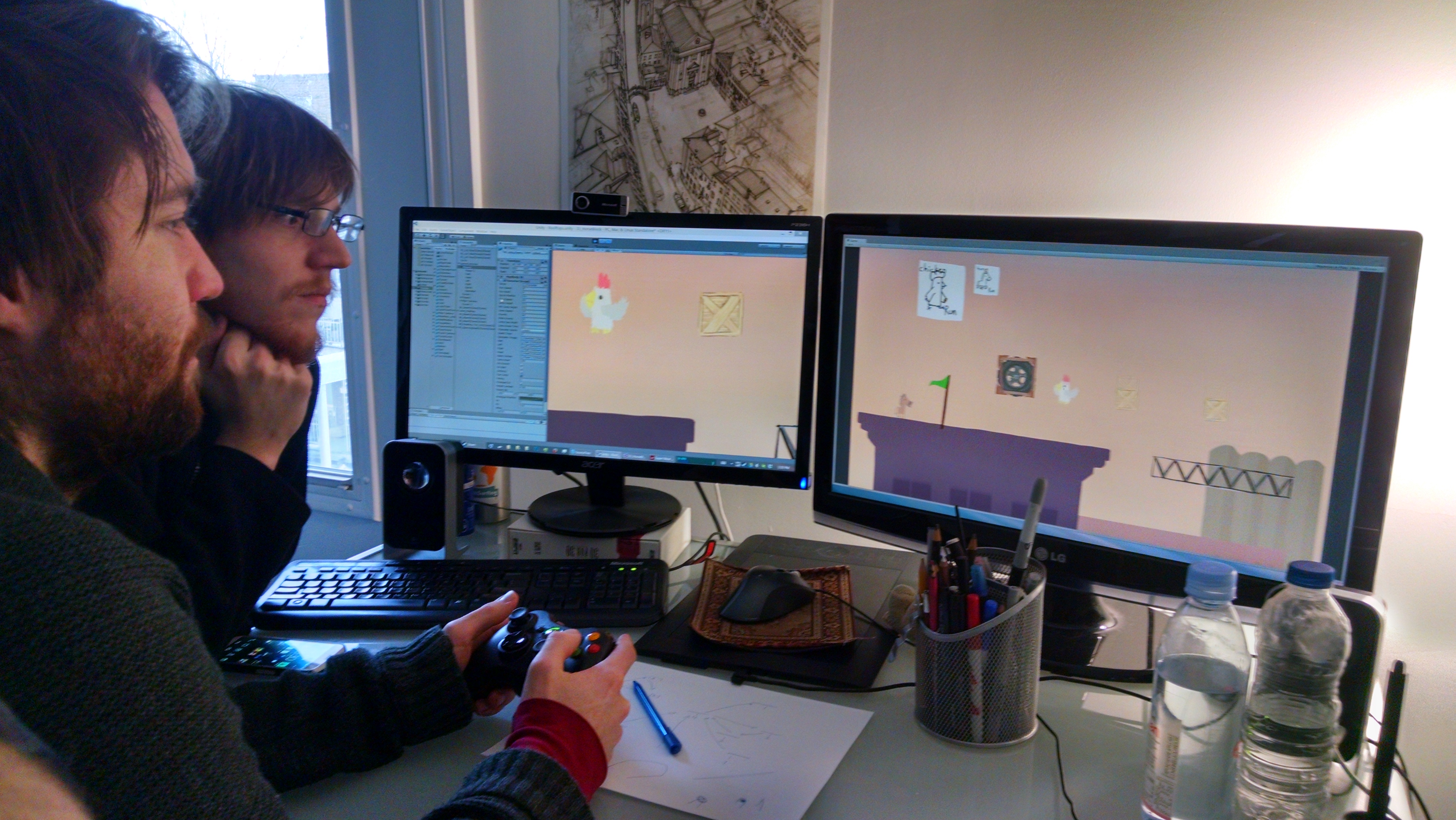 2/3 of Clever Endeavour working hard on the game
What comes next? Next biggest news, which isn't necessarily huge yet, is that we'll be presenting at the IGDA (International Game Developers Association) demo night here in Montreal tomorrow night! The demo night is anticipated to have 700+ people there, including press and publishers, so that's going to be a very important presentation. After the demo night, we discuss our plans for the game, estimated release time, and finish the scoping for the final version. Of course there's a lot to be done between scoping and releasing, but scoping is the first big step.
If you've made it this far, you're probably interested! If that's the case, please subscribe to our newsletter and we'll only send you the biggest updates, and you'll know when the Kickstarter starts :)