We're very excited about the new steam controller that was just announced over at Store.steampowered.com
Here's a quick concept of how the controller could look with an Asteria minimap placed on the new controller screen!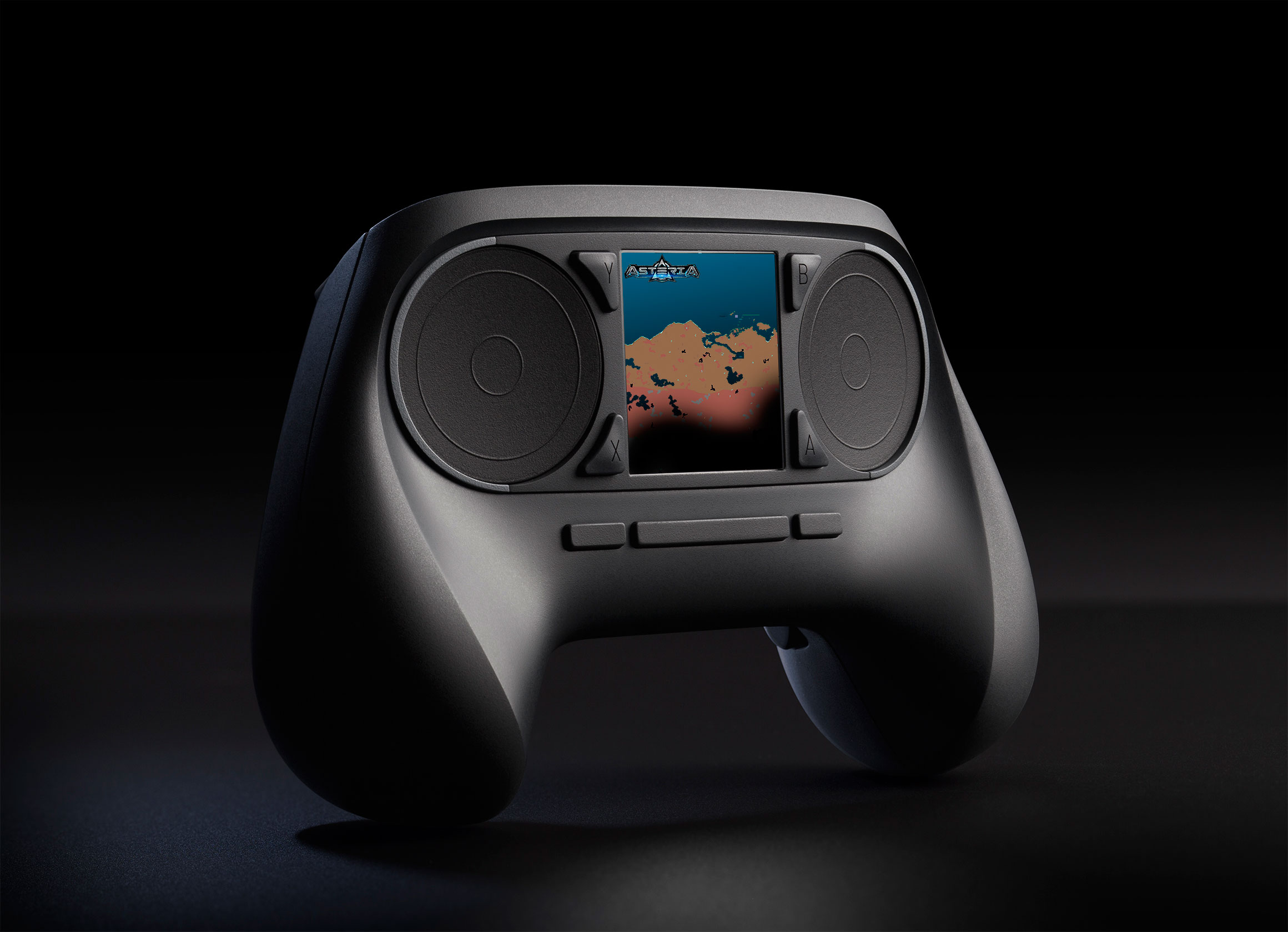 We absolutely are wanting to fully support Linux and SteamOS as well as controller support that will work on all the major consoles.
If you've not voted for our greenlight project yet please head over to Steamcommunity.com and give us a yes vote!