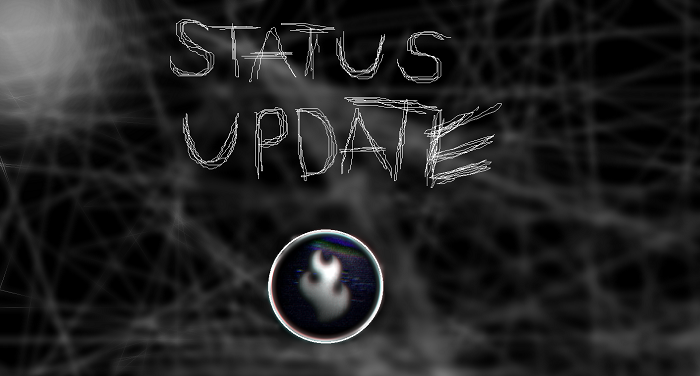 (NOTE: the previous article named "Status update" is actually an edited article of an old article, just so that it appears fresh and new, we're re-posting it)
Good day, Slender fans, Damien (Taco) here.
I thought I'd provide a quick status update on recent happenings, as I've seen this area hasn't been updated in a while.
A bit of bad news: (What, again?!) Unfortunately the hard drive containing Slender: Anxiety is dead. The head of the hard drive is broken and the plate is scratched 100% which may be caused by physical violence even though Hades didn't play football with the hard drive. Which is somewhat strange. So all of the files in that hard drive are completely gone and to be never seen again unfortunately. That including Slender: Anxiety, [Whoops, this project can't be talked about yet] and other projects. HIGHLY DAMAGED. So there's no chance for it to be fixed.

OR WAS THERE!?
We were able to get the hard drive to _______ and he was able to transfer the files to a USB stick after nearly 12 HOURS. It barely ran, and we are gonna need to do a bit of work to get it back in shape. WE ARE PROGRESSING! DEMO IS LOOKING GREAT, AND WE ARE SO EXCITED TO GET IT OUT!
In other news, It's Finals week, which means that soon, we will be able to increase workflow.Thanks for reading, and have yourself a Merry Christmas, Happy Hanukkah, etc.See ya later! :)
-Damien "Taco" Gordon
Hades Productions