I continue to work on diplomacy, and there are several new buildings and objects for the upcoming alcohol-themed update.
Cider brewery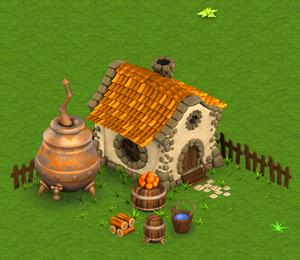 Cider brewery has got a new sprite to match with other alcohol industry buildings.
Flowers, beehives, beekeeper's lodges and mead brewery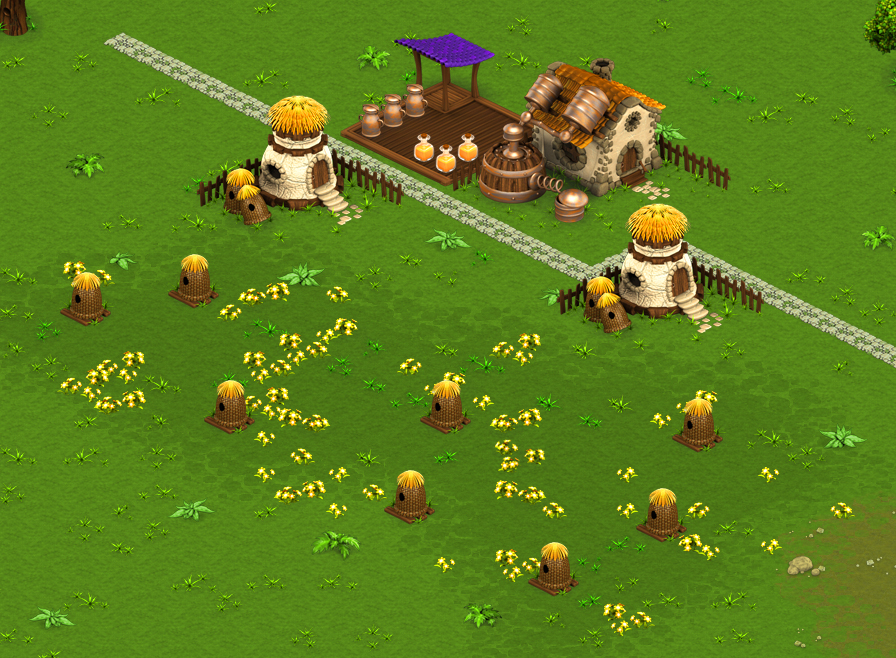 The more flowers are around a beehive, the faster it produces honey. Honey is collected by a beekeeper. Honey can then be delivered to a peddler's tent and used as food, or brought to mead brewery. Mead is a type of alcohol alongside with cider.
Oast house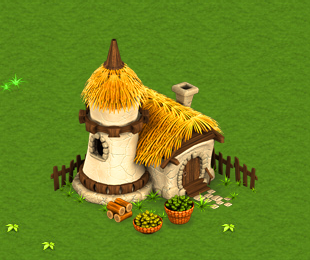 Grower harvests green hops and brings it to an oast house, where hops are dried using logs. Hops are needed for beer production. Here's an oast house IRL: En.wikipedia.org.
As always we would like to get as much feedback as possible, so please comment and send your thoughts to info@hearthlands.com. If you become our watcher on Indie DB or Desura, that also helps a lot! Don't forget to subscribe to one of our social network pages or YouTube channel. If you want to support the development — you can just purchase the game.
And, please, do vote for us on Steam Greenlight!
Thank you,
Sergio