This week we mostly kept working on diplomacy/wars stuff, which is almost finished. Version 0.4.0 will be most likely released next week (if nothing goes wrong).
From left to right: forester, herbalist and pharmacist.

Attack button on a rival's screen opens a window with a list of your squads and their current status (at home, on the go, attacking someone, returning from someone). You can have up to 16 squads.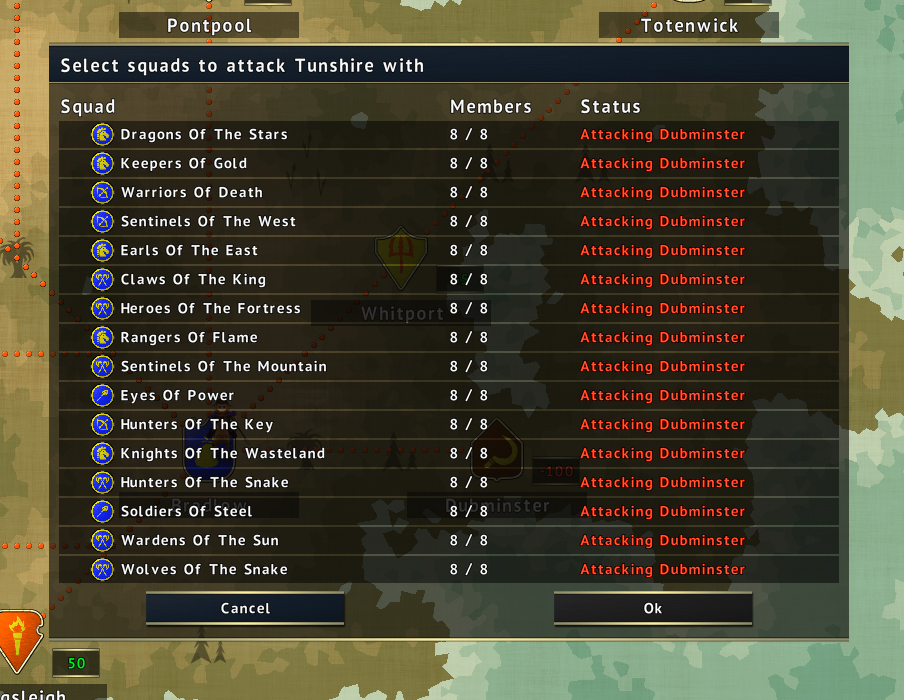 When you attack someone or someone attacks you, all trade routes between you two close and you get -200 opinion penalty until the war ends.
A squad that is abroad has an icon of the rival city it is attacking (or returning from attacking) shown on top of its shield.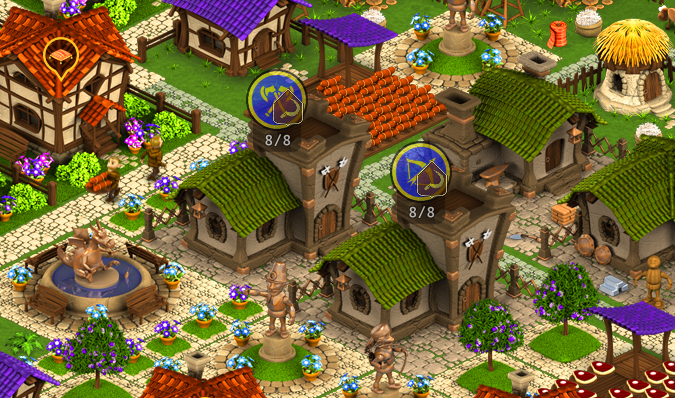 Battle report showing casualties and the amount of XP each warrior has gained. It will also (probably) show the loot.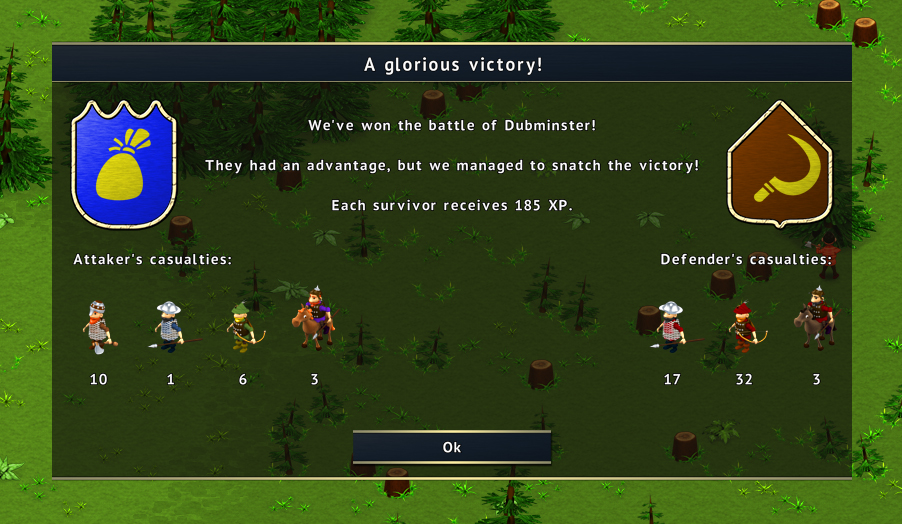 I decided to change opinion system a little bit. Instead of fixed bonuses/penalties for a specific amount of time, each bonus/penalty will gradually decrease over the two years after it's been applied. Trading with someone will increase the opinion, but if their merchant dies (to invasion army or monsters) you get a penalty.
Trade system has also changed. The number of trade routes you can have with someone depends on their relationships with you (so if you piss someone off they will stop trading with you and vice versa). The more they like you, the more types of goods you can trade. Inactive trade routes will eventually close, while the active ones may be extended.
That's a pretty big invasion: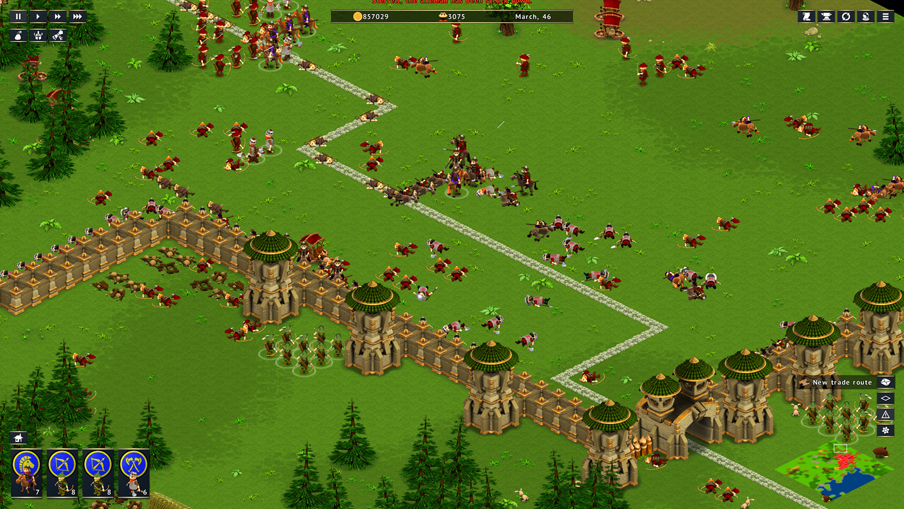 Click to enlarge
Your city now has an overall desirability, which basically is a rate at which immigrants come to the city. Things like deaths, lack of resources, lack of jobs, low housing level, high taxes, high emigration etc. affect the desirability. If an invasion army is in the city desirability halves.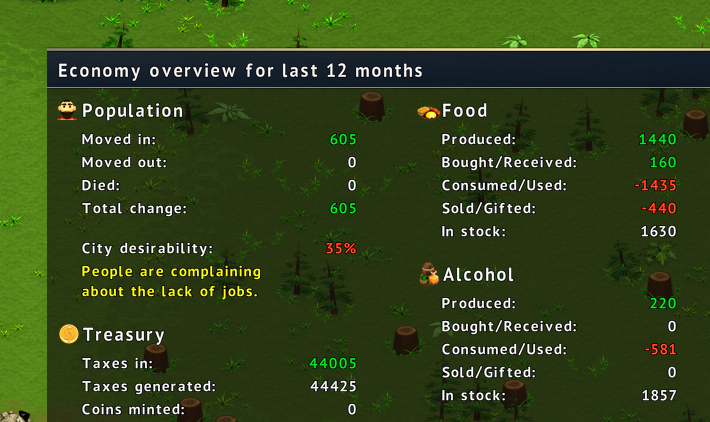 Pine trees now yield 2 logs instead of 1.
Bonus: a crowded city center: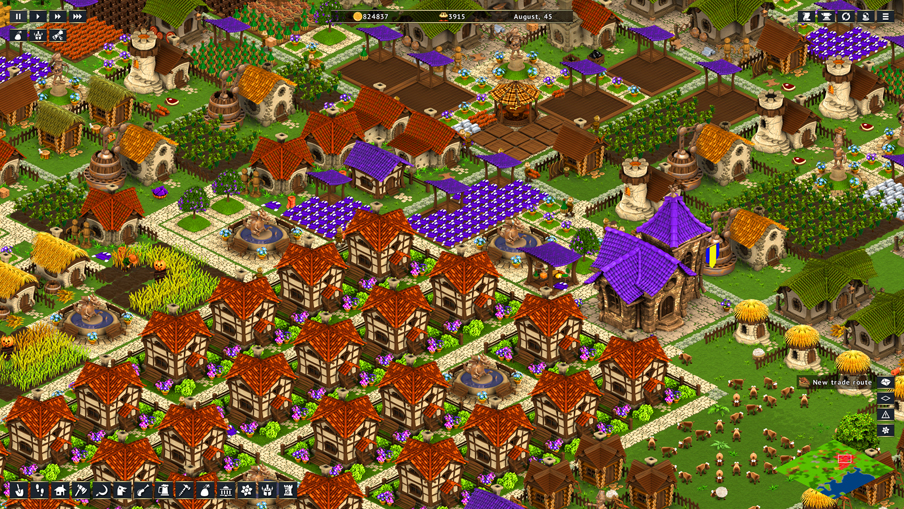 Click to enlarge
As always we would like to get as much feedback as possible, so please comment and send your thoughts to info@hearthlands.com. If you become our watcher on Indie DB or Desura, that also helps a lot! Don't forget to subscribe to one of our social network pages or YouTube channel. If you want to support the development — you can just purchase the game.
Thank you,
Sergio