First of all: Hearthlands 0.4.0 has been released on Steam as Early Access! Check it out here: Store.steampowered.com.
Mac/Linux platforms on Steam as well as Desura/Humble/Groupees updates are coming soon.
Also, I'll make Steam keys available for everyone who bought the game on Desura, Humble, Indie Gala or Groupees as soon as I figure out how to do that.
What's new in 0.4.0 post is also coming soon. Here's what we've been doing this week apart from preparing the game for Steam release:
Forester now plants flowes and mushrooms as well as trees.
Successful attack on a rival now also results in some loot.
A house with plague can't evolve or attract migrants and will gradually loose population until it drops to zero and becomes abandoned. Make sure you build herbalist's shop and an apothecary early to prevent this from happening.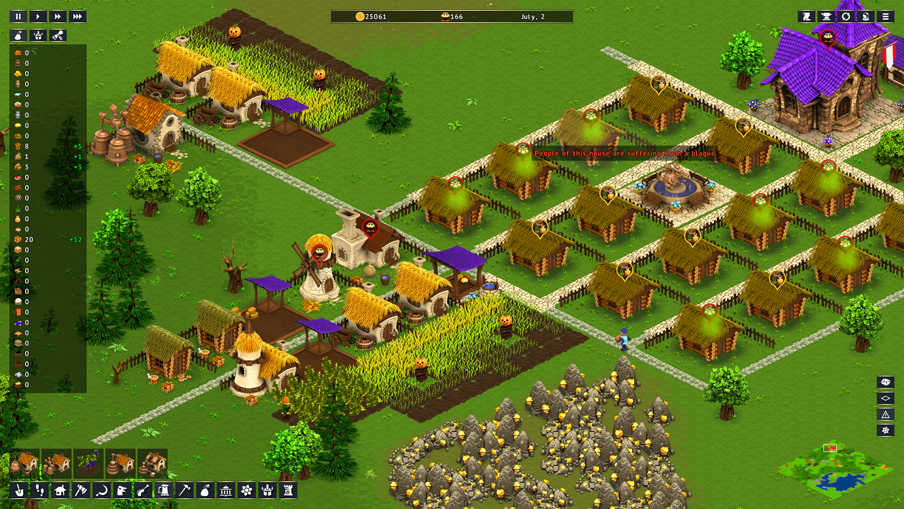 Lots of balancing changes: chickens now drop 1 to 3 eggs, pigs need less turnips and less 3 leather instead of 4, boars yield 1 meat instead of 2. Lots of small changes in production rates, prices, ingredient requirements and trade.
I had to squeeze storage yard/marketplace screens a little bit since we have too many item types now.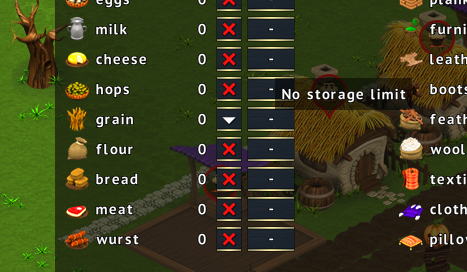 A very old bug allowing you to have pretty much as many hunter lodges per one wild animal spawn point as you want is now fixed. Having 3 lodges per spawn is the most efficient.
As always we would like to get as much feedback as possible, so please comment and send your thoughts to info@hearthlands.com. If you become our watcher on Indie DB or Desura, that also helps a lot! Don't forget to subscribe to one of our social network pages or YouTube channel. If you want to support the development — you can just purchase the game.
Thank you,
Sergio