---
Working with ground vehicles
During the last 2 months we have been working with light vehicles for both factions. Everything has been coded and added to the game. Testers tried the units, reported about all bugs and suggested some interesting ideas too.
Recently, we have also added some new hot stuff: two deadly killers - "Imperial Mobile Artillery" and "HAV/r A9 Floating Fortress".
The mobile artillery was in the earliest versions of our mod, we used the model from Alliance mod, but the quality of the model and its appearance wasn't good to our minds. Therefore Sudno decided to make another model, more realistic and more similar to the Galactic Battlegrounds variant. He did that, but nobody from our team could make the skin for the model. Our mesh just collected dust, until nkorn contacted us with a proposition to make the texture. The result of the cooperated work of these guys you can see here :)
We are very thankful to nkorn, and we hope to cooperate with him in future again to make more high-quality custom content for our mods.
The information about the in-game characteristics of these vehicles you can see in descriptions to their screens on our page.
Infantry Remake
Yes, we have started to work with infantry. We are going to make unique models to every type of ground soldiers planned to be added in upcoming version. We have already showed you a WIP model of an army trooper from Pandemic Studios Battlefront II, but we have faced some problems with animation for this guy. We went further and decided to take DICE infantry (from Battlefront (2015) and to merge it with some elements from older Battlefront(s). So, here you can see the differences and our new results: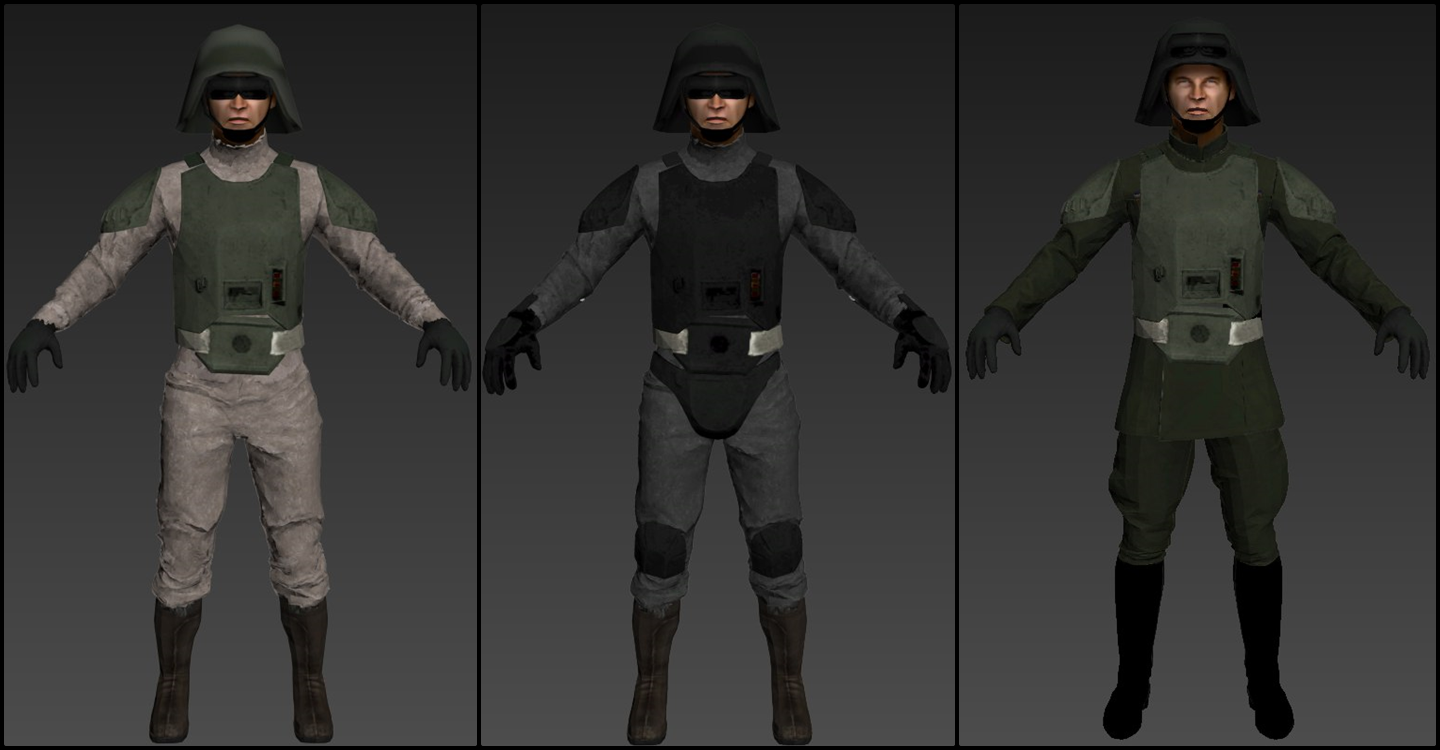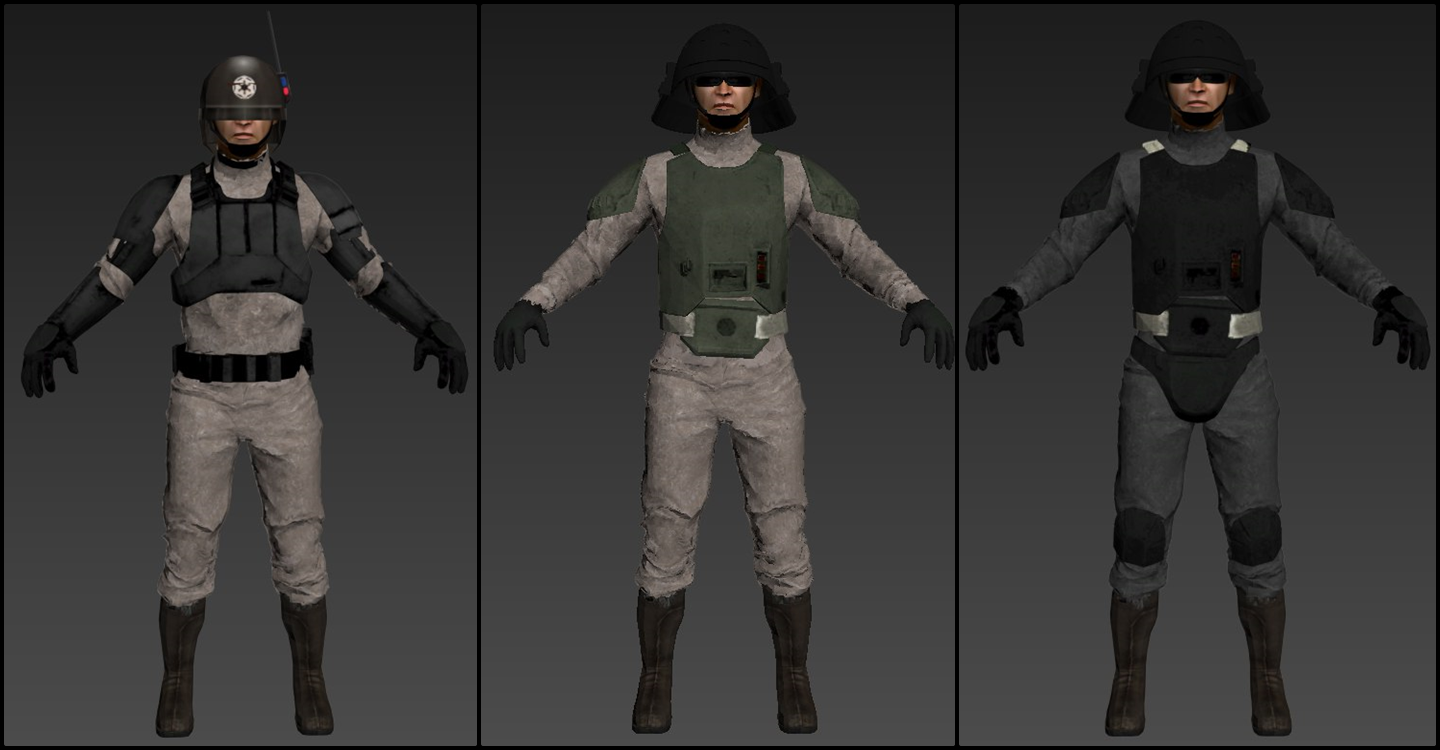 We are also working with textures for some stormtrooper variations. As for now, we have already finished skins for Magmatrooper, Novatrooper and Elite Guard Stormtrooper. There will be more to come, besides the work with textures we have to optimize meshes for the game and to reduce the count of polygon edges on the them.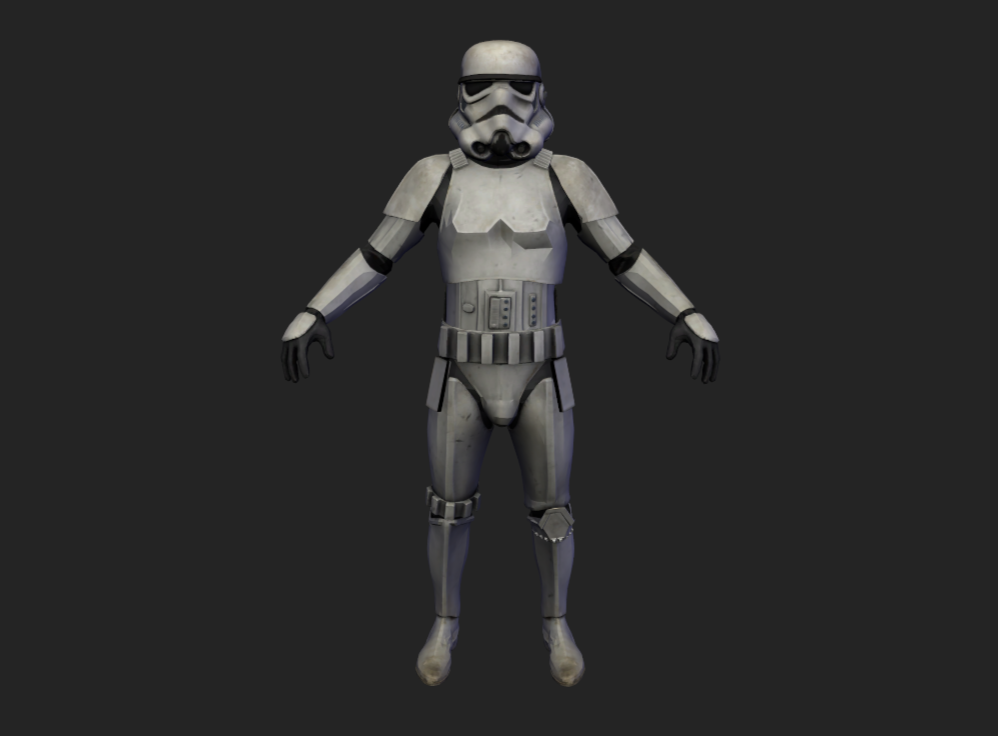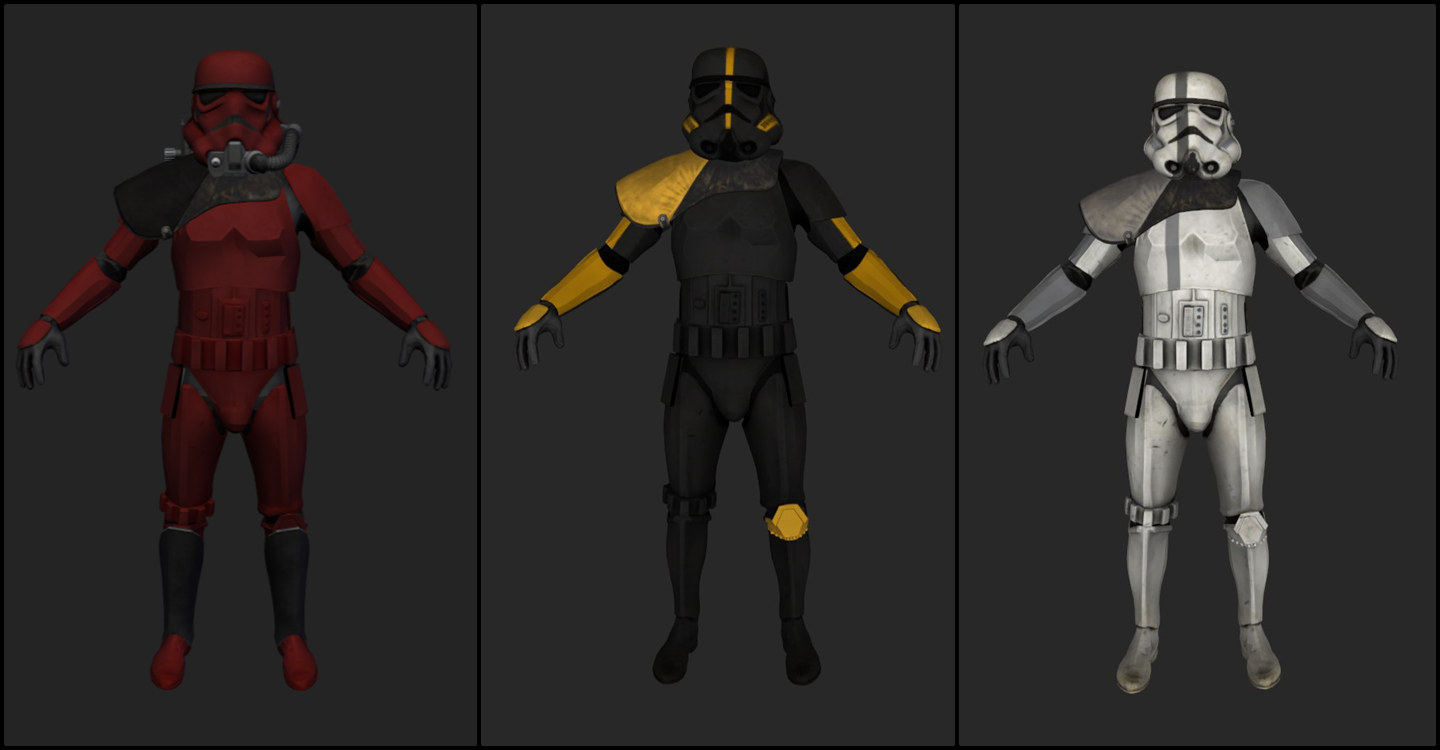 ---
Keep watching and following us. Thanks!