Update 0.2 had been released back in September 2020, and with it came some issues, with the biggest ones being ironed out on the same day, but there still remained improvements that could be made. Thats where Patch 0.216 comes in. This patch is relatively small and revolves mainly around giving the galaxy a better appearance and a better UI. This patch will release both on MODDB and Steam workshop as it is compatile with both versions of the game, and it is a prelude to the bigger 0.22 update.
Anyways now to the important part of this article:

Edit: Patch has been uploaded to Steamworkshop and is also available to download on moddb here:
Moddb.com
---
Changelog:
Galactic Conquest and UI:
- New Galaxy appearance with a more realistic texture
- Galaxy itself has been resized to be about 4 times bigger, and planets have been re-positioned accordingly to take advantage of more space
- Imperials get a new UI design
- New Republic gets a new UI design
- Main menu has a new battle
Factions:
- Zann Consortium is playable again in the Equal Footing Galactic Conquest
- Zann Consortium player corruption mechanic has been changed again so that the player doesnt need to complete a mission to corrupt a world.
- Rey Ryghts and Darth Maul now playable in GC.
- Tyber Zann, Rey Ryghts, and Darth Maul are the only pirate heros who can corrupt worlds now.
Units:
- Uni is getting a new model to replace her old one, with the new being a duel wielding version with her Cyberdimension costume.
- Kyle Katurn uses a new model
- YVH 1 droid added
- Neptune's Purple Heart costume has had its animation/rig improved so that it looks better. She also gets her turrets from Azur Lane now.
- Purge Troopers model has been imrpoved, they now have kamas. Purge Troopers and Imperial shock troopers now use Morita III style rifles
- Luke Skywalker animation/rig has been fixed and imrpoved.
- Mandalorian protectors now use a new model
- Sergeant Ludlow is now the correct size
- TIE Scimitar, Luchrehulk, and other space units got some edits to their models so that they look better now.
- Rebel GR75 and Imperial Sentinel transports got new models.
- Imperial Flak Venator is now locked to Rz7 world, and now uses a new model. Its fighter compartment has been changed to ARc170s and Vwings.
- Ganges Corvettes have a new model, and Intrepid Corvette added.
- Viking Dropship added
- ISD1 Bridge corrected
- Various other units have had their rigs improved.
- Costs in skirmish had been readjusted for some units
- certain units had stats changed for balance reasons
---
New Menu: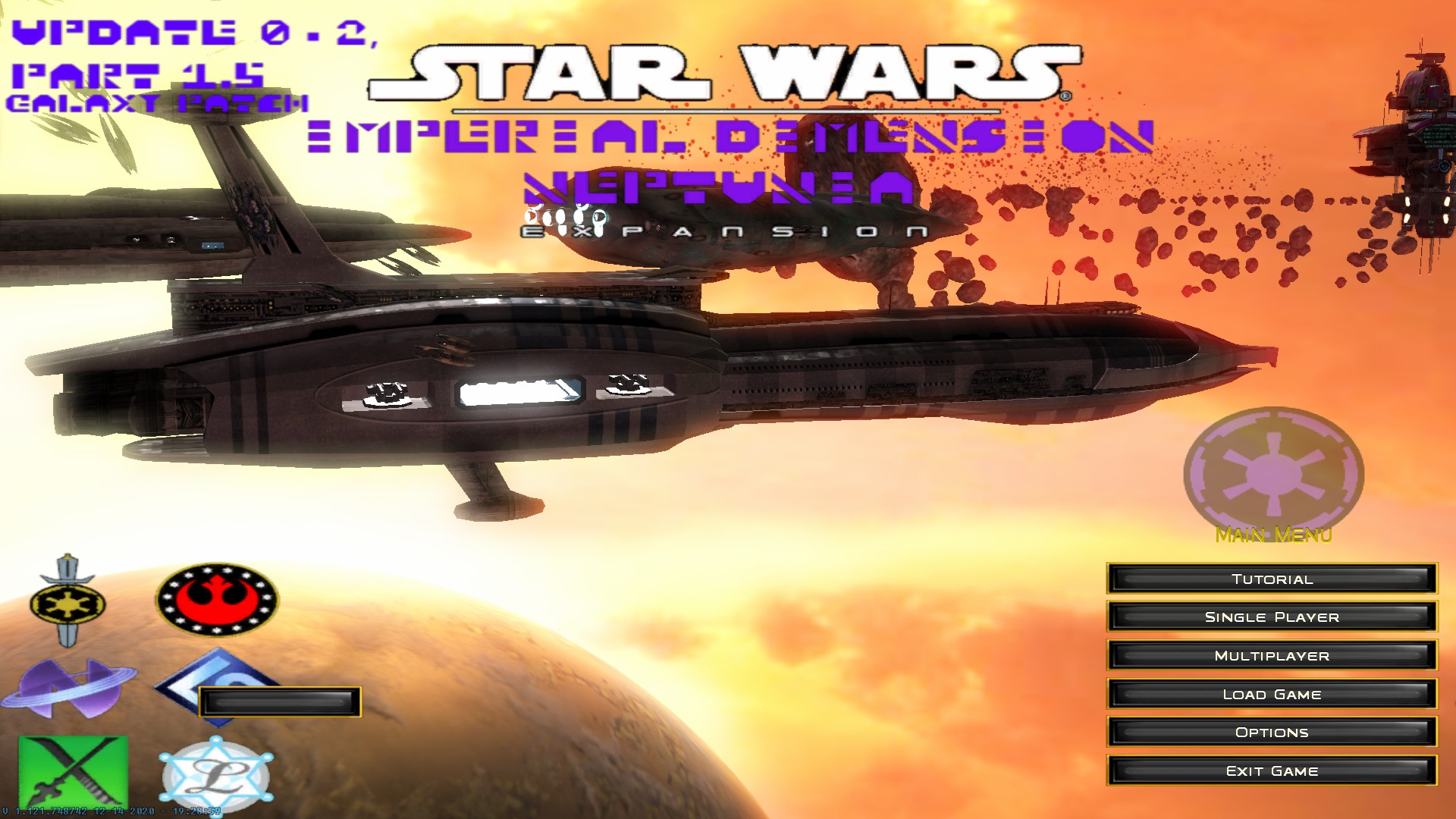 New Galaxy with new Rebel UI: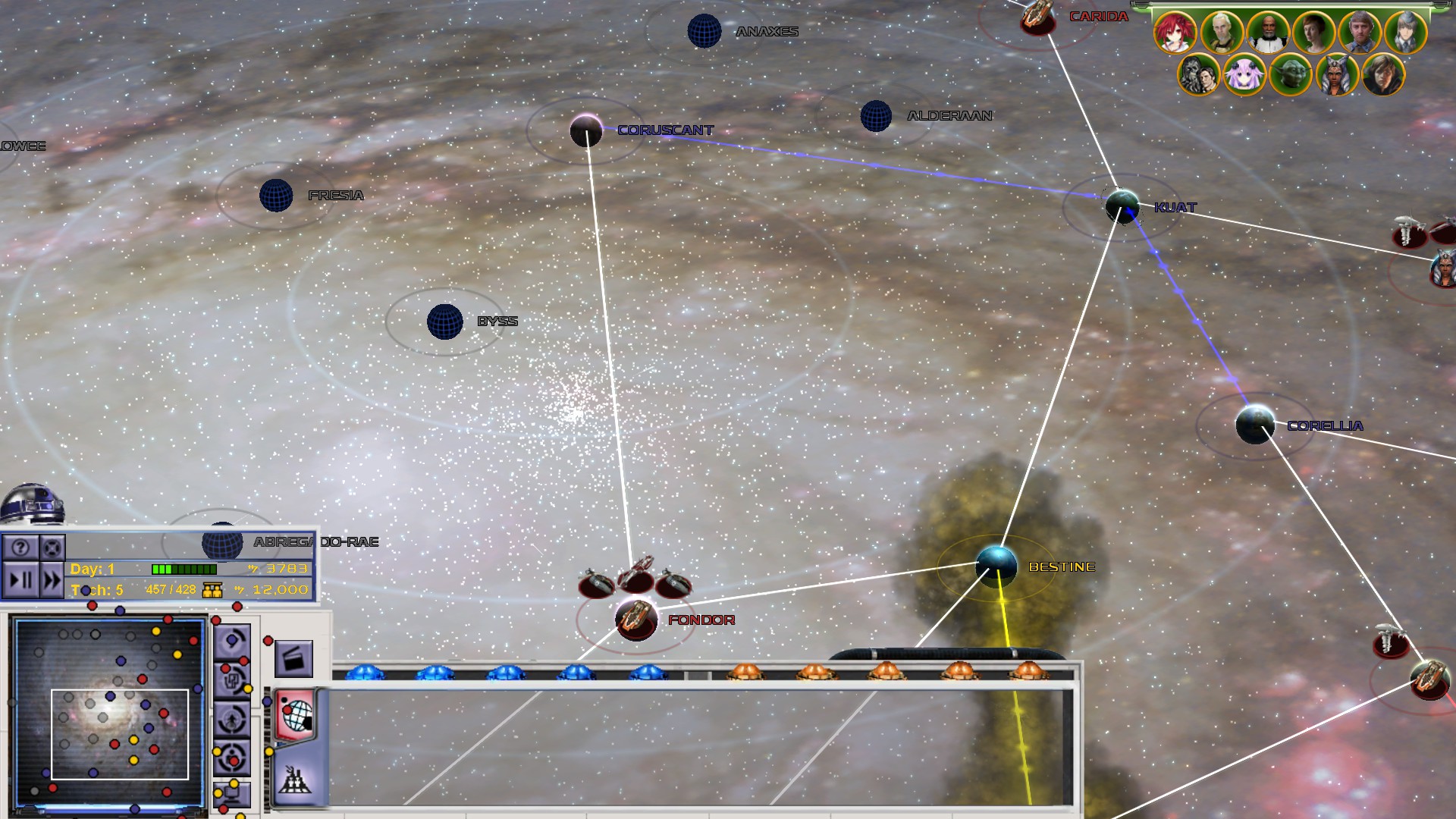 New Imperial UI: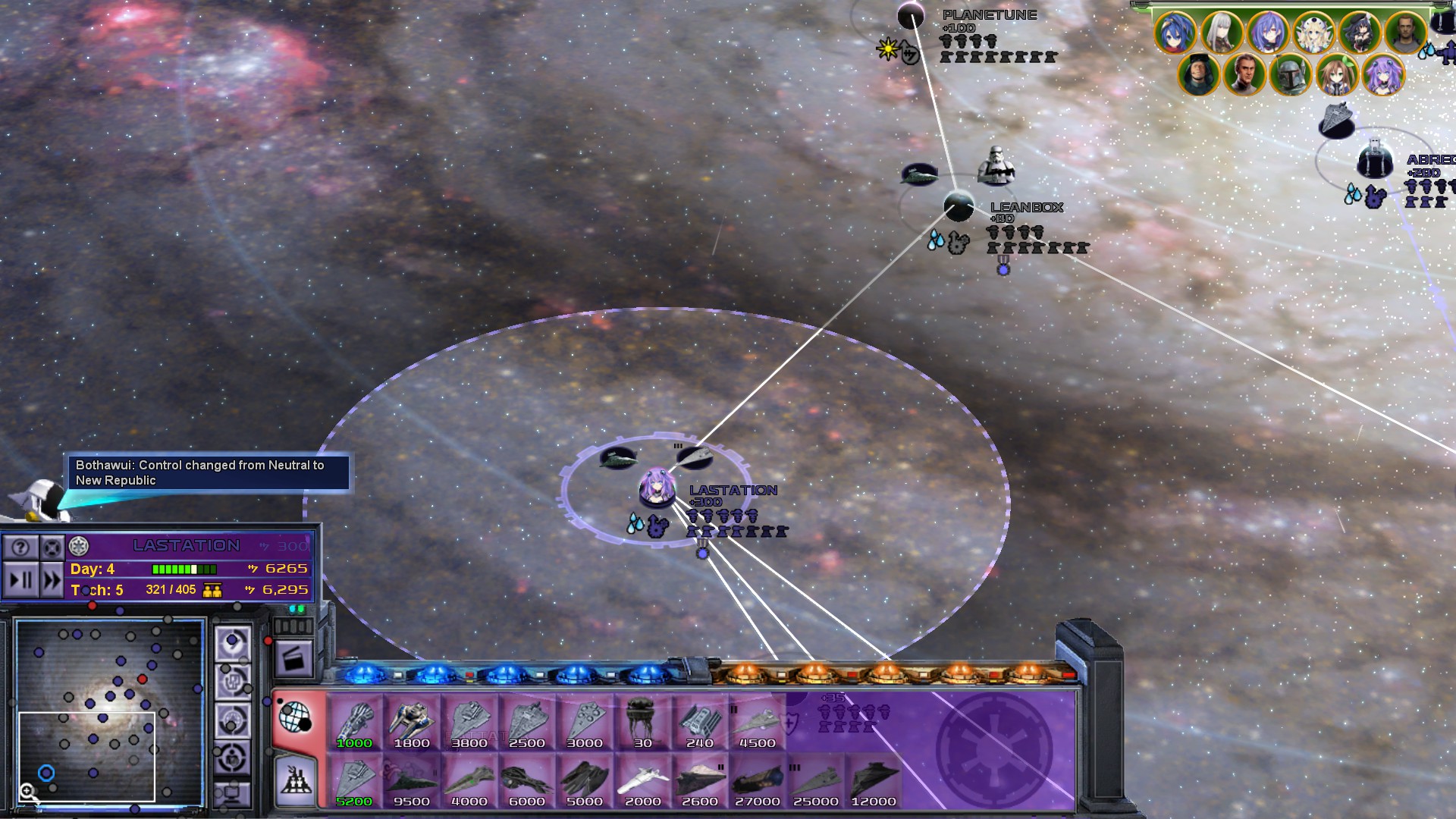 New Venator with Shield: