It's been a few months since our last update, so there is a lot to talk about here. Now only a few months away from the game's release, we have lots of new content and features to show off !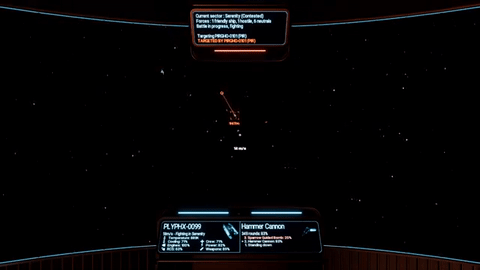 New weapon : guided bombs
Let's start with combat gameplay from Helium Rain. This gameplay video is directly from the game, you'll see me attack a pirate squadron with our new weapon, the Sparrow guided bomb. This bomb features a vectored engine and can track its target until it's shot down - or fuel runs out.
The fight becomes almost overwhelming when the fast and agile Ghoul fighters start turning around my heavy Phalanx fighter... But heavier weaponry and armor prevails in the end.
The combat is considered done, so this is close to the final gameplay experience.
New ship : Anubis cruiser
Remember our previous devblog entry ? We have completed the might Anubis cruiser, using feedback from the community. It's a sight to behold ! Here is a view from the bridge, cruising through an asteroid field.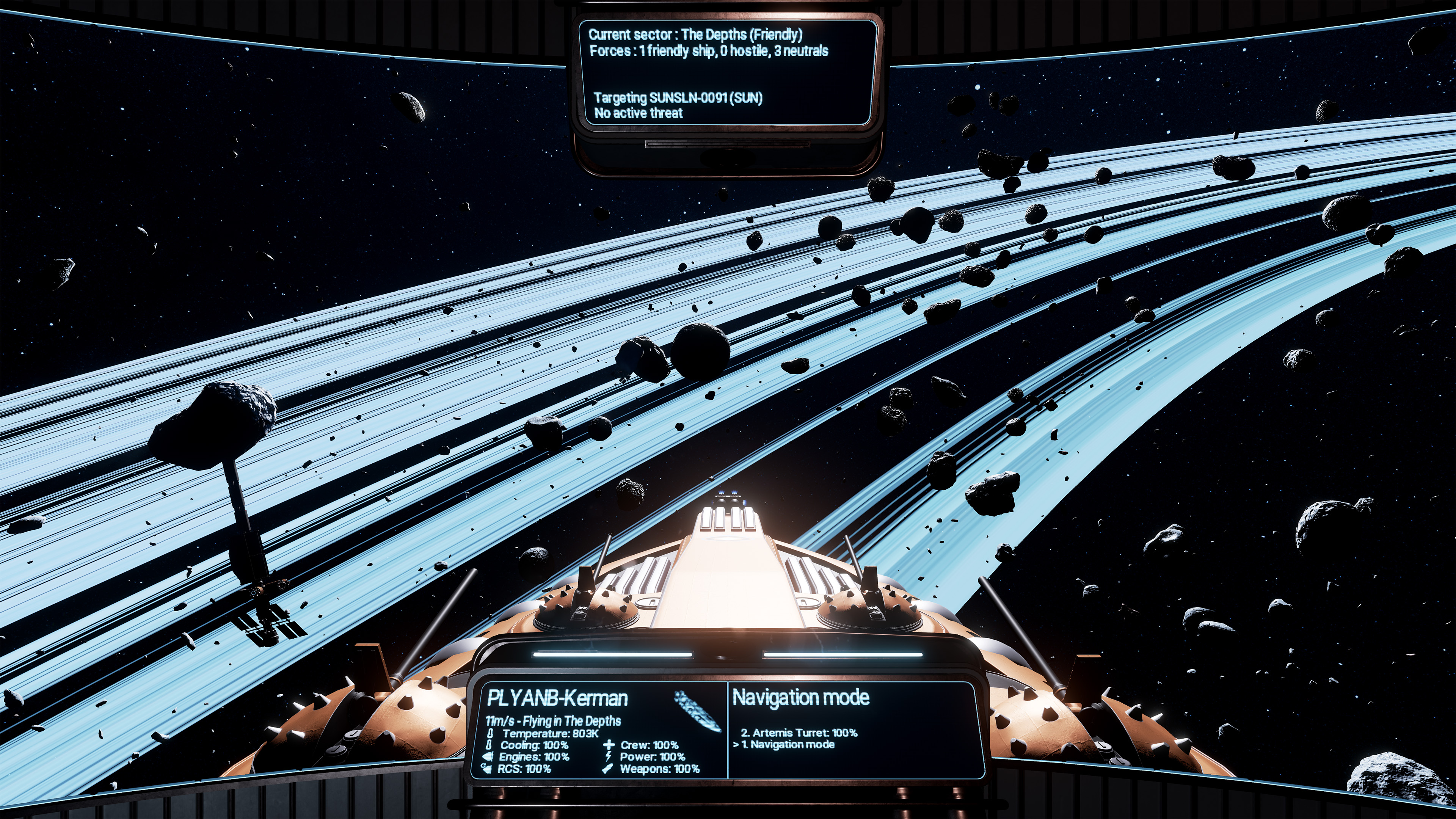 New station : orbital telescope
What's a telescope useful for ? it's a mid-game station that you will use to discover new playable areas. When you first start the game, only a select few areas are available - you will need to complete contracts to earn the coordinates to more areas. Some trading fleets will also, from time to time, tell you where they are coming from.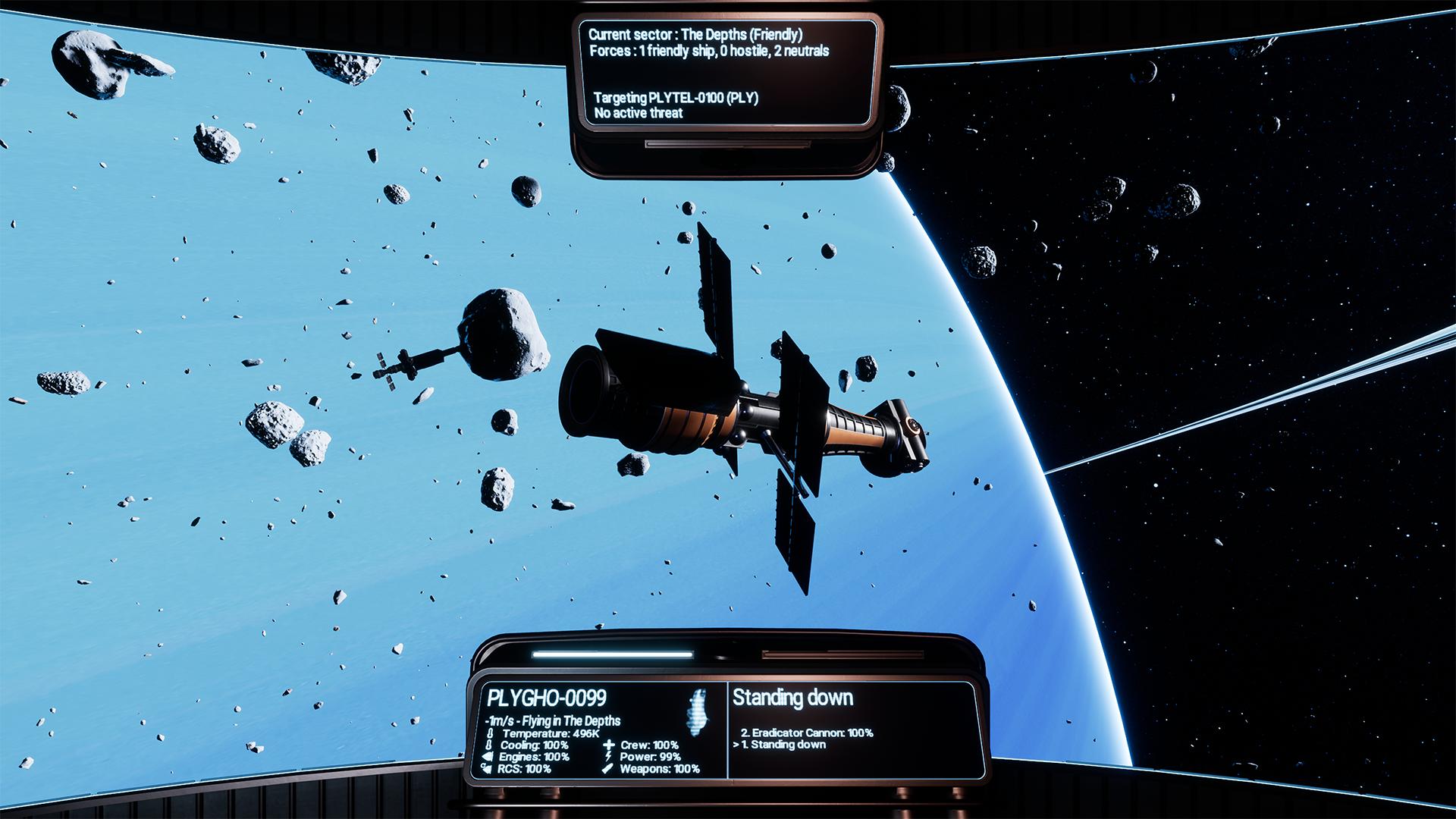 Finding new sectors is very important, as building stations is more and more costly with the number of existing stations in that area.
New engine version : Unreal Engine 4.15
We just updated to the newest Unreal Engine release, enabling much better background blurring on menus, and a much nicer-looking tonemapper. We try to follow up with engine versions in order to deliver the best possible look to the final game.
Here is what the game looks like now.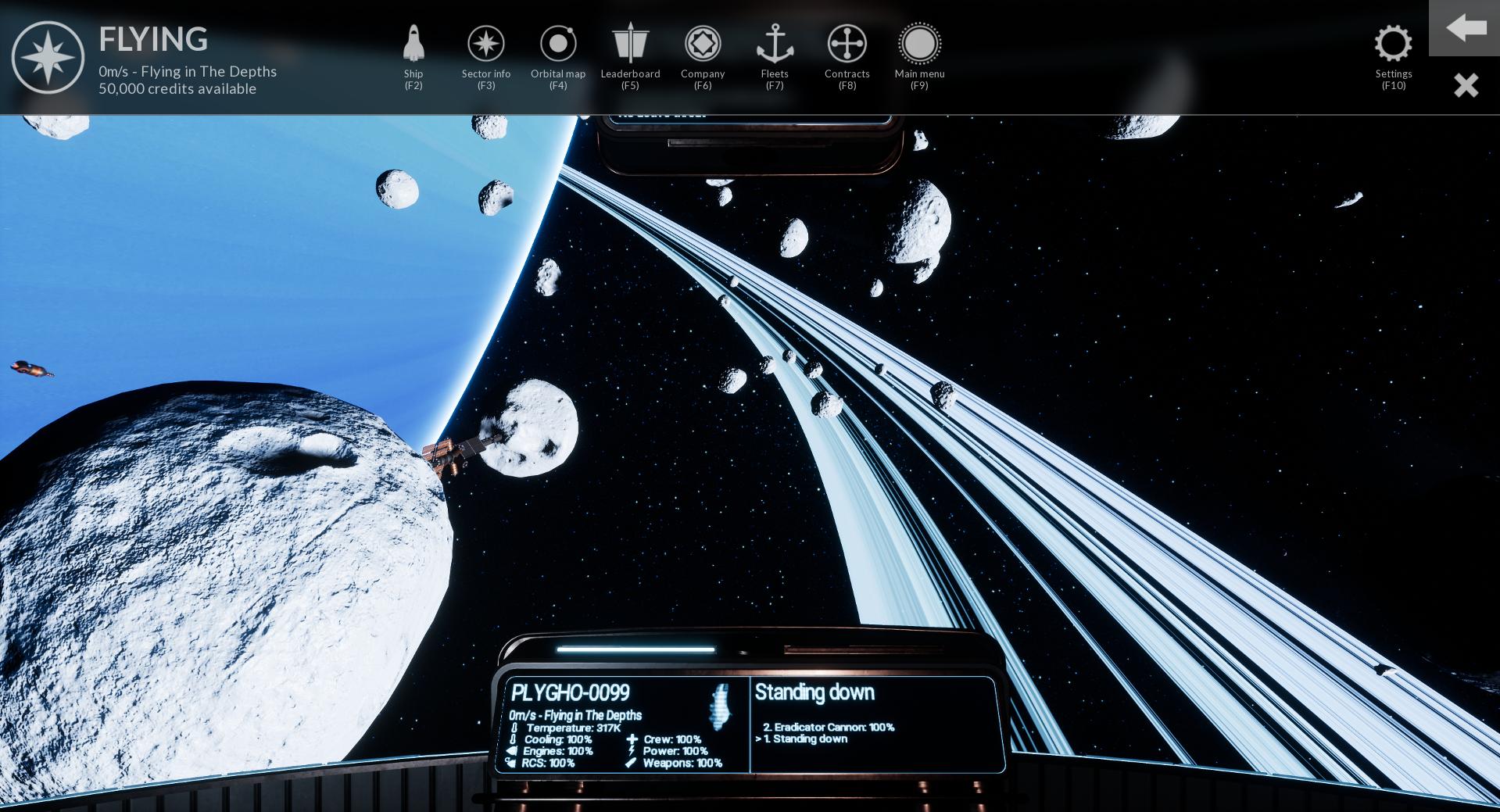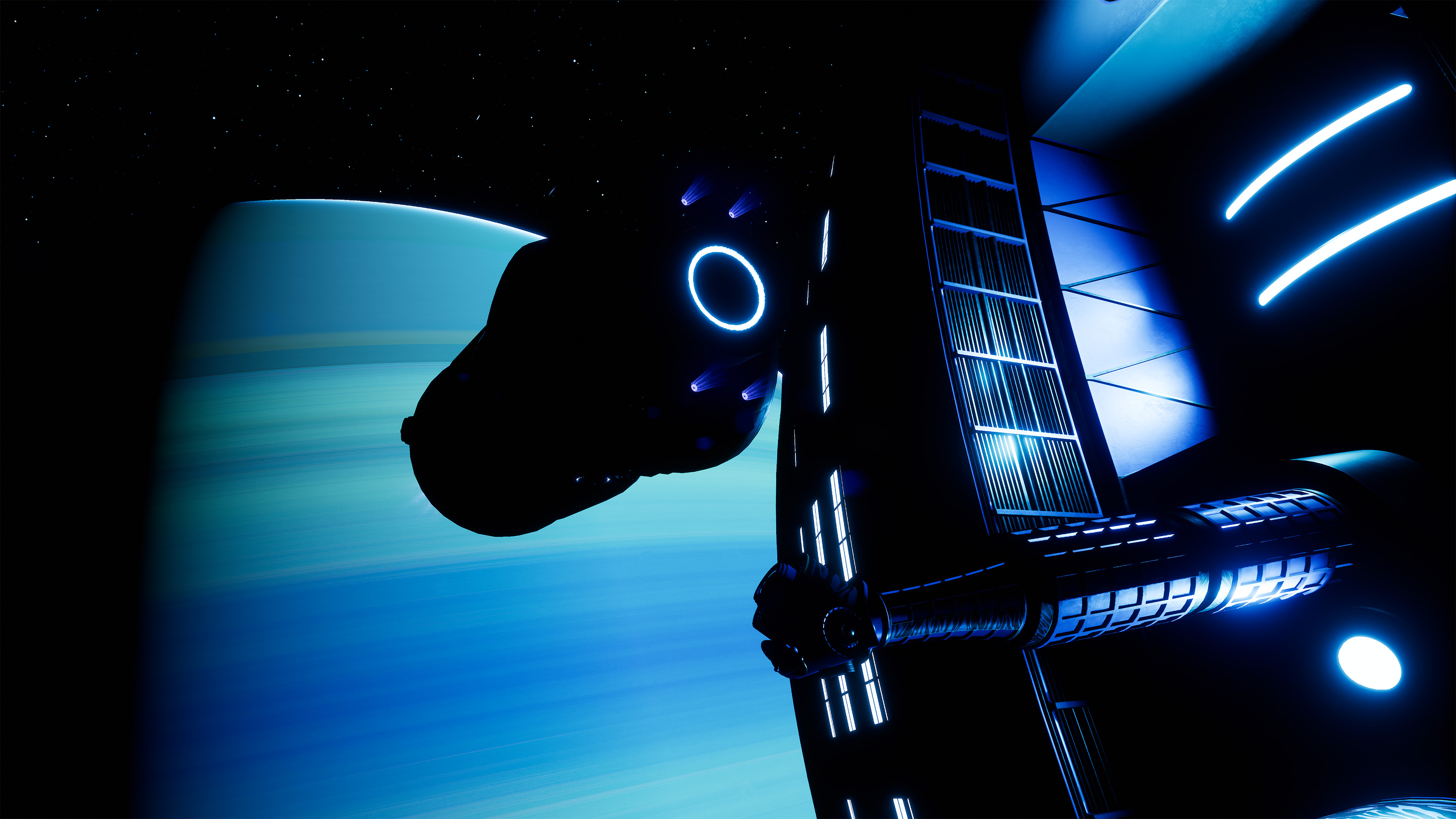 New sector : Night's Home
We added a new playable area, Night's Home. it is the capital of one of the largest factions in the game. Multiple stations are buried inside a large asteroid complex. You can of course capture all of them !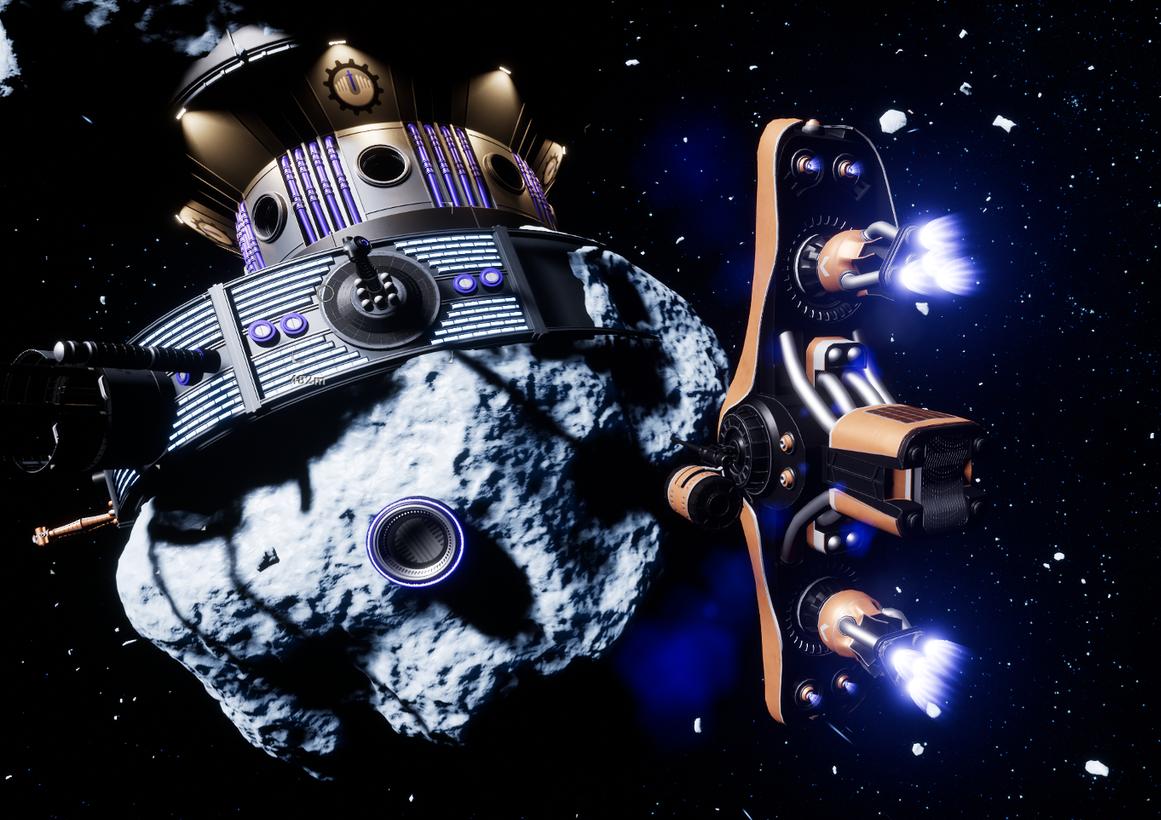 Procedural quest system
We are working very hard to complete our quest system, where dynamic quests are offered to the player. Contracts, as we call them, are not just generated, they are extracted from the game. A mission to destroy a spacecraft will ask you to destroy one that exist whether you accept the contract or not. A mission to deliver resources will be offered if those resources are actually missing. And so on.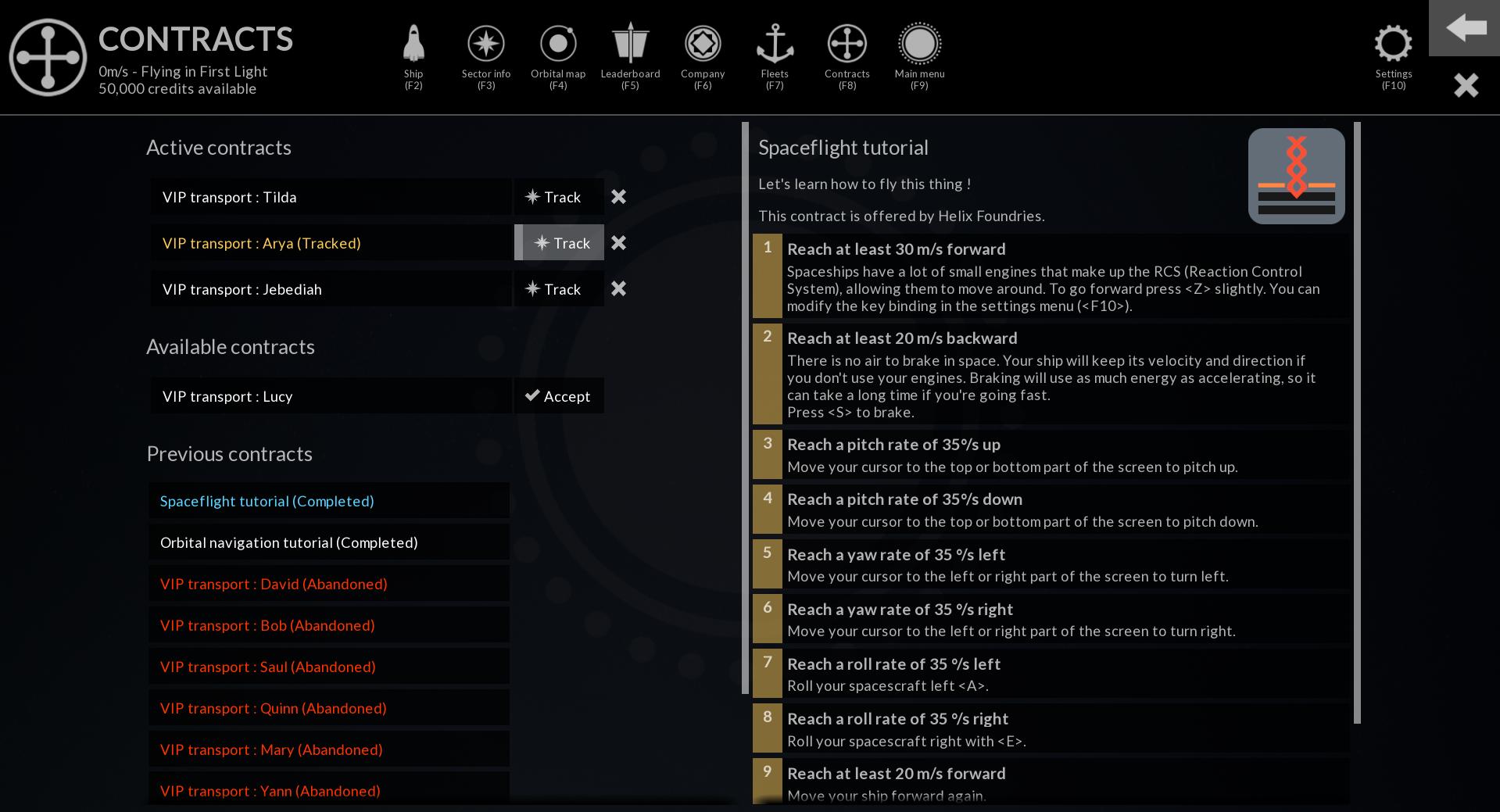 We want to craft a real world that is connected together. We never artificially create objects, enemies, or resources - it's all linked together through a realistic economic model. This is something very few games actually do :)
Thank you for reading !