That's right! Brigador will finally be playable come Oct. 20th, and for those who are attending PAX Prime this year we'll be demoing the game in the Minibooth area, so please come say hello!
The plan for EA is that it should be almost entirely for fleshing out content and polishing / reacting to input from a larger audience-- the game itself shouldn't change much. Latest you can release as a non-AAA is end of October, and if you miss that window then you need to hold off until the end of February; anywhere between that is suicide. So for us the choices were to either sit on the game until March and keep working in isolation, ship as a full release in October being short on content and polish, or go EA. After a very long chat on the team side as well as getting advice from the PR guys who are helping us, we decided to go the EA route, mainly because I think the whole team would paint the walls with our brains if we had to go another 7 months without releasing anything. So there's that. But mainly we're really excited to finally get the game in people's hands and hear what you have to say; polishing and balancing a game can very much be a collaborative endeavor.
So where are we now?
We have two weeks left before PAX, so most of that remaining time will be spent getting all our ducks in a row and making sure the section of gameplay we'll be showing shines nice and bright. And never, ever crashes (knock on wood).
We've just added new effects for explosions and for shielding, which you can see in both the trailer and in some of the gifs posted here. Additionally, more work has gone into producing new maps and refining the existing ones. We now have the neon signage in after a very laborious several days of rendering, as well our first complete suburbs map, which is highlighted in parts of the trailer above. Here's a few new shots of the game in action:
Tools!
A quick note about user content and modding the game. We'll be releasing our tools for building maps either with the EA release or soon after, and the game supports live editing of almost all the game data, so it should be very easy for curious players to begin fiddling with the very fabric of the game.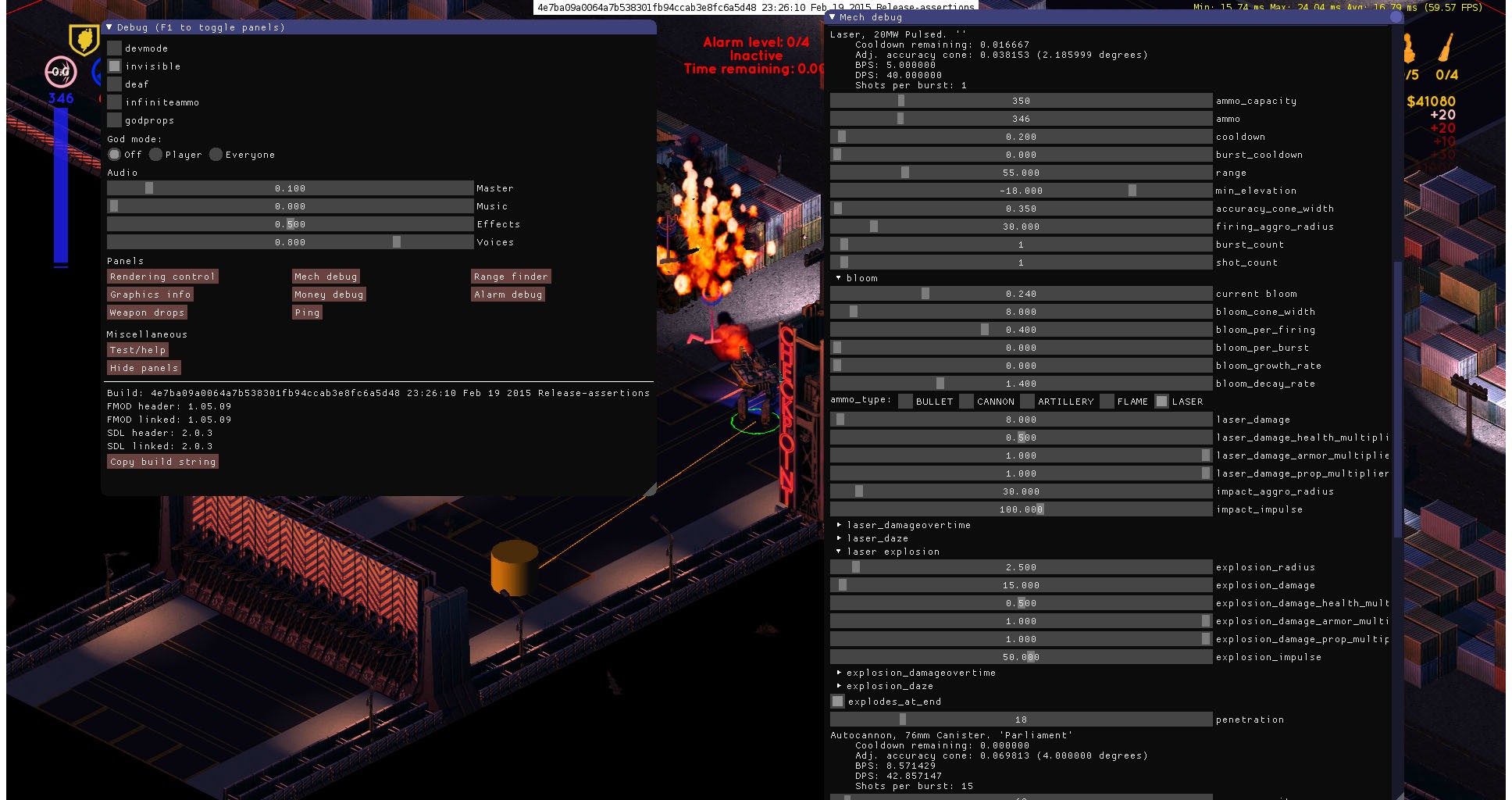 And thanks to Omar we used ImGui, fantastic bloat-free immediate-mode type UI library for C++. Seriously, it's awesome. He has a patreon at Patreon.com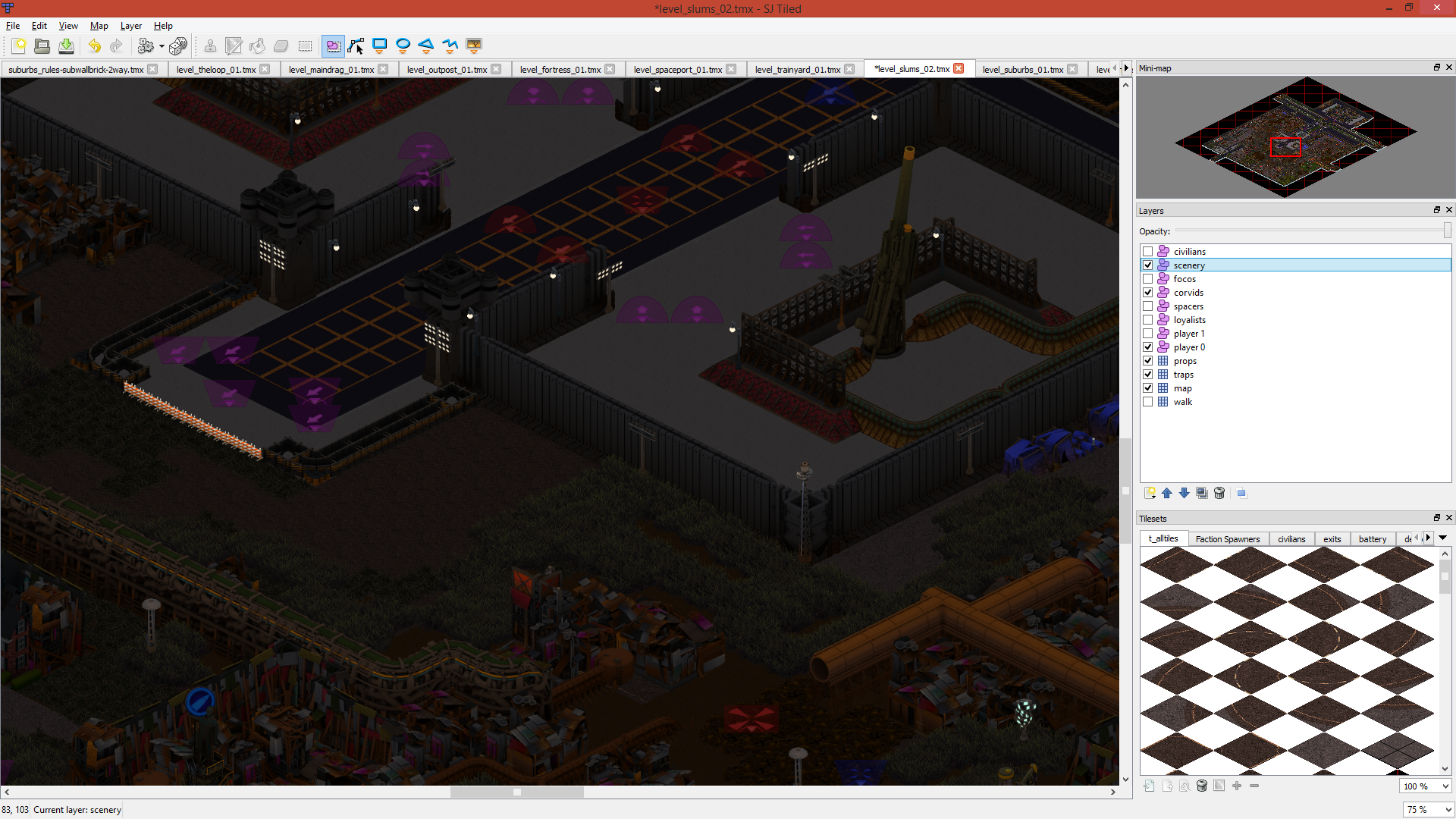 All credit to Thorbjørn Lindeijer over at Mapeditor.org/ -- couldn't have done it without him either. Excellent tools like these are the life-blood of independent development.
It's just 4 of us building the game, and we started back in 2011 so it's been a long haul. Hope you folks like what you see, and if you want to know more our website is Stellarjockeys.com/ and you can us on twitter and twitch respectively at: