Sounds like maxis are listening, get your Moddb.com ready, it looks like their opening the hatches, or least a few. Come on maxis, support your players, and modders that have kept your games going for longer with unique content.
We're Listening
It's been seven months since we released SimCity and I wanted to take stock of where we are, respond to some questions and talk about the future.
First, I want you to know that we are listening to your feedback. We dig deep into the forums, Facebook posts, and Twitter feeds every day to see what players are talking about. There is a lot of feedback and there is a clear passion for SimCity. That's great to see. And while we appreciate positive feedback, we take very seriously the players who have criticisms. Players have high expectations of what goes into our games and we have an obligation to deliver.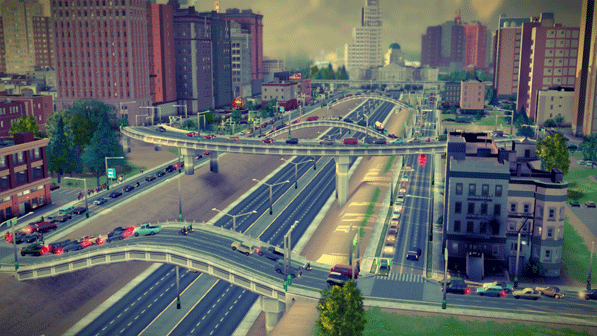 We continuously review this feedback alongside in-game telemetry to help us decide where to focus our game tuning and development efforts. We've formed dedicated teams to explore specific features. Some player requests, such as a tool to raise and lower roads, were straightforward challenges. Some of the larger asks, such as bigger city maps and an offline mode, have required more thought and exploratory work.
User Generated Content (UGC) Discussions Underway
Maxis has a long tradition of supporting User Generated Content (UGC) and the UGC community. We have begun a discussion with our players with the ultimate goal of giving you space to mod while assuring all our players that the multiplayer gameplay experience is safe and has integrity. It's difficult to determine what makes a "good" or safe mod and what mods cross the line. Clarifying guidelines for UGC will help players understand where that line is. We want to have an open discussion with our community about what you want out ofSimCity and hear your thoughts about UGC guidelines. To join the discussion go here.
Exploration for Offline Mode is Happening
Right now we have a team specifically focused on exploring the possibility of an offline mode. I can't make any promises on when we will have more information, but we know this is something that many of our players have been asking for. While the server connectivity issues are behind us, we would like to give our players the ability to play even if they choose not to connect. An offline mode would have the additional benefit of providing room to the modding community to experiment without interfering or breaking the multiplayer experience.
Bigger Cities
City sizes have been a constant point of conversation among our players since we released the game. The game's original design focused on the density of an intimate urban environment. It was about intercity connectivity and the challenge of managing a region of cities instead of one metropolis in isolation. However, we recognize that many players have expressed the desire to build up one big city rather than manage the interrelationship of multiple smaller cities.
We've put months of investigation into making larger city sizes, reworking the terrain maps, changing the routing algorithms of our agent-based system and altering the way that GlassBox processes the data in a larger space.
After months of testing, I confirm that we will not be providing bigger city sizes. The system performance challenges we encountered would mean that the vast majority of our players wouldn't be able to load, much less play with bigger cities. We've tried a number of different approaches to bring performance into an acceptable range, but we just couldn't achieve it within the confines of the engine. We've chosen to cease work on bigger city sizes and put that effort into continuing to evolve the core game and explore an offline mode. Some of the experiments we conducted to improve performance on bigger cities will be rolled into future updates to improve overall game performance.
Cities of Tomorrow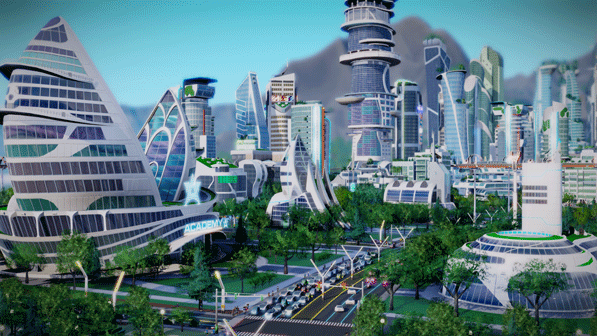 Two weeks ago we announced SimCity Cities of Tomorrow expansion pack. You can read more about that here, but what I want to make clear is that we have a separate team working on Cities of Tomorrow. It does not divert attention away from enhancing the core game and finding a way to bring our game offline.
Thank You
Our launch wasn't what anyone on the team hoped for. We think about this every single day, but we're proud of how far we've come over the past few months.
Like you, I'm a SimCity fan and a passionate gamer. That passion for the original SimCity was one of the influences that led me to study Government in college and to work on Capitol Hill. But my love of gaming drove me from Washington DC to California to join Will Wright's studio 17 years ago. SimCity is in my blood and if there's one thing I know about Maxis is that it attracts a certain kind of game maker, those who love simulations and take personal joy in bringing these worlds to life. We're all passionate about SimCity and we want to make it better.
So that's the state of SimCity right now and we feel that it's improving every day. Agree or disagree, tweet me at @EAGamer and let's get the conversation going.
Read the Full Blog Post here.
Simcity.com
Source: Theguardian.com