As a member of your tribe you will most likely be tasked by the Elders and/or Band members with something to do in order to help keep the tribe functioning, but most important…alive! As part of early human society most or all food is obtained from wild plants and animals in the environment. This is where the Hunting and Gathering adaptation take place.
In Hunting, one must master the skills of tracking animals and reading environmental signs. Some animals maybe out grazing, while others could be difficult to find. In addition, some animals may even be on the hunt for you!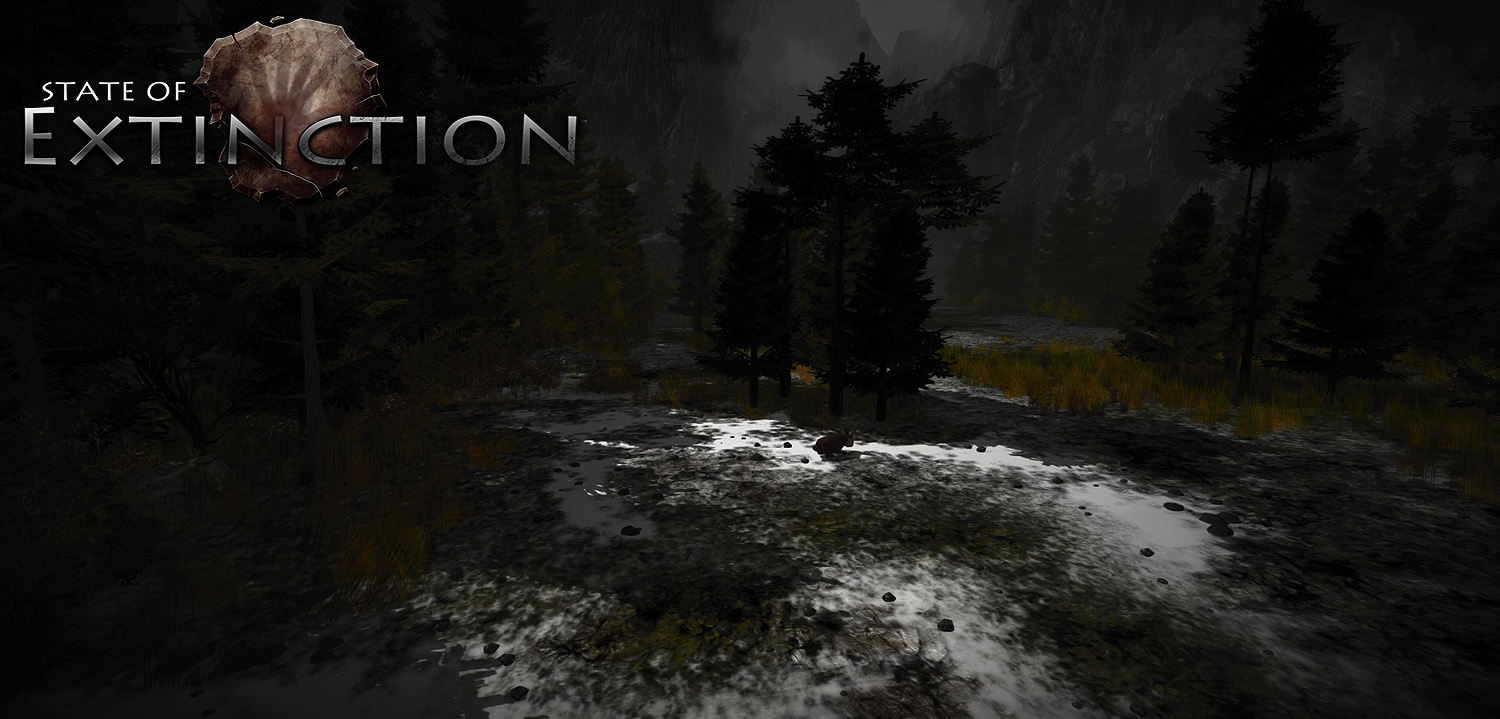 With hunting one must master their chosen calling using various skills. Skills can be learned through time by growing ones, "Intellect". As you perform tasks, your intellect will grow. Skills related to trapping, intimidation and animistic spiritual beliefs can be used to aid in hunts. There are over 21 total skills available in State of Extinction.
However, you will need something in hand to hunt with. This is where Gathering comes in. In the wild you will discover various types of rock, wood and other elements that can be used to, "Make" items such as Weapons, Hides and Food. You will need to make items to aid in protection against predators, disease and weather. Also having, "made" food in your belly is probably a good idea.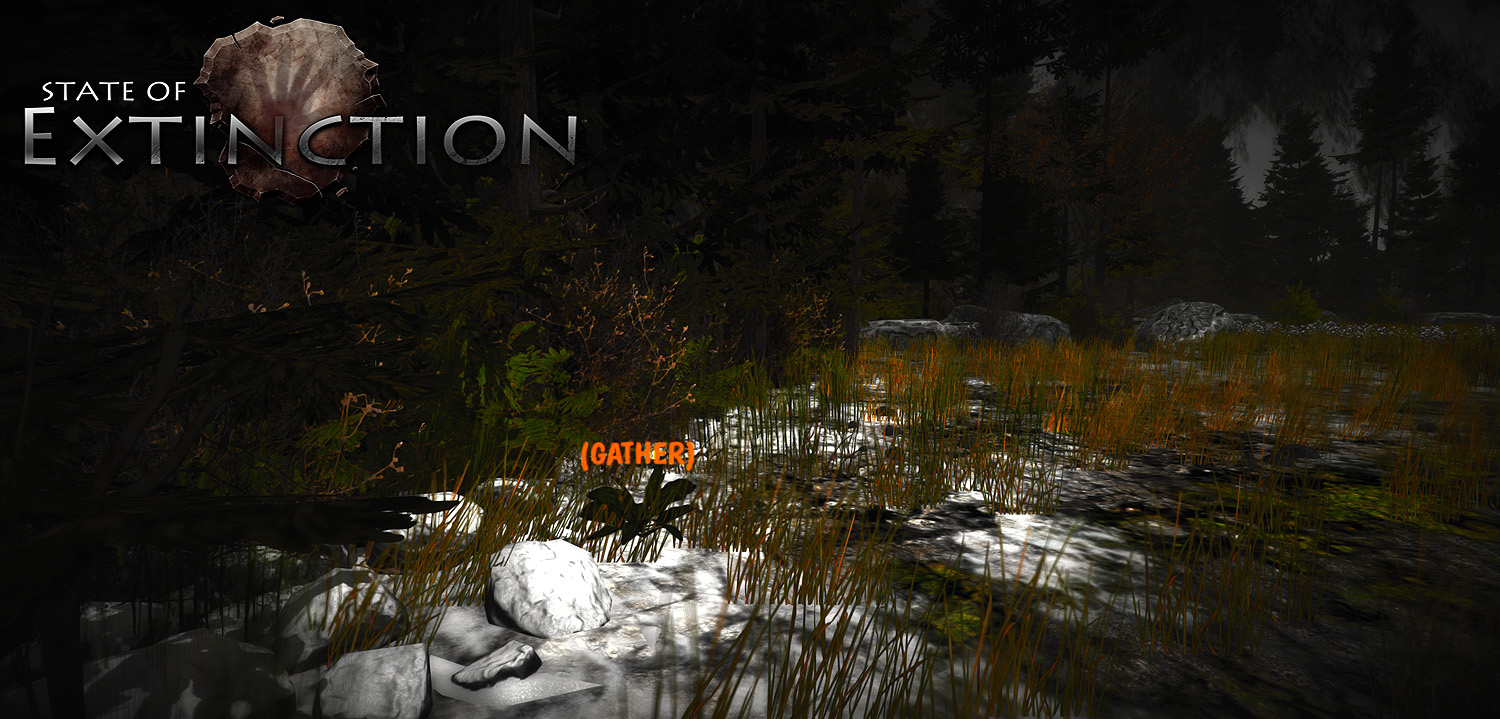 Gathering also serves as a means to collect wild plants which can serve many purposes within the primitive era such as healing, removing diseases/curses or entering a hypnotic state of mind depending on how you use them in your beliefs.
Both Hunting and Gathering are well embedded into the game story line and will be called upon in your primitive man experience!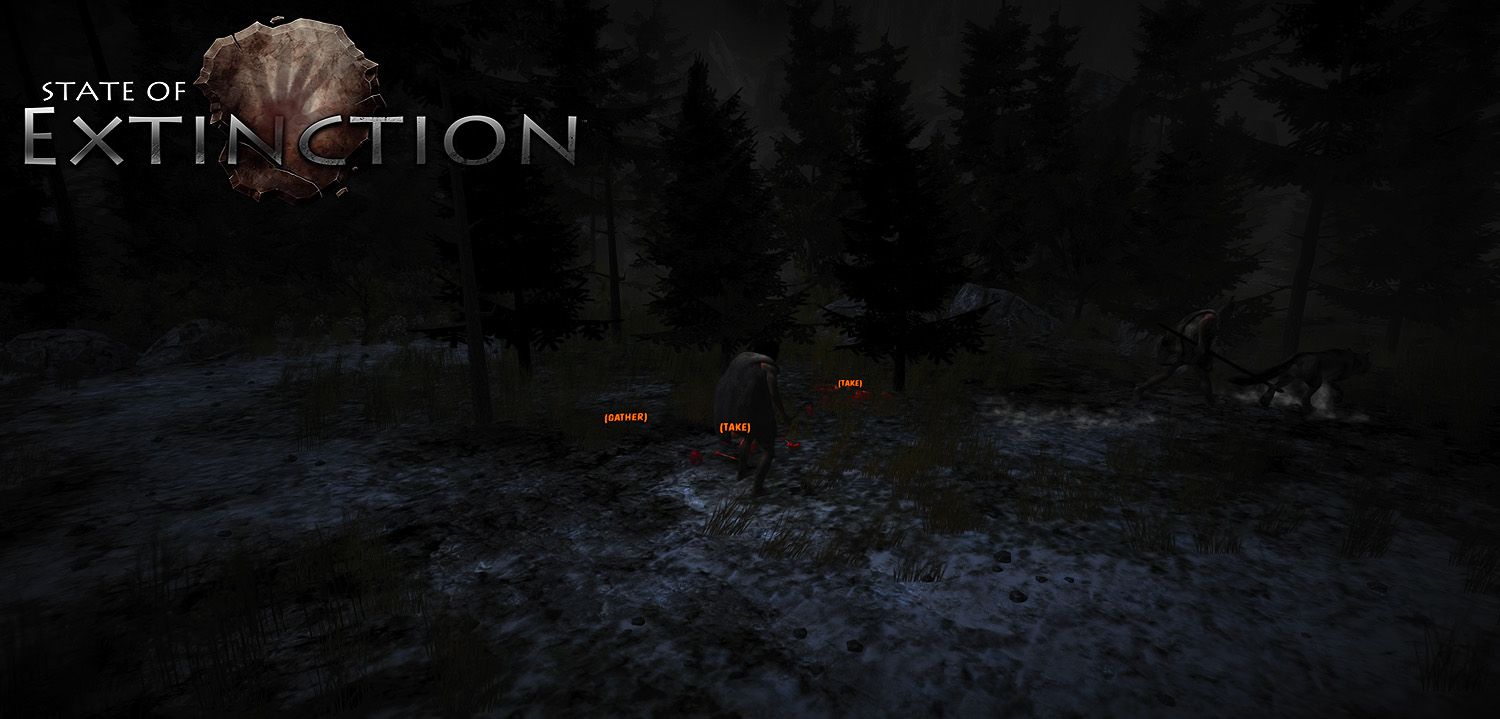 Thank you for taking the time to read about Hunting and Gathering. Please remember that the events you will experience in game occurred during an, "unrecorded" time in man's history. So when you actually step foot into the prehistoric world there's no telling what will happen…
Stone Pixel Games LLC Development Team