Elfscape journey
Part 1
Starting small
What are some obstacles you can encounter as a starting game developer?
Let me tell you - by describing the long journey of our game, Elfscape.


---
It all started 4 years ago when two students decided they wanted to create a game - Adam, student of film production and Matúš, student of informatics. Both of them with zero experience in game development. When I recently asked Matúš about his initial motivation, he said:
"Well, first of all, I like playing games. But when I chose to create this game, I had no idea what it meant to be an indie game developer. If I could go back in time, I would change my decision. Not to never begin, but to opt for a smaller game. However it's not all bad, because thanks to the difficulty of a big game, I'm learning a lot of new things."

So, a few years ago and a few brainstorming sessions later, an idea for Elfscape was born - the story of an elven prince trying to outrun his destiny (personified as an evil, yet very gentlemanly, shrimp demon) - an easy to make 2D endless runner game. That doesn't sound too hard, don't you think?
---
Here's one of the first game layout concepts: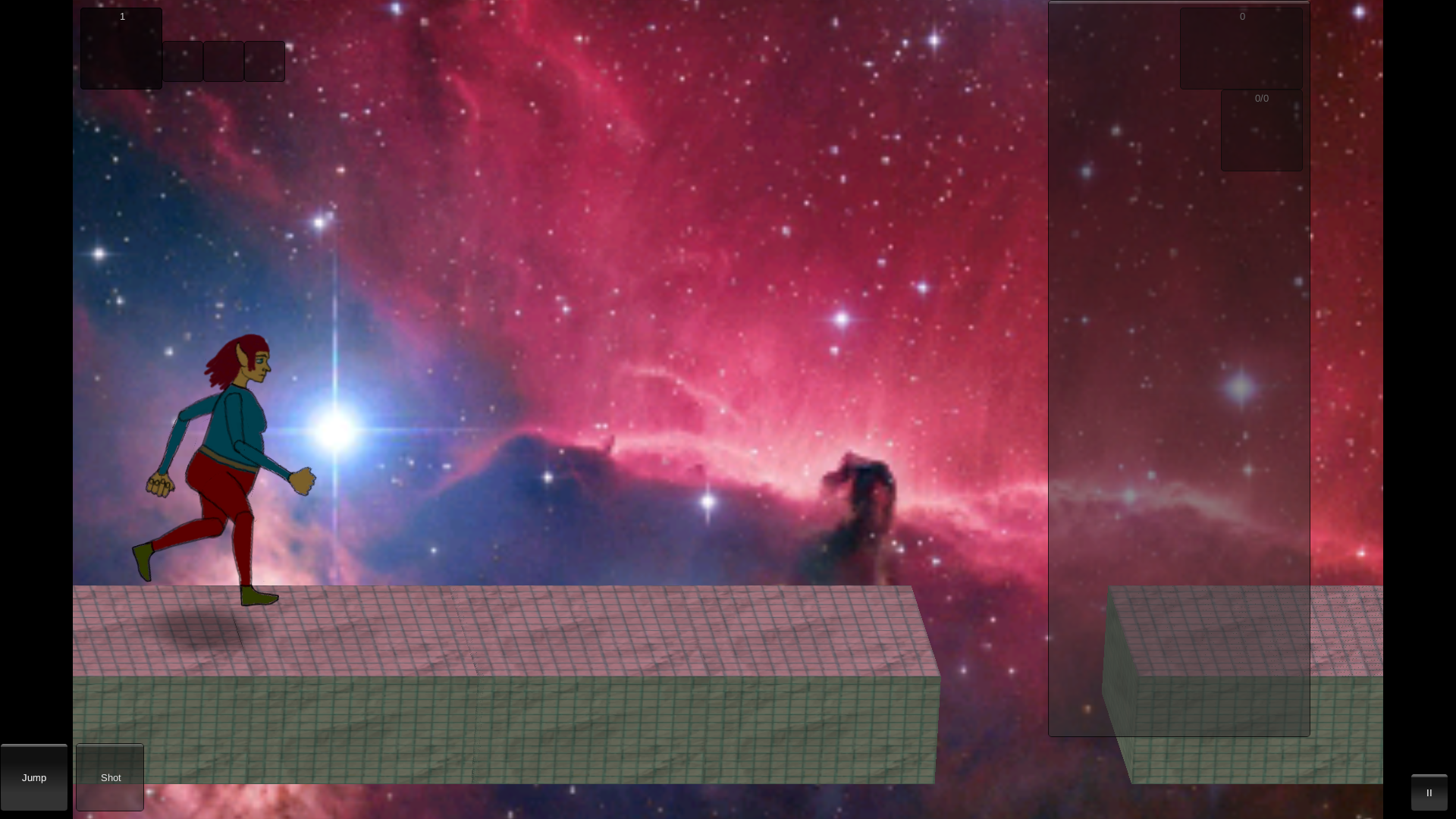 As you can see from the picture, there was one very important part missing in the development process - an artist. So after a short search, the guys found a new member for the Elfscape team, Kika. She was also a student.
---
Progress on the game was slow, but steady - all team members working in their free time. Eventually, our elven prince got his first character concept art.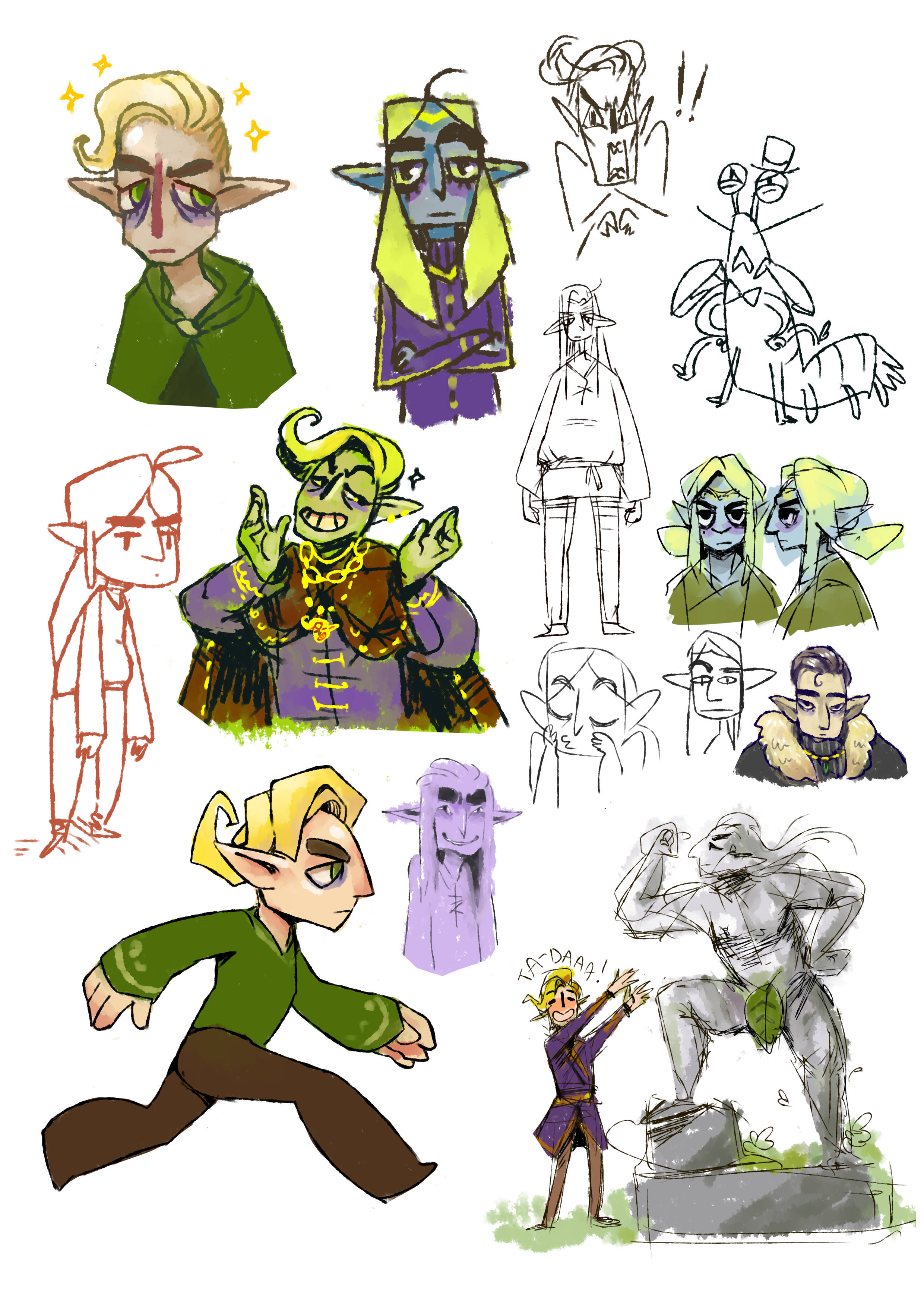 Then we got a chance to gain some funding using a grant by one of Slovakian banks, offered in a competition named "business idea". The idea of gaining some money to support our dream was great. The competition required only some pictures from the game and a short summary. Our artist designed multiple healthbar icons, because we figured it would be an easy way to make the level design nicer. The game now looked different from the first concept - significantly better. We also made a short comics - sort of an intro to the game.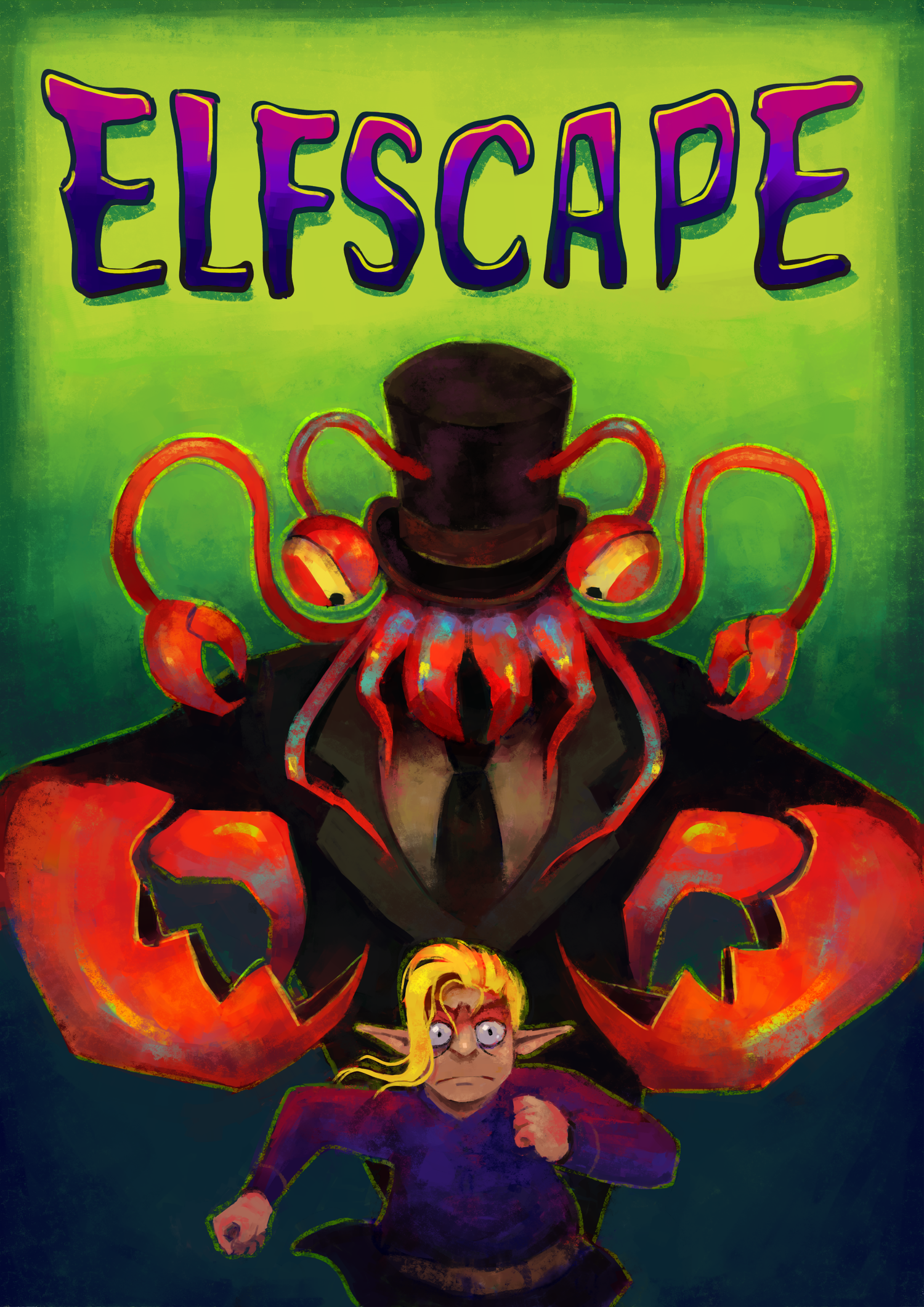 Poster for the game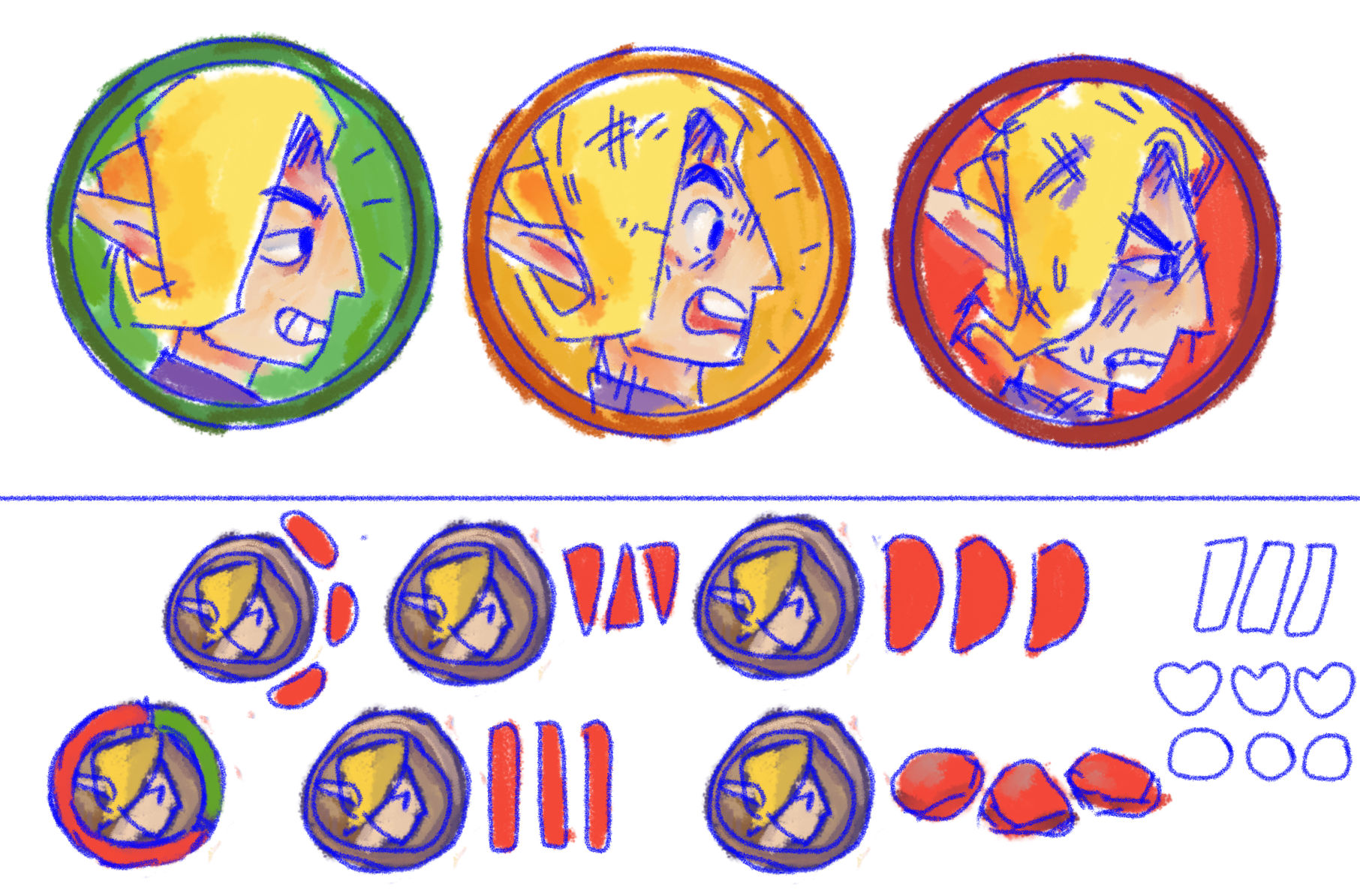 Healthbar designs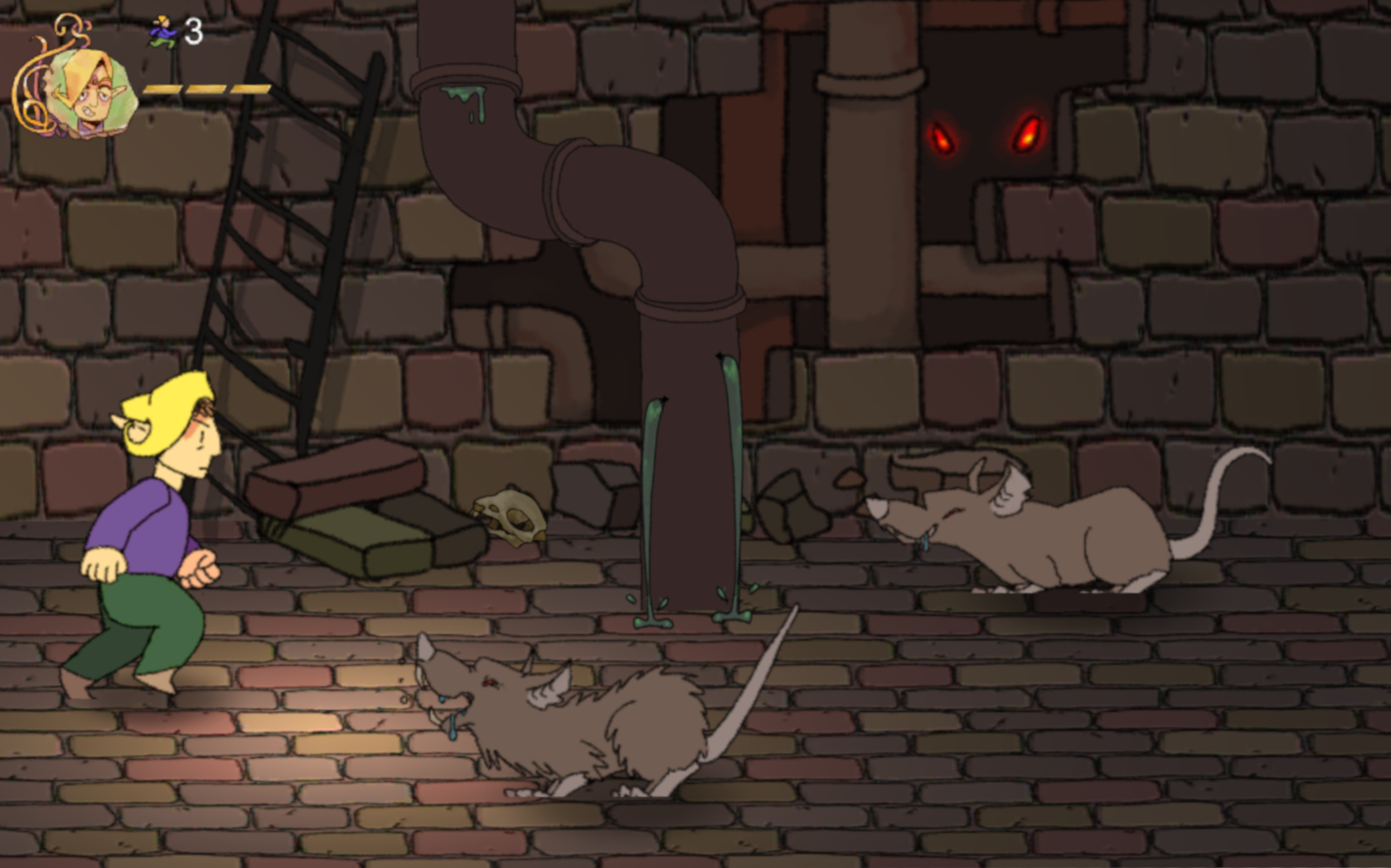 Screenshot from the game

---
Unfortunately, we did not manage to get the funding. The bank probably didn't consider computer games an investment worthy project and was focused more on humanitarian invention ideas. But we didn't give up on our game. What was our next step? You can read about it in Part 2.
---
Here's the intro comics (originally in Slovak language):