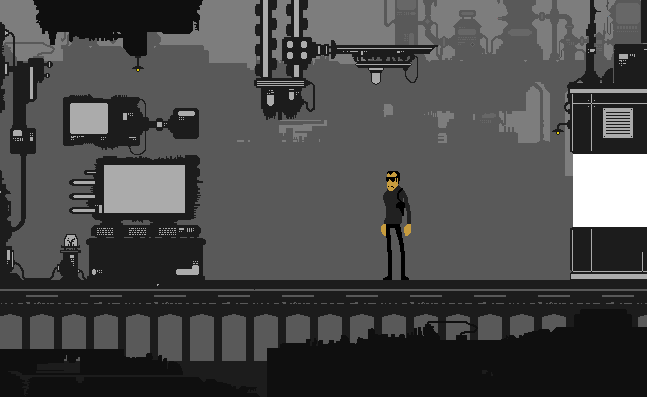 Our Hero who still don't have a name :(

This game is a Platform game in 2D Pixel Art, where the Player is a Secret Agent caught between the Villains and is own Agency.
He get's hounded and his colleague froze him to save is life. The years pass and when our Hero wakes up he finds himself in a strange world where the "market" controls all the people and all the politics (It's what happen nowadays, but in this case is seeing by everyone).
Is mission is to finish is mission, not for the Agency but for him and for all the people!!
There's no name for it yet, some ideas are settling down, here's some of them:
- John Doe
- The Spy
- Sir Spy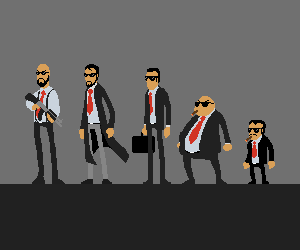 Our Enemies
The Analyst, Entrepreneur, Broker, Banker and the DOLLAR the smallest but the BOSS.
The Bad guys are the people who lives and breed for the Market the one's who control the world in the backstage, the Bankers, Financial, analysts, Entrepreneurs, Brokers, you name it!!

The first level will be the Lab where he wakes up after long years frozen.
I choose flat colours for all the game, the Characters and the Scenarios, the highlighted colour will be used for Interactive Game Objects.
Here's the first Video Captures from the Unity.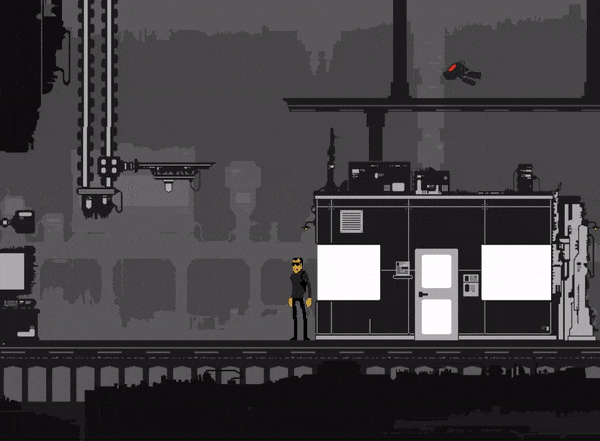 Walking and jumping implemented.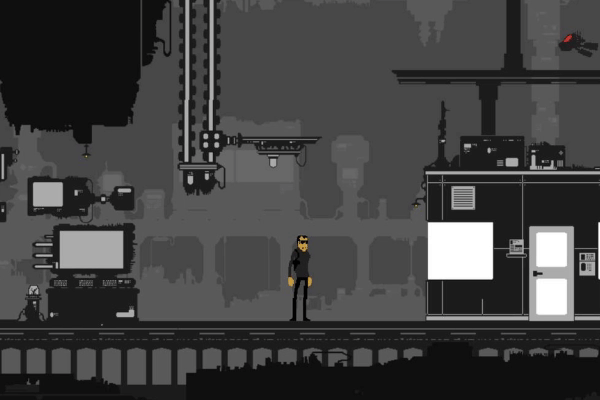 In this game the Player, like in real life, you have to Drawn the gun to fire. When jumping there's no firing!!
This mechanics are still in test, this may be an issue in the gameplay, but I'll try to maintain this till the end, I think is different from the usuals platform games, where you jump and fires, where you have to stay sharp and think before attacking, It's not the better way going like crazy!!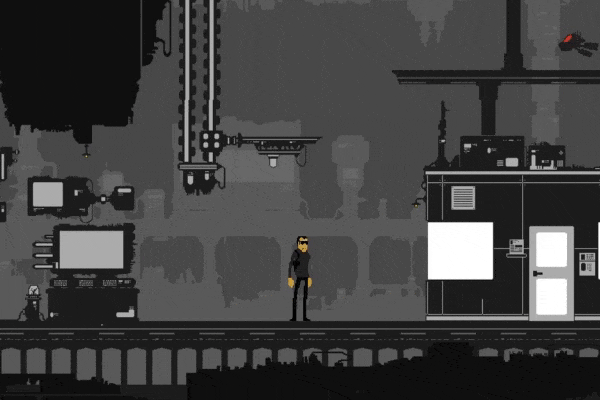 Another mechanic added, he's slower if the gun is Drawn, this enables the Player to be more silent and approach the enemies to fires at them.
That's all for this article, stay sharp and follow me at twitter @deivistavares & @inpixelwetrustg, there's also my devBlog