Lord of the Rings - The Trilogy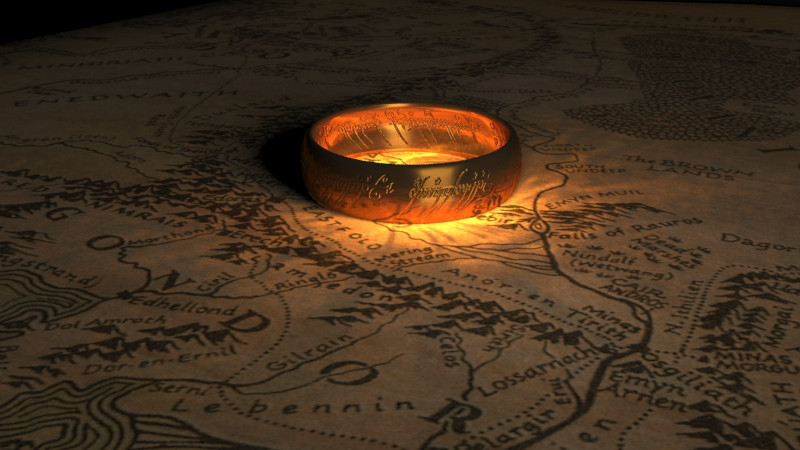 Introduction:

-My name is Rastko, I am 17 years old and I have 2 years of experience working with 3D models for games. I am a big fan of famous The Lord of the Rings both books and movies, but games could've been much better. I am not sure if this is the right place to start gathering team with 0 work to show off but I cant think of anywhere else to start.
Please take time to read my ideas:
-As a big fun of above mentioned LOTR and a future game developer I would love to give true fans of LOTR an awesome game to cover everything, from the epic journeys through Middle-earth, over the great battles against Saurons' forces. First of all game itself would be FREE because (of course) we aren't able to get the authors rights. If the game is success and our team works well there is a chance that we might go further into developing, form a company and actually earn money. I need TRUE fans of Lord of the rings to work for FREE and make this game awesome and show EA that it's not money that makes games, but passion.
Short overview of the game:
-Game will cover everything from the very begining of the book1 where you will play as a hobbit(actually play as a hobbit, doing small side quests in Shire untill Gandalfs arrival and Bilbos'party) then player will be taking ring to Bree, meeting Strider(Aragorn) there continue journey to rivendal and then the real game begins.
-You will play only charracters that are important in specific parts of the game:
if it's escaping from Shire you play as Frodo
if it's defending of Minas Tirith (Gandalf, then Theoden, then Aragorn)
if it's defending of Helms Deep (Aragorn, then Gandalf), and so on.
-Very little or none magic (only Gandalf will use magic)
-Realistic combat, many units, no sucky points, experience points or anything, pure realism
-Realistic use of seiege weapons, walls shattering
-More will come with specific design document if i get enough people interested
Team:
-I want team to consist of active people, you dont have to work full steam but also not to slack. Skype is requiered, good comunication skills, will to work, and knowledge of requiered programs
-Team Leader-
-1 programmer-
-1 concept artist-
-2 3D designers-
-1 animator-
-2 texture artists-
-1 sound eng.-