Operation is carried by full speed, updates and adding appear often. If it is interesting to you, I will tell about them here. If you haven't enough information, welcome to the official page.
Development is begun about two months ago. Are now implemented:
Possibility of movement on variable speeds;
Boat turns on variable angles;
Dipping on the given depths;
Up-Dawn Periscope;
increase view Periscope;
Urgent commands:
Immersion! ; Periscope depth! ; Dipping! .
Three look is implemented:
General view; Underwater view; Periscope view.
And it only began. The main operation still ahead, but process is begun, operation goes.
Screen shots:
Underwater, UP Periscope: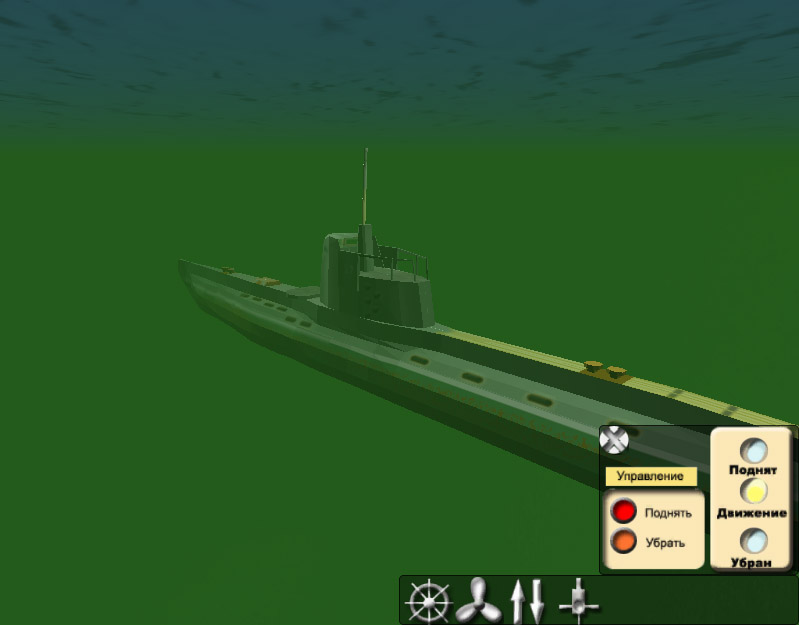 Underwater: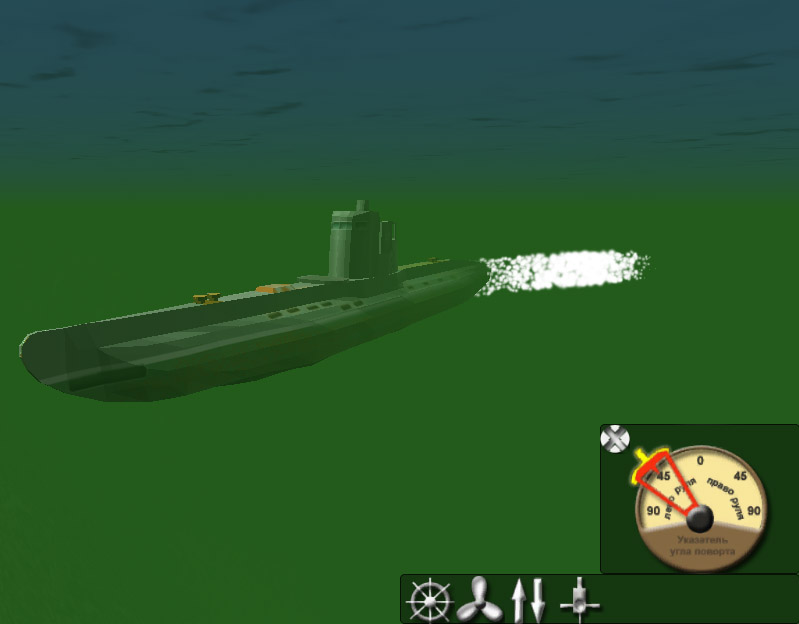 over water:


Periscope: