---------------------------------------Starsss - Development Blog Post #62---------------------------------------
When you look at a game, what comes to your attention immediately? It has definitely to be the visuals of the game! While Starsss is designed with the retro style and pixel art combination in mind, that doesn't mean that it can't be improved visually!
If you have seen the latest screenshots of Starsss, here's what the brick world looks like.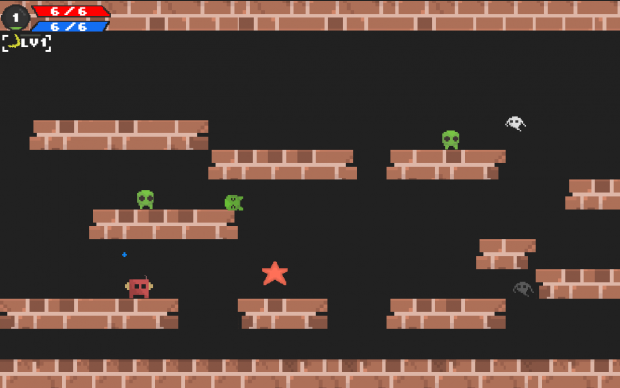 With Starsss, the stages are procedurally generated. This means that the platforms are always different when you reach a new stage, thereby creating a new experience every time.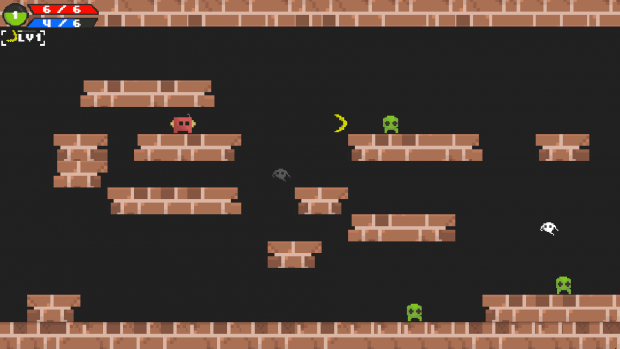 However, notice that the background is always blackish? So let's take it 1 step further! Let's welcome the new procedurally generated background!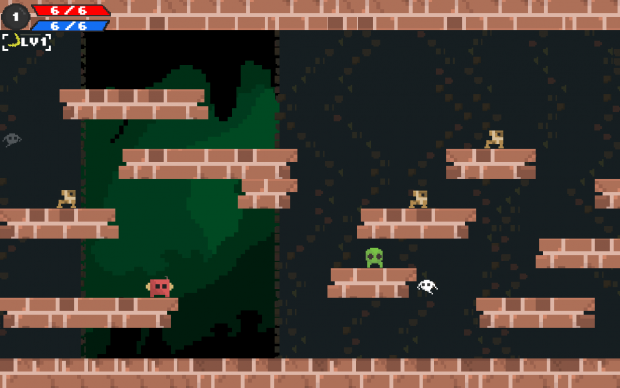 With this new visual background, it creates a more immersive gameplay experience for you. It also indicates where you are in the world of Starsss. Every time you visit the brick world, you will get to see a different view of the cave in the background.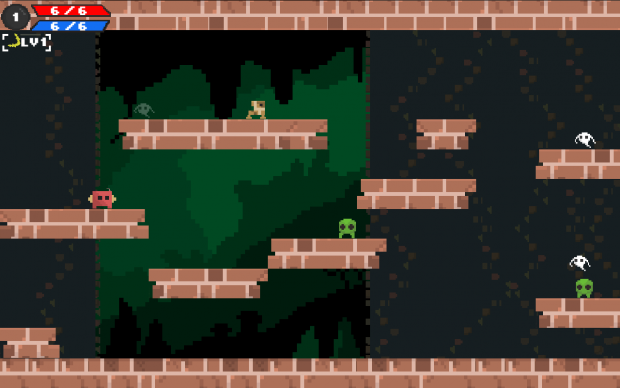 Adding on to the procedurally generated platforms of the stage, this combination will greatly enhance the replay value of Starsss. But it's also possible to make the background come alive!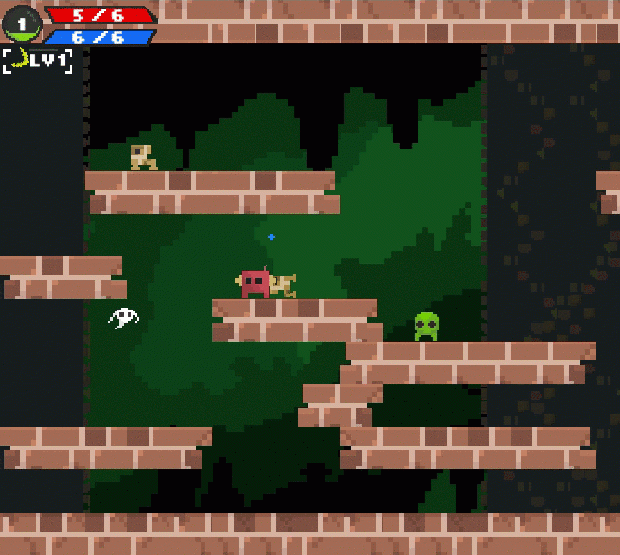 Did you notice that the cave in the background suffers from tremors every now and then? In addition, whenever there's a tremor, you can actually see rocks falling from the ceiling of the cave.
So what do you think of the new background? Does it make the gameplay feel more immersive? Share your comments below or via Twitter, Facebook and Instagram!
Be sure to also vote for Starsss on Steam Greenlight if you haven't done so yet! A vote a day keeps the games coming!
And if you haven't tried the latest version of Starsss, do it now directly from the Starsss page! Enjoy and keep the feedback coming!