After the countdown period of 14 days, Starsss is finally live on Steam Greenlight! On top of that, the alpha version is now finally available for download! Here's why you should get the game now.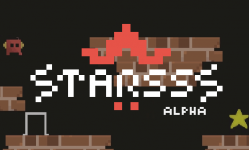 Because you are essentially getting the game cheaper and earlier! You will also be entitled to all future updates for free and a Steam key when the game gets greenlit! If you want that to happen, be sure to vote for Starsss on Steam Greenlight too!

You will also be helping push the development of Starsss along so more ideas/features that you would like to see could be implemented in the game! From the store page where you can purchase Starsss, you will be able to decide where you want your contribution to go towards to.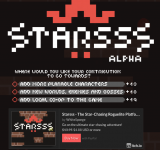 You can also see what others have chose for their contribution. The numbers beside each choice indicates how many people have purchased Starsss and decided that that feature is what they want to see in Starsss the most.
So don't wait anymore! Get Starsss now and vote for it on Steam Greenlight!