---------------------------------------Starsss - Development Blog Post #15---------------------------------------
So instead of sharing images or screenshots of Starsss like what is done usually, today's blog update will be about the audible aspect of the game, and about pleasing your ears.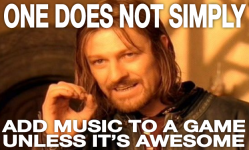 Yes I have even made a meme for this. But before getting to today's focus, what sort/genre of music do you think of when you look at a screenshot of Starsss?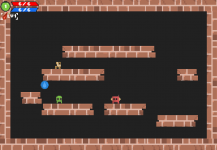 With its pixel art style and game design, the direction that Starsss has going for itself is definitely a retro path. That doesn't necessary mean that 8-bit tracks are suitable for Starsss though. Since the game itself does have a modern touch on it, a retro chip tune track might work.
And thus, to ensure that Starsss will become an awesome gameplay experience for you, I would like to introduce James Campbell, who will be the music composer for Starsss!
James is a composer, sound designer and college student currently residing in Washington, USA. Besides being talented in what he does, he also has a positive and proactive attitude that I really like. You can also listen to his previous works on his SoundCloud portfolio.
And so to listen to how Starsss' background music track(s) might sound like, check out the YouTube video of the behind-the-scenes of how they were added to the game! Enjoy!