---------------------------------------Starsss - Development Blog Post #61---------------------------------------
What would you like to be able to change in a game? Would you want to be able to turn the music on or off as you like? What about the game's controls? Yes it's time to finally add the options menu to Starsss!
If an options menu were to be added, where do you think it would be accessible from?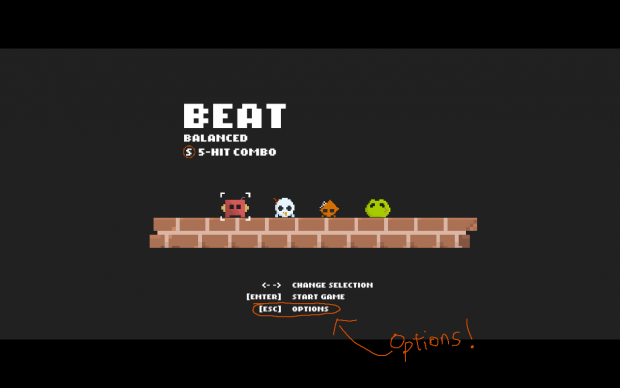 It would definitely have to be the character selection screen! Pressing the escape key while you're in the character selection screen pops up the options menu (which has a black background with 90% opacity)!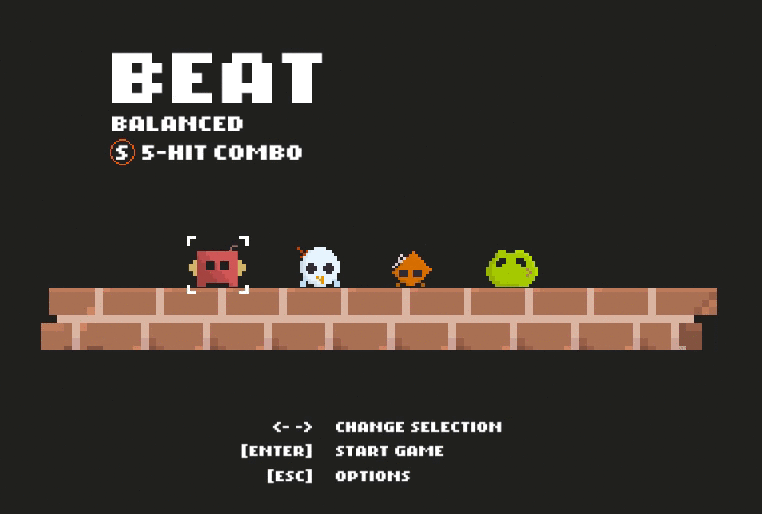 Did you notice that there is nothing on the options menu yet? That's because nothing has been added to it yet! The user interface for the options menu is still in the prototyping phase but here's how it may or may not look like: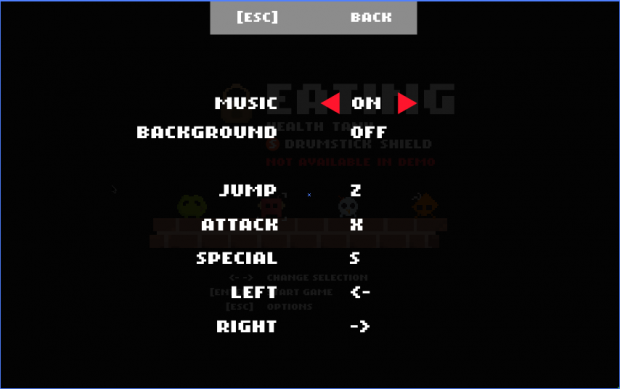 There is something weird going on too. Why is there a "Music" and a "Background"? Don't they mean the same thing?
"Music" actually refers to the music track that is playing while you're playing Starsss. "Background", on the other hand, refers to the visual background that you will be able to turn off and on!
Does that mean that Starsss will finally have backgrounds for the stages? Yes! And you will be able to turn it off or on depending on your preference!
Besides the music, background and input controls, what would you like to see also added to the options menu?Be sure to voice out as your suggestions/feedback matters!
And if you haven't done so, be sure to vote for Starsss on Steam Greenlight!
Last but not least, enjoy the latest behind-the-scenes game development of Starsss!