---------------------------------------Starsss - Development Blog Post #59---------------------------------------
Guess what? A new update is coming soon for Starsss! Unlike the previous ones, this update will focus on fixing some hot bugs of rather high priority.To begin with, here's a screenshot that a fellow star-chaser sent me.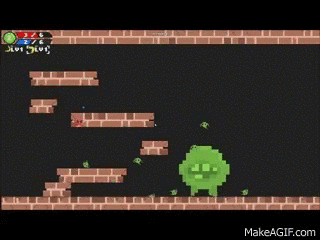 Basically, when Big Teeth, the boss of the 1st world, does his earthquake jump, the entire screen shakes. And that means the platforms move up and down, thereby causing you to sometimes get stuck in a wall.
Luckily, it has already been fixed as of the moment you are reading this.
Besides that bug, here are a few of the other bugs that will be fixed in the next update:
- Getting stuck in a wall after using Beat's special skill
- Wave projectiles hitting platforms (that it is parallel to) before being able to travel far enough to hit a target- Projectiles (enemies' and your's) sometimes stopping in mid-air
- Going back to the character selection menu sometimes causes a character to land outside of the white selection box
Now in addition to bug fixes, there are a few gameplay changes that you should take note of.The first thing is that stars now come in different colors!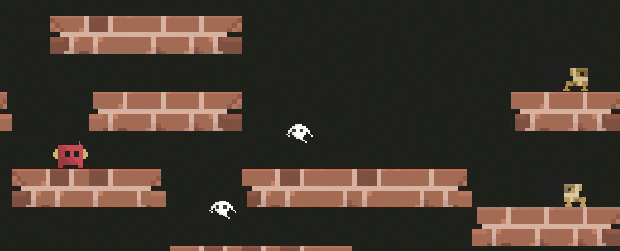 This will help you identify what ability the star carries with it. So if you are not in the mood for Impulse, avoid the purple stars.
Besides stars, there is a slight change to the drop rate of health orbs. With the upcoming update, you will find that health orbs drop more often when your health gets super low.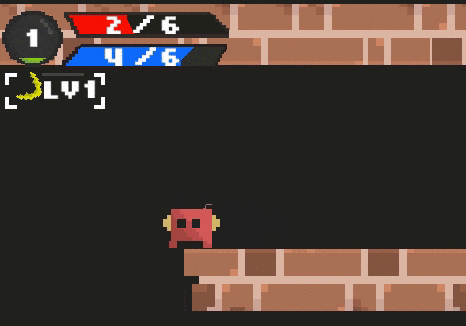 So what do you think of the bug fixes and gameplay changes? Make sure to follow @WhiteSponge on Twitter for when it comes out (within these few days)!And lastly here's today's TwitchTV stream! Enjoy!