---------------------------------------Starsss - Development Blog Post #37---------------------------------------
There have been many requests for a simple game play-through ever since the alpha version of Starsss launched! Well your voices have been heard!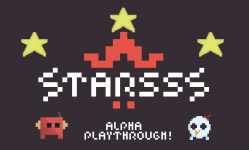 Before getting to the play-through, here are a few key points to take note of:
Starsss is still an alpha
The game is essentially still in early development. This means that everything that you see or hear within the game is subject to change. On top of that, this means that there could be some undiscovered bugs hiding out of plain slight.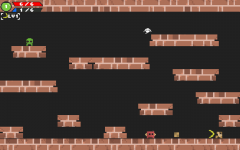 Tips & Tricks
A few tips and tricks on how to better survive the game will be mentioned throughout the play-through. Pay attention to what is being said as learning those tips or tricks can spell the difference between defeating bosses and dying in the first stage.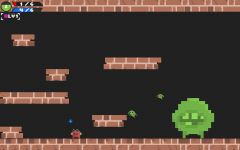 It is essentially entertainment
While watching the play-through and learning the game's mechanics is important, it is also important that you enjoy the video. Get a good laugh out of the many times that I have died throughout the play-through and be sure to share it among your friends too!
Last but not least, here's the play-through video now on YouTube! Enjoy!