---------------------------------------Starsss - Development Blog Post #42---------------------------------------
Time really flies when you are so focused on creating something! Only 3 days remain until the next update goes live for Starsss!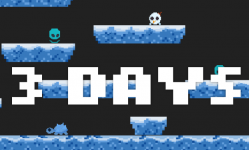 So if you have not been following the latest blog posts, an entire new world is coming to Starsss in the next update this coming 16th January!
On 16th January the new update will go live, bringing new enemies and a new boss via the new ice world! However, there is also something else that will happen on 16th January.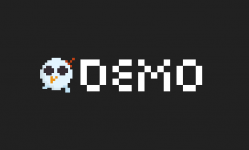 You will be able to download the first demo version of Starsss directly from the game's page! This demo will only consist of the first brick world and the current 2 characters - namely Beat and Ro.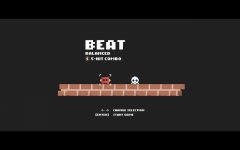 Now if you have already purchased and own the game, worry not. You will be prompted to download the latest version (with the new ice world) when you start the game. The main purpose of releasing a demo is to reduce the barrier and allow more folks to try out the game.
Now while there are only 3 days left to the ice world update, there's already been some progress on Starsss - a new playable character! Check out the YouTube video down below for a sneak peek at the new female character for Starsss!
Lastly if you feel that you would prefer to get the paid version which entitles you to all future updates for free, you can get the game right now at a discount!
You can also help to vote for Starsss on Steam Greenlight if that's how you roll. Cheers and stay cool!