The update for November 6th introduces some new features, changes and bug fixes.
The Biggest Change
In previous builds, empires were able to expand from any controlled sector. The recent introduction of shipyards opened up a much better way of handling expansion. Empires are now only able to expand from controlled sectors with shipyards.
This makes expansion more interesting, as the empire's territory becomes more "shaped" then just a ever-increasing circle. Second and most importantly, is for when combat is introduced, this gives the player a direct focus to cripple an empire without having to attack each sector individually.
Also with the shipyards, the component generation was tweaked. Now, each shipyard has an E.D.O.S. rating (Economics, Defense, Offense & Size) which is shown in the galaxy view: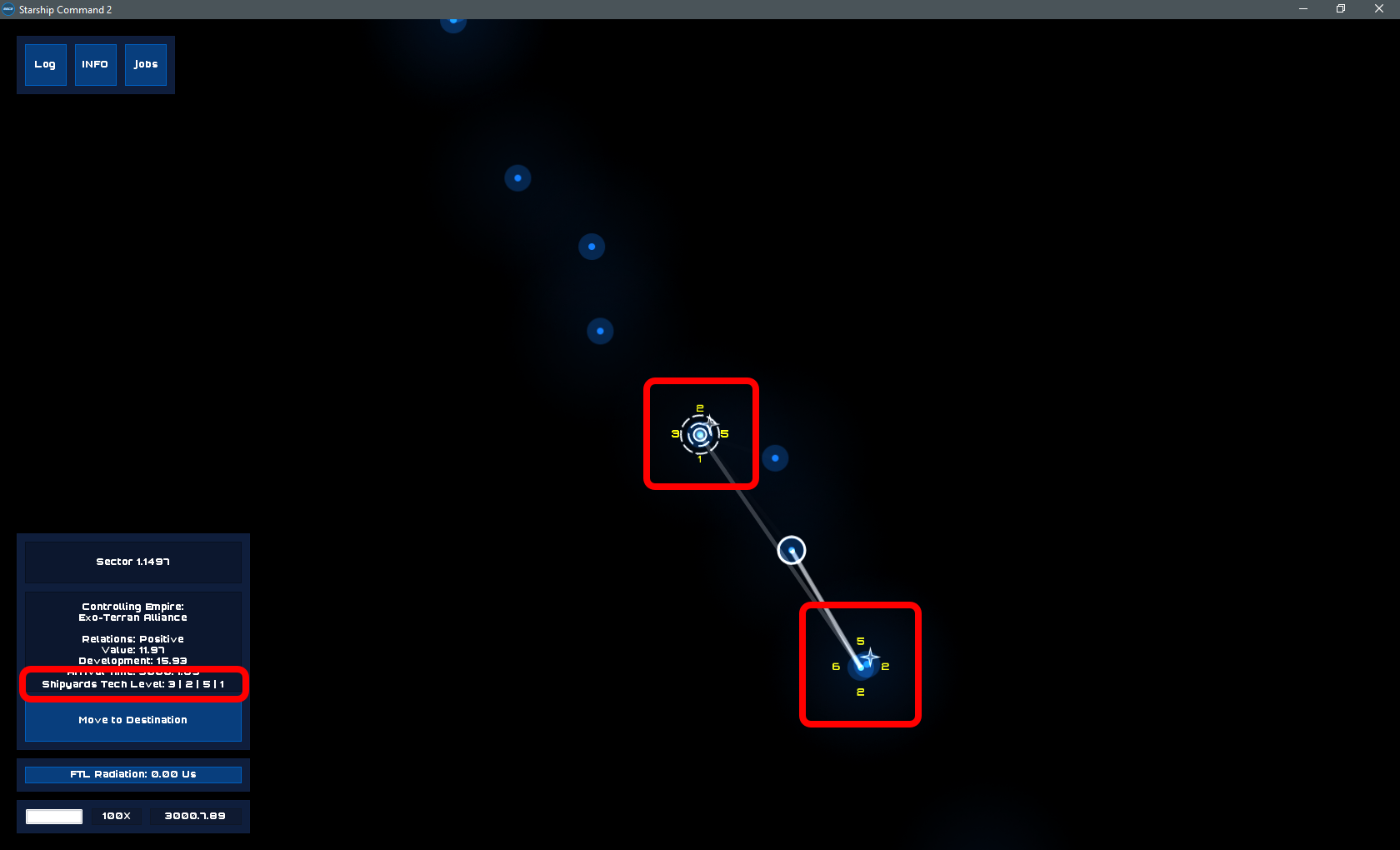 In the sector information panel, the E.D.O.S. rating is shown, 3 in Economic, 2 in Defense, 5 in Offense, and 1 in size. The yellow numbers surrounding the two sectors are the E.D.O.S. ratings going clockwise starting at the left.
Size is the shipyard's hull size. In the picture one shipyards has a hull size of 1, the other has a hull size of 2.
Each of the components of a ship (FTL Drive, STL Engines, Shields, Reactors, Thrusters, Weapons) use a combination of the three ratings. An FTL Drive, uses the Economic and Defense ratings, so the lower shipyards will have a better FTL Drive then the one above it.
A full breakdown (or cheatsheet) on what components use what will be made when everything is in place.
---
Also changed, is in the shipyards windows, you can now see the components name: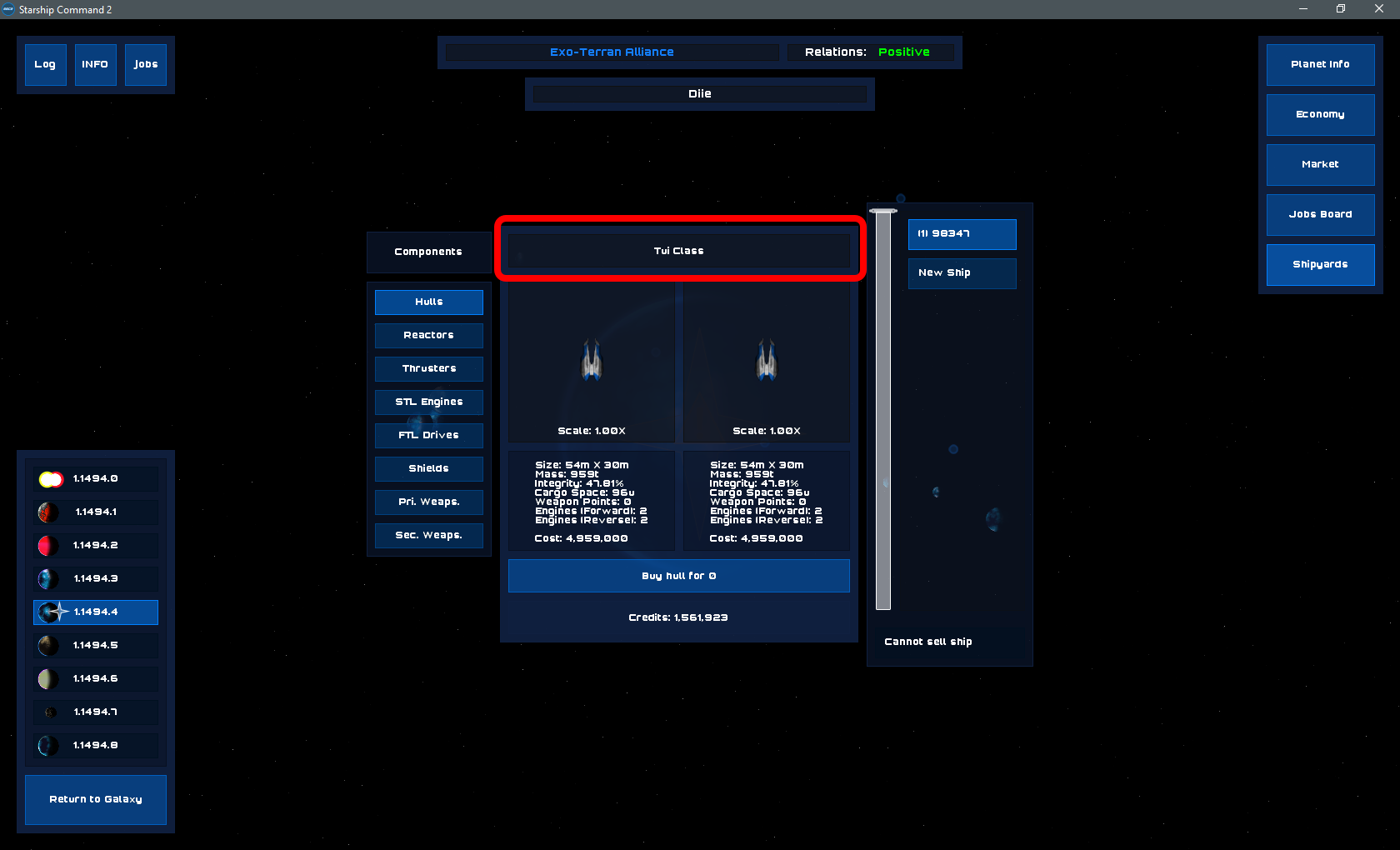 Also the full price of the component, instead of just the difference need for purchase: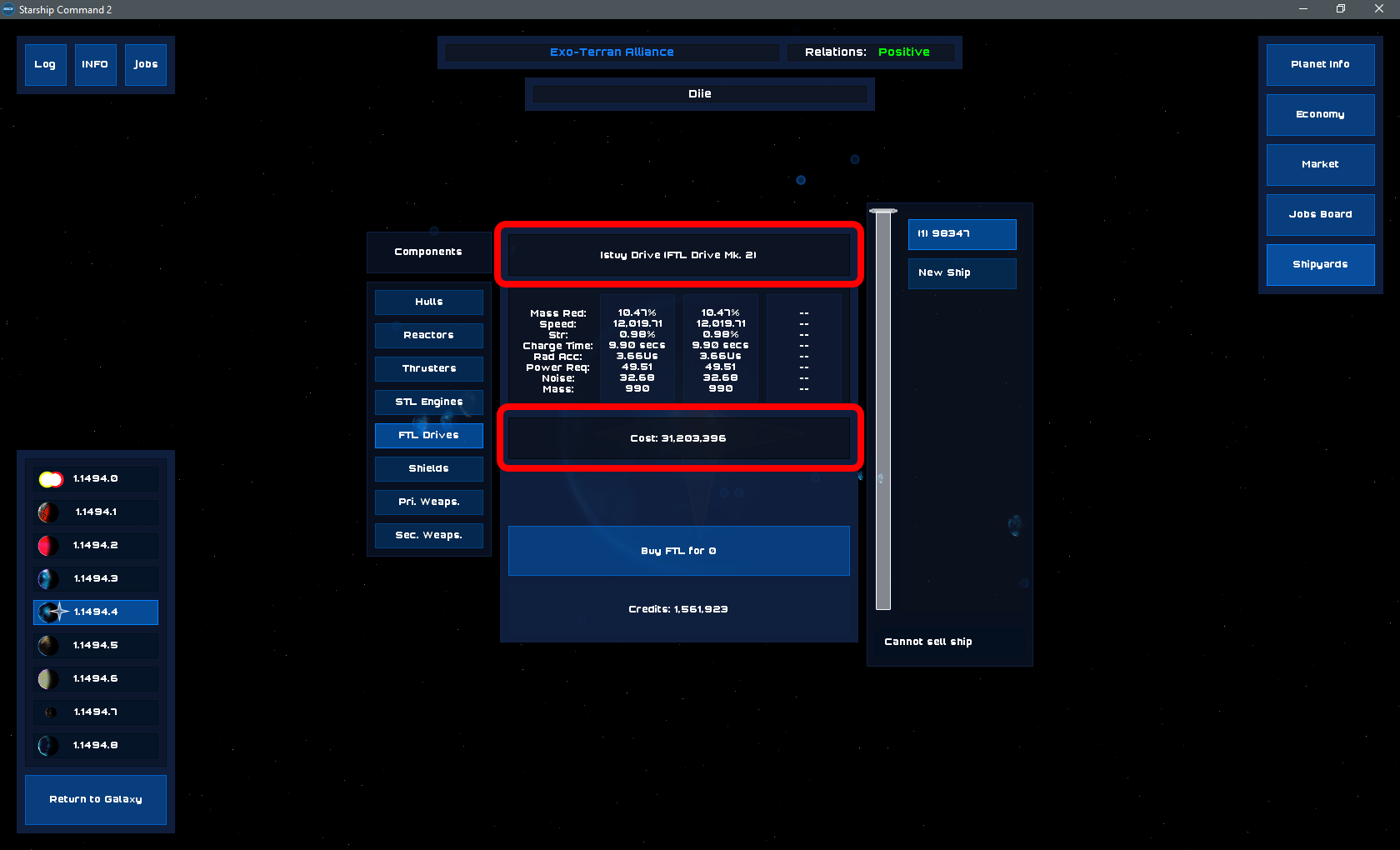 Another small change planets, stars and asteroid belts now are named by the controlling empire. The name will be changed if taken over by an enemy empire, but if taken back the original names are restored: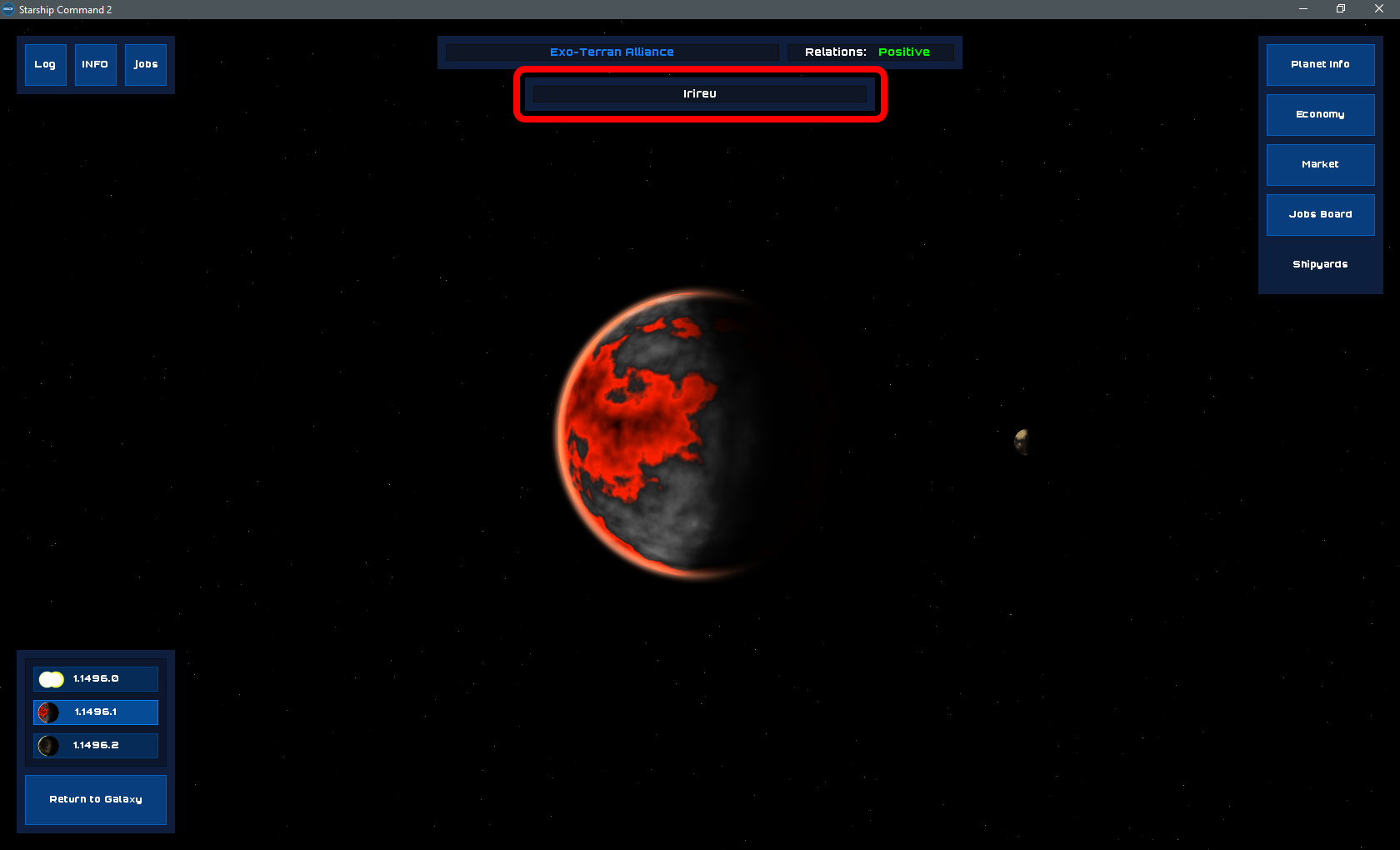 Small bug fixes includes:
Completely aggressive empire will no longer hate themselves.
Empires that revolted from another no longer have black ship codes.
Minor GUI tweaks and a test button click sound.