What it is.
A short competitive pvp shmup! No grinding is needed, just jump in the game either alone or with a friend and get into the competitive spirit!
Its good for a quick match while waiting in a group or alone before going out.
Requirements
1. you must be a human.
2. you must have the competitive spirit.
3. you must understand that squids can be evil.
4. have a controller or a mouse and preferably a friend
5. ability to dodge bullets.
How to play it.
You are the player on the bottom:

or on the top ( if you are playing with a friend )

Kill the player at the top and you win. If you and your foe dies you will lose the game :(
You must kill the boss too! ( or at least try ) you may chose to help your foe or teach them a lesson in how to betray expectations.
The boss is in the middle so you will have to get rid of it before your bullets can reach the foe ( unless you sneak one in )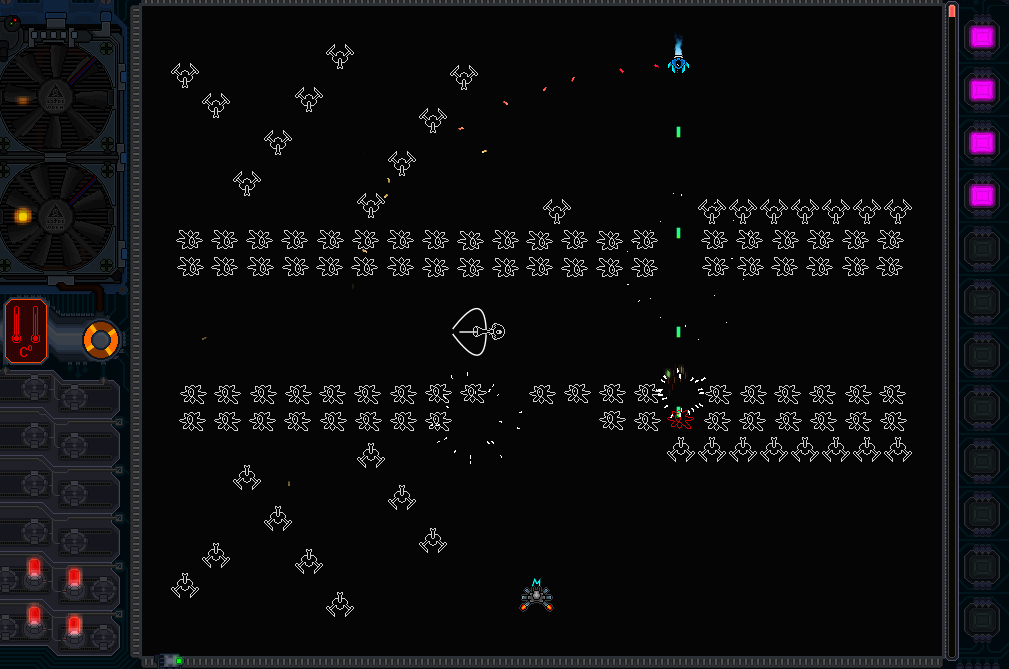 Why to play it.
The game is quick and arcadey, a great way to teach your friend a lesson and get retribution over any lost games you have. Its good for releasing your resentment!
You will have to make some implicit decisions so the game will never be the same!
How you can help.
We have a closed beta you can play, message me for more info.