+++subspace link open+++
+++incoming transmission+++
+++origin: Earth Fleet Command+++
+++priority: alpha-echo-charlie+++
+++message reads+++
Welcome Commander!

After a long wait EFC's Experimental Technology Division /Codename: Taurus/ is updating all earth ship computers with the new version of the Tactical Battle Simulation training software, codename Stargate: War Begins.
Version designation is PB6.
+++List of updated material is the following.+++
After recent battle encounters and finished analytics of our own units we have managed to collect enough data to add the following vessels to our simulation:
Goa'uld flagship /Codename: Apophis/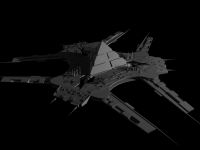 Ancient Cityship /Codename Atlantis/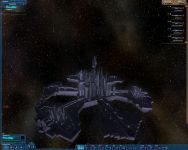 Last generation Asgard Battleship /Codename O'neill/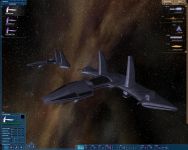 Replicator Assault Lander /Codename: Spider/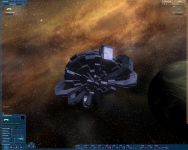 The GUI of the Stargate: War Begins simulation has been updated with ship icons based on telemetry of previous encounters, of ships such as: AG-3 sats, Ancient Frigates or Goa'uld destroyers.
The sound database has been updated for most of the ships and fighters.
The weapon accuracy and range system has been redesigned from the ground up in order to ensure maximal accuracy of the simulations.
Updated weapon effects of almost all ships and fighters.
Balancing has been heavily updated.
Loading speed and simulation performance has been incrased 10%-50% depending on simulation computer version and OS state. /Please consult head of maintenance, Dr. Cavanagh, the next time your vessel docks with the Pisces 4 shipyard for upgrades and repair./
Also the software developer team is looking for new recruits, in the form of beta testers. If your crew has some volunteers who would like to spend their racktime with testing future beta installments of our battle simulation software, thus helping our work and improving their own skills, then they should contact General Sebastian "Mularac" Rodoni at sebas.rodoni@gmail.com
Note: For full detail please consult the notes beside the download!
On a personal note: Have fun commander!
+++message ends+++
+++transmission ends+++
+++subspace link closed down+++