Stargate Invasion Progress Report June (Week 1)

Intro
The google drive is up and running and applications will now be accepted within a day. Since it has grown to over 400 members there is some delay in file delivery once a new member is added. It is best to wait a day or two after becoming a member and only then download the files from google drive.
This is still an Early Access release so please keep this in mind if you decide to apply to the Google Group. Instructions and troubleshooting info can be found in the PDF file further down.
Why use Google Groups and Google Drive?
The benefits of this set-up are that we can keep the mod up to date in a fluent manner while we are still working on it. For those that choose to get the mod through GG/GD, it is also possible to use the Google Drive Desktop app and synchronize every mod file to the Sins Mod folder. This means that you get new textures, models, and any other updates automatically as we upload them.
No system is perfect however, and you should be aware that initial set-up for this type of mod delivery is somewhat more complicated and requires patience as Google will not immediately provide access to all mod files as soon as you become a member of the group.
Player Portraits
The Player portraits have been updated:
- Portraits in the Relationship, Diplomacy and Pirate in-game menus have been reorganized to display the correct faction portraits.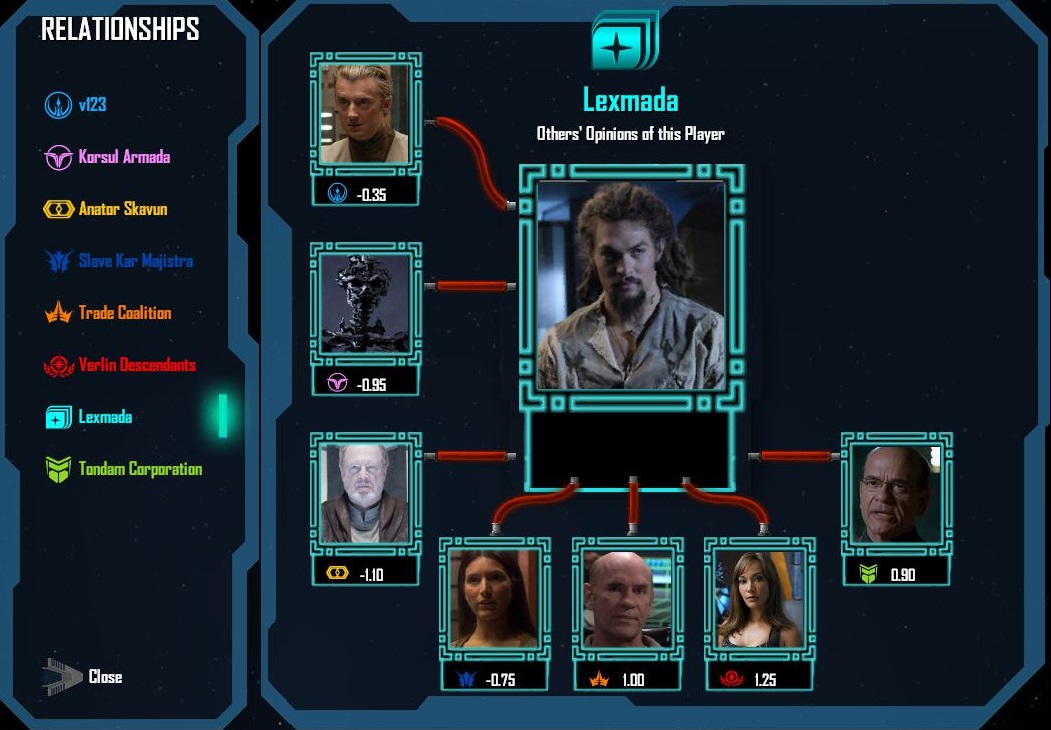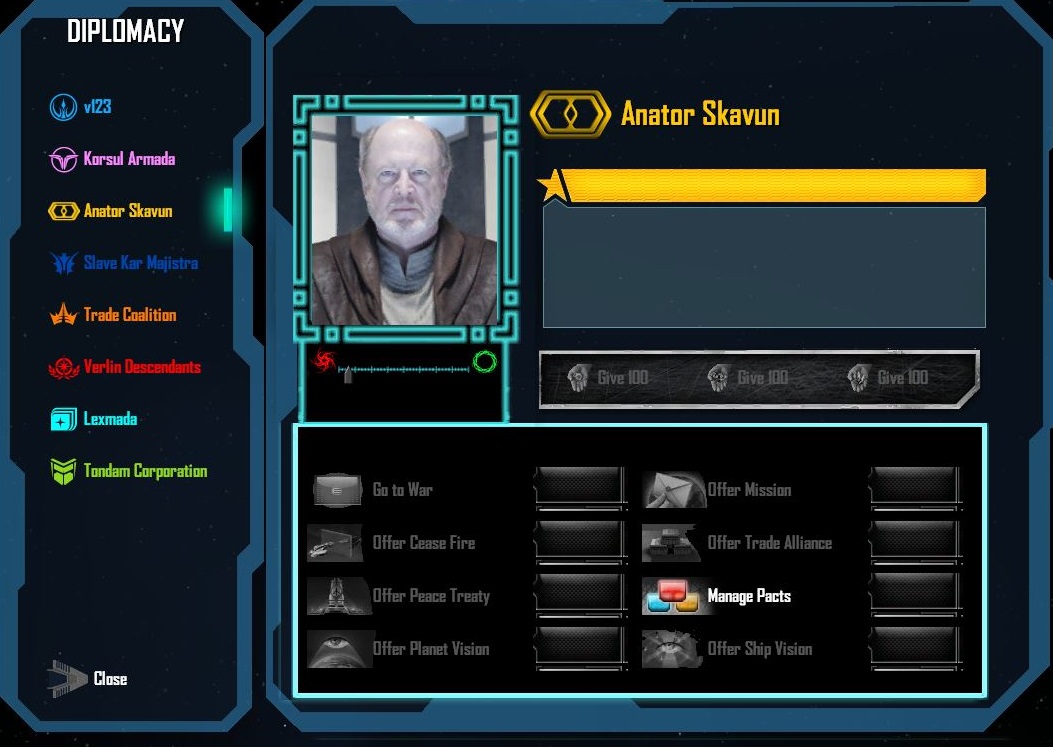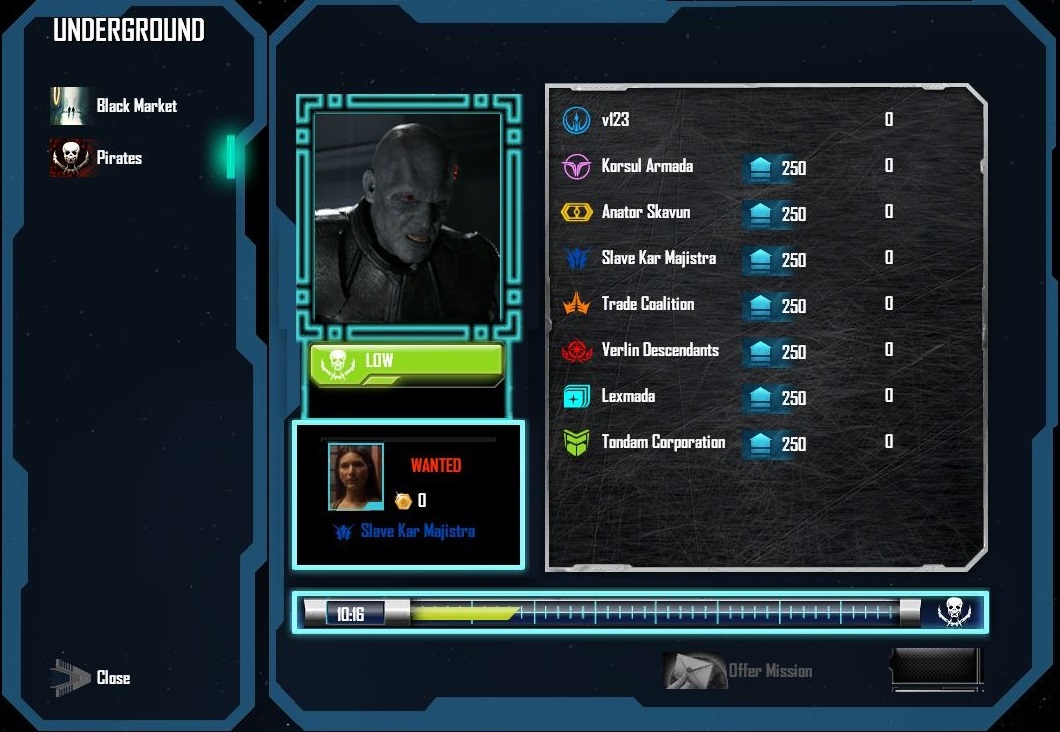 - The vanilla Player Portraits in the Race Selection Menu have been replaced with Stargate faction portraits and a notice has been added to indicate which races are not available at the moment.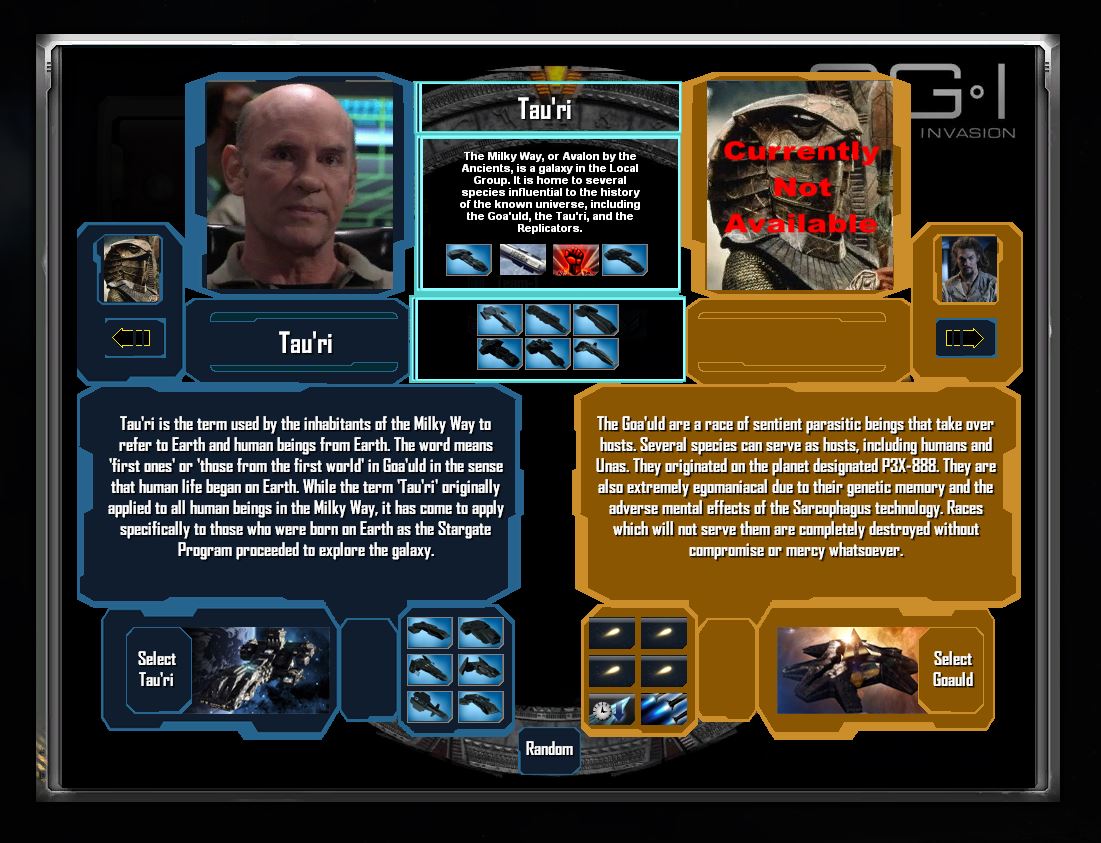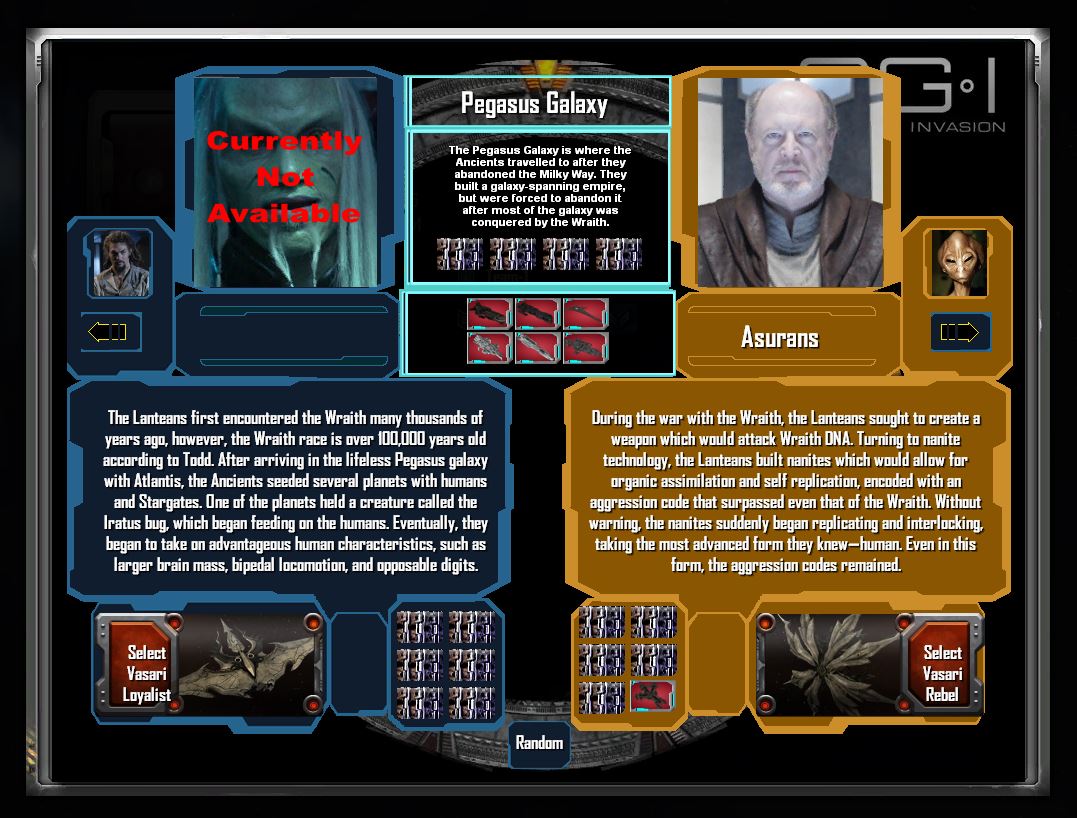 - We have also fixed the faction buttons on the new game set-up menu to display the correct faction portraits.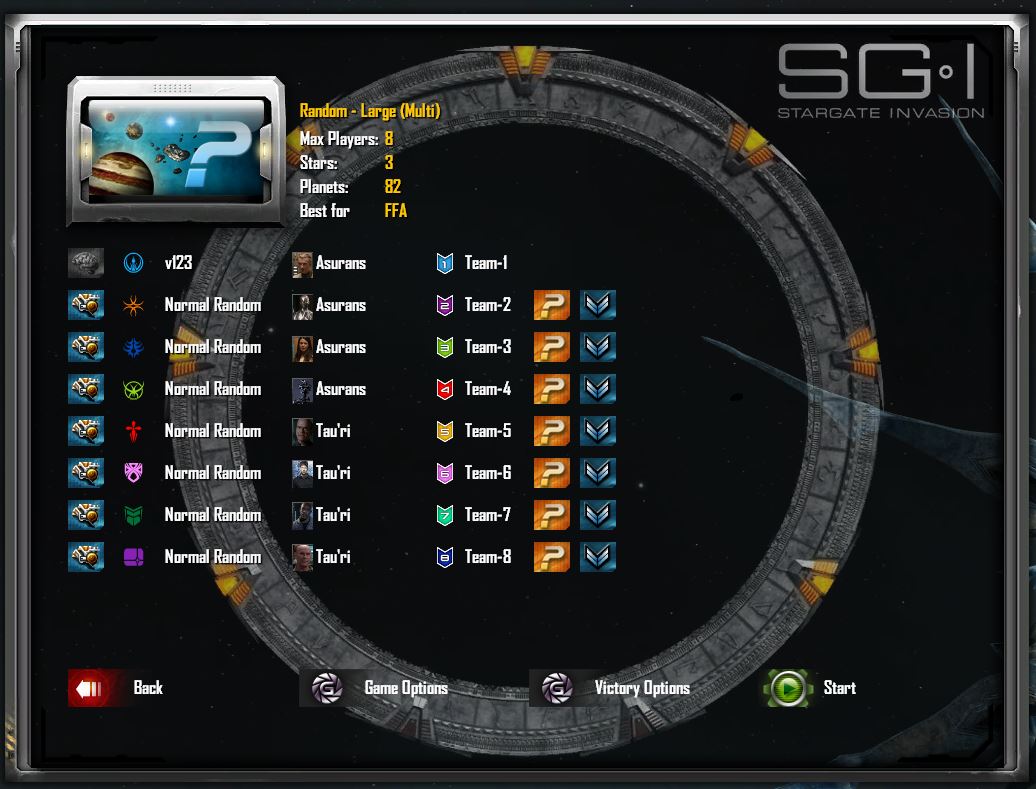 There's still more to be done but the above should make it easier to identify factions and players.
Models & Textures
- The two Asuran Titans have received a small adjustment to their minimum zoom distance to prevent model cut through from extensive zooming.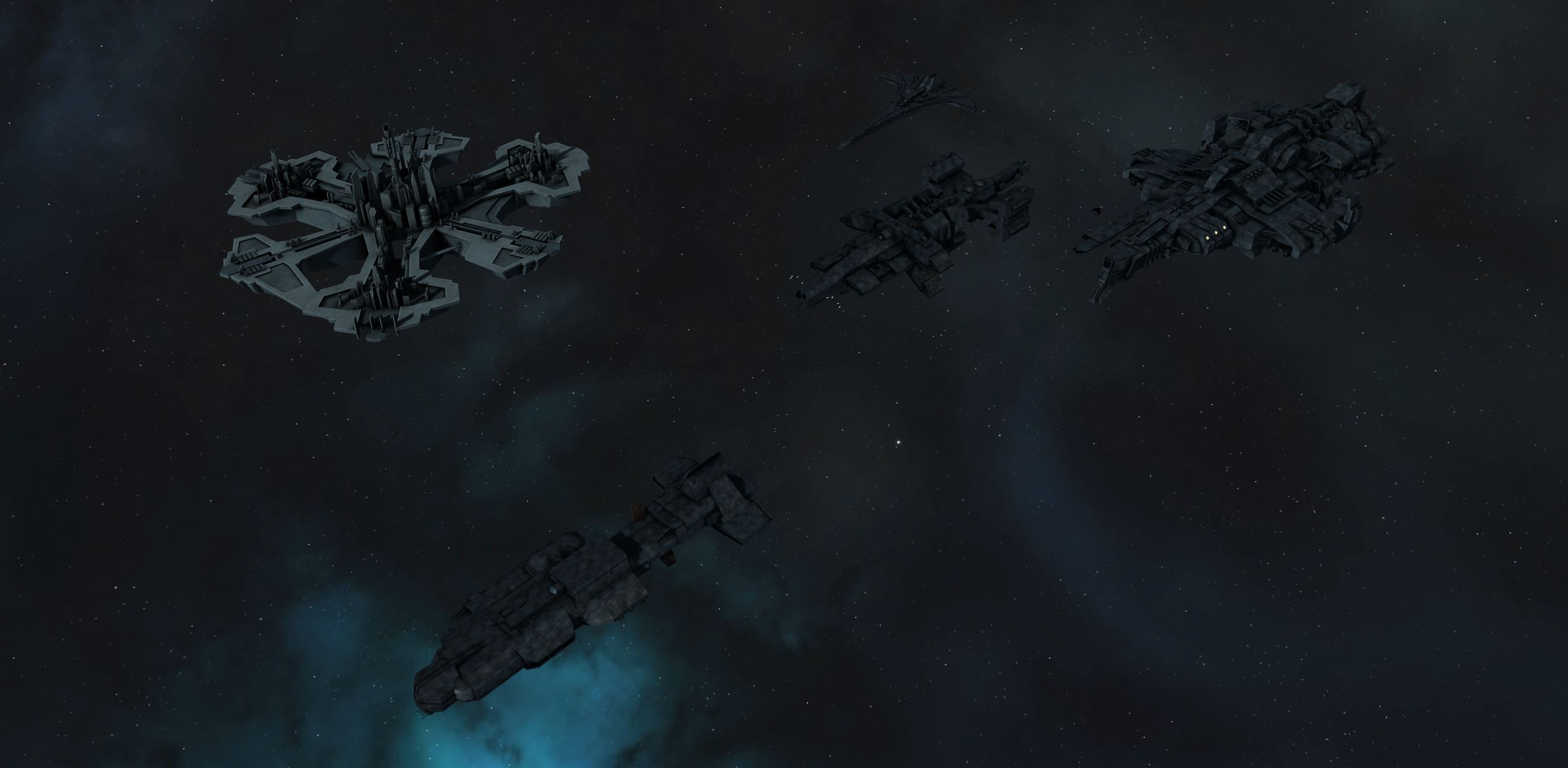 - Temporary base textures have been added for all remaining Asuran capital ships (Destiny, Orion, Antaeus, Romulus) and also for the Atlantis titan.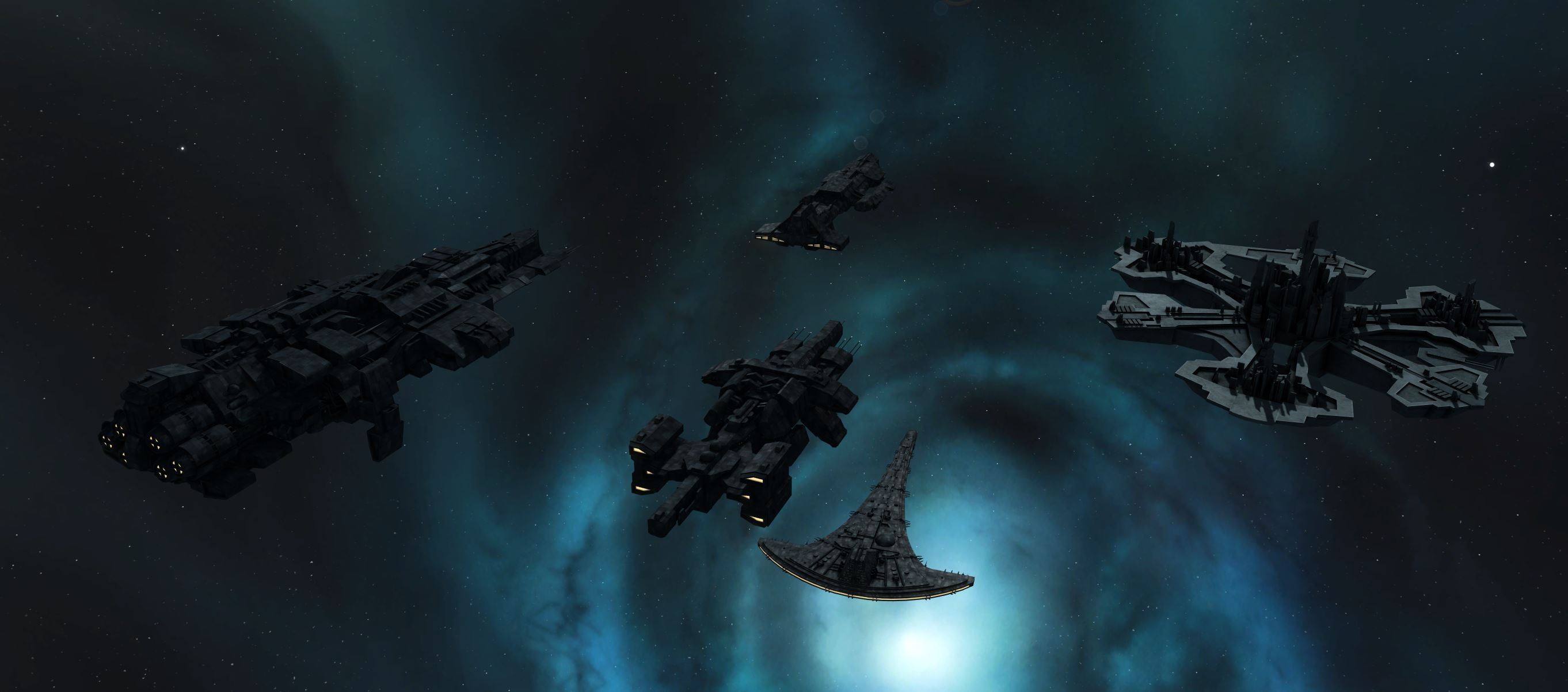 Ace_Fighter is also currently working on geometry details for the Asuran Antaeus which will be used for texturing: